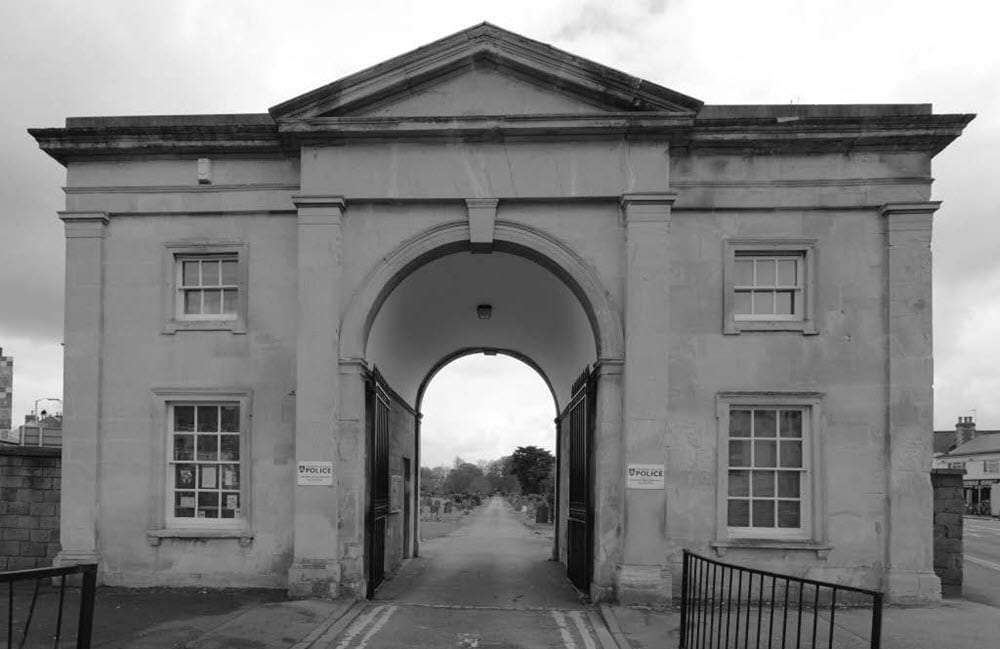 I have always had an interest in history. It was by far my favourite subject at school, taking it for GCSE and A-level. I particularly enjoy the social side of history; learning about people and the stories they have to tell. I'd rather read a memoir from someone who served in World War One than a general book about the conflict. I still enjoy learning about history but now want to put my love of this subject into something more tangible. Cue my Mother. She has spent more than 30 years researching our family history. It is safe to say I am related to nearly everyone in England, Scotland, Wales and Northern Ireland, and a few convicts in Australia. With over 17,200 people on her Genes Reunited family tree – and that's just the dead ones – new surnames appear everyday.
In the mid-1980s my mother became a member of the Berkshire Family History Society and in the early 1990s volunteered to transcribe the registers from the 'old' Reading Cemetery in London Road. Some might say she was completely mad but knowing my mother she relished the challenge. The project took her six years to complete, giving birth to my baby brother half way through in 1994. The transcripts consist of a full surname index of those buried in the cemetery from the year it opened in 1843 to 1959 when the last grave plot was purchased. She also transcribed the actual burial registers that list the full names of the deceased, their age, date of death, the location at which they died, grave number, grave section and date of burial. Some entries also give the names of those who purchased the plots. There are a few familiar Reading names you might recognise; the locally famous Sutton family being one. In all, four box files containing a few thousand sheets of paper have sat in a blanket box in my parent's bedroom for over 20 years gathering dust.
Until one day about two years ago I decided to start a project of my own and give them a 21st century makeover – hello Excel! For the last two years I have spent my spare time inputting each person's details into two excel spreadsheets; a surname index and full burial transcription. Once the surname index was completed, I turned my attention to the remaining three box files that contained the more personal details of each person buried in the cemetery. At time of writing I have reached 1870.
As you can imagine there are some very interesting names hidden within these thousands of pages. One name in particular has stood out so far; Robert Ghost who died on the 28th September 1866 in the Royal Berkshire Hospital aged 46. He was buried the next day in section 41 of the cemetery; the paupers' section. I thought to myself 'how ironic' someone with the name 'Ghost' buried in a cemetery. So, I used my mother's subscriptions to family history sites such as Findmypast and Ancestry, including The British Newspaper Archives, to see if I could find out more about Mr. Robert Ghost.
I began by looking for a marriage for Robert Ghost, but I could not find one, meaning there were no "legitimate" children. This was already quite sad, but his story was only to become even sadder. I typed Mr Ghost's name into the British Newspaper Archives and came across a few entries from various local papers from 1866 reporting his suicide. On the 29th September 1866 the Oxford Chronicle and Reading Gazette reported the following:
'SHOCKING SUICIDE – A man named Robert Ghost, lodging at a cottage in Brook-street, committed suicide on Tuesday afternoon by cutting this throat.

He was a pensioner, and latterly had been in a low desponding way, but it was not anticipated that he would lay violent hands upon himself. He partook of a hearty dinner on the day in question and was left alone in the house about half-past two o'clock.

On the return of the occupier of the cottage between three and four he found Ghost lying upon the bed with his throat fearfully cut. He was attended by a surgeon and afterwards removed to the hospital, where every possible attention was paid to him, but he died about two hours afterwards.

An inquest was held before Mr. W. Weedon, the newly elected borough coroner, and a verdict returned of suicide during a fit of temporary insanity.'
This was a very sad article to read, discovering that Robert Ghost had committed suicide at the age of just 46. However, the word 'pensioner' caught my attention. How could a man less than 50 be a classed as a pensioner?
My mother had the superb idea of looking to see if he had a war record. We typed his name into the 'military, armed forces and conflict' search option on Findmypast and discovered Robert Ghost was a decorated war hero and a Chelsea pensioner.
According to his war record Private Robert Ghost was born in the parish of Wokingham in 1820 and a labourer by trade. He joined the 52nd (Oxfordshire) Regiment of the Foot on the 28th November 1838 aged 18 years and 10 months. During his time with the regiment he served abroad for just over 12 years in North America (5 years 4 months), the West Indies (1 year 8 months) and the East Indies (5 years 8 months). He was also positioned in 'Berbice and Demerara' in 1841, and in Limerick in Ireland from 1st January 1851 to 31st March 1851.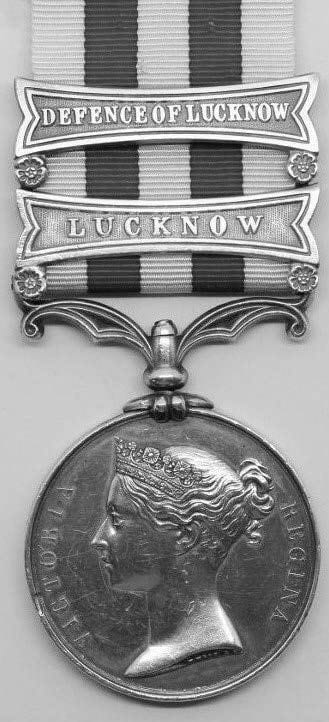 Robert Ghost also received the India Mutiny Medal but was invalided back to England and discharged from hospital on the 14th February 1859.
He sought discharge from the army on the 26th January 1860 after 21 years and 60 days service. With regards to 'character' and 'conduct' Private Robert Ghost had been 'good' and was 'in possession of (3) three good conduct badges'. He was 'never tried by court martial'. According to the 'final description' on his discharge papers, Robert Ghost was 5ft 6", had fair skin, hazel eyes and brown hair.
Robert Ghost became a Chelsea pensioner on the 14th February 1860 and received 11 shillings a month. In 2018 this would be the equivalent of just £32.52 – not very much.
We shall never know exactly what happened to him during the last few years of his life, but one can only assume that perhaps he found it difficult to adjust back to 'normal' after serving in the army for nearly half of his life and couldn't go on.
I am still ploughing my way through the burial records in the hope of coming across some more interesting names of the 75,000 individuals buried in Reading London Road Cemetery with lots more intriguing (but hopefully less sad) stories to tell – until next time.