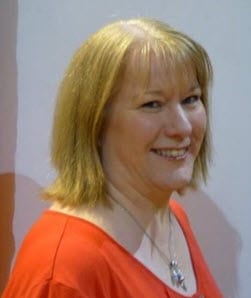 Catherine Sampson - your returning Society Chairman
Catherine began her own family research when she was a teenager and has been hooked ever since. Her own research interests are mainly centred on East Anglia and the North East. She joined the society in 2009 and has served as a trustee for every year bar two ever since. She was elected as Society Chairman in June 2021, having previously served as Chairman 2017-2020. Catherine is also the society's Projects Co-ordinator, she chairs the Projects & Publications and Centre Committees, and is an active member of the Education & Events and Marketing & Communications Committees and the Editorial Panel. She is a regular speaker across Berkshire on social history subjects and is also a keen photographer and traveller, when time and circumstances permit.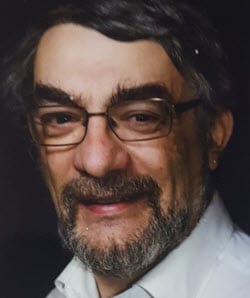 Nick Prince - your NEW Vice-chairman and continuing Newbury Branch Representative
Nick is still a full-time civil servant now based in Reading. He began researching his family history in early 2007. He is a member of the Newbury Branch and former branch chair. A change in his status at work allows him to be a trustee and Society Chairman. He is married to Maureen and has 3 stepchildren. His 12-year-old granddaughter is the only one of his family to share his interest. She attended 2 fairs in 2018 to support the society. Nick is also a member of Thatcham Baptist Church and volunteers at the Watermill theatre.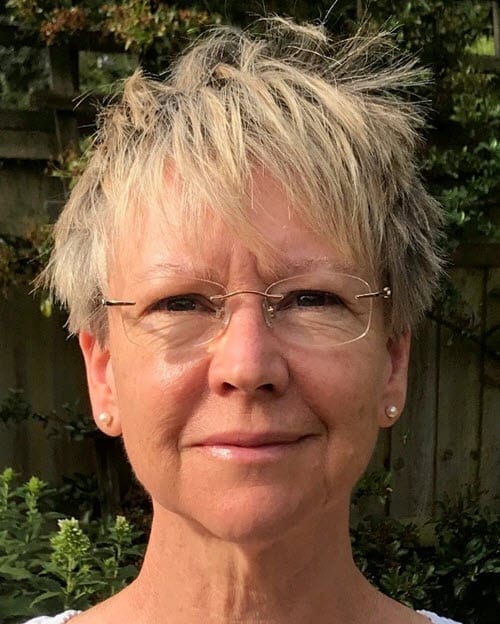 Society Secretary and Abingdon (Vale) Branch Representative
A society member since 2006, Vanessa has been Chair of the Vale of the White Horse branch for many years. Vanessa has lived in Abingdon and been married to Duncan for over 25 years and has two children Robert, working in London and Nicole, who is currently living in Whistler, British Columbia, Canada. When not researching her own ancestry in Wales, Birmingham and the Black Country, or her husband's in Scotland, London and Cobourg in Canada, she enjoys creative paper-crafting and working in her garden. Vanessa also helps run her husband's music business 'Big Ginger Tom Music', which promotes live acoustic music and she can be found behind the bar in Harwell Village Hall on gig nights!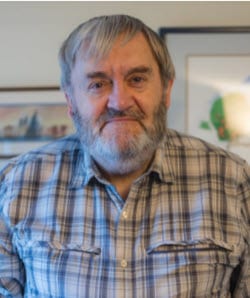 Martin Pilkington - your NEW Society Treasurer
Martin is from Wigan, Lancashire. He has been involved in Family History since 1977 and his family comes from Lancashire, Westmorland and Herefordshire. Martin moved down to London in 1978 and spent 5 years working in various finance roles in the NHS, before joining the Civil Service. He trained to be an accountant with HM Customs and Excise and became an Associate Member of the Chartered Institute of Management Accountants in 1995 and a Fellow in 2003. Martin retired in 2015. Since retiring he has spent about one or two weeks a year working for the council on various activities around elections and a lot more time on his family tree and taking photographs.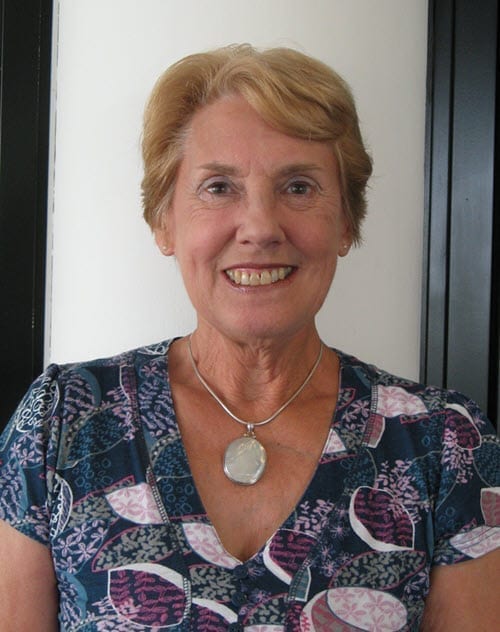 Sandra Barkwith – Bracknell branch
Sandra joined the Executive Committee in 2012 as the Representative for Bracknell & Wokingham branch. She became chairman of the branch in 2015. She has been a member of the Society since 1998. Currently, Sandra is Convenor of the Research Zone Committee and the Branches Consultation Group and a member of the Education and Events Group.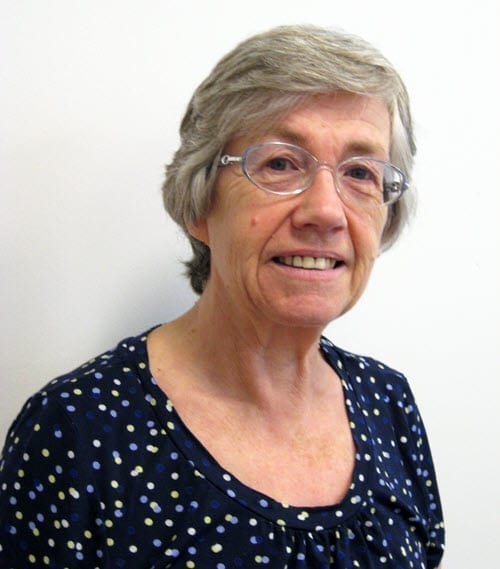 Gillian Stevens - Woodley (Computer) branch
Gillian joined the society in 1998 and has worked closely with the Federation of Family History Societies, Findmypast and The National Archives. She has served on the Executive since 2007, bar two one-year compulsory gaps, and represents the Computer branch of which she is chairman. She also sits on the IT Development Team and the Education and Events group. Gillian forms part of the 'Tuesday evening team' who provide technical as well as family history advice to visitors to the Centre for Heritage and Family History. Gillian has recently found her first and probably only Berkshire ancestor whilst researching her own family history and by making a worldwide study of the Blofeld surname.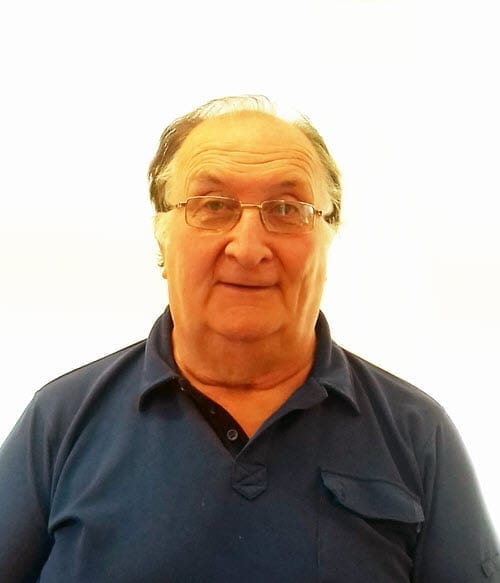 Graham Vockins – Reading branch
Graham joined the society in 2010 and was elected chairman of the Reading branch in 2013 serving as a trustee for one year. In 2017, he returned as a trustee and branch representative. He has been married to Carol for over 40 years and has two children and five grandchildren. He is proud of his Berkshire roots, which is made up of ag labs and shopkeepers. Graham is also Interim Secretary and trustee of Shinfield Players Theatre.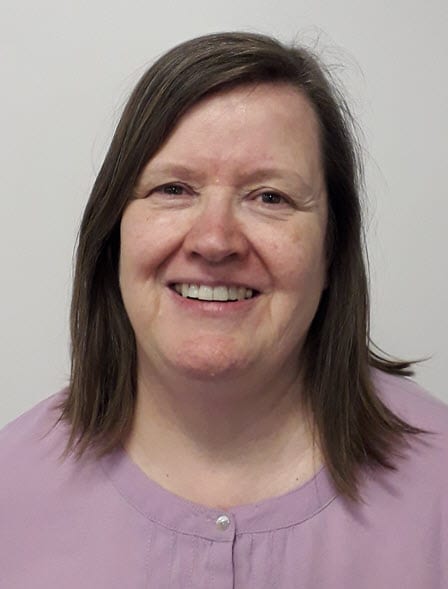 Helen Conchar – Windsor branch
Helen was brought up in Warwickshire, but her parents came from the north west. Helen and her sister moved to London in the early 1980s. She first started researching her family history in the early 1990s. Helen discovered that a branch of her Scottish ancestors came from Bracknell, and she started going to WSM meetings in 2000 while working in Windsor. She joined the committee a couple of years later. Although Helen now lives and works near Watford, she still drives back to Windsor as she enjoys meeting her friends at the branch.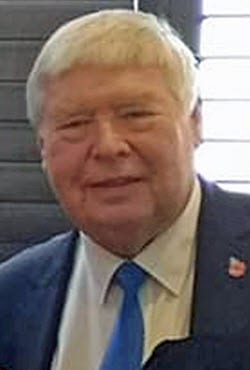 John Dunne
John joined the Berkshire Family History Society about 20 years ago and has been a committee member of the Computer branch for over 15 years. Since taking early retiring from the NHS in 2008 he has had more time to catch up with Irish, American and British relatives. His father was one of 15 children and his mother one of four children, so he has many aunts and uncles and of course very many cousins to keep track of. John moved to the Reading area in the early 1980s from his home in Bracknell. He had been in Bracknell since 1958 when his family left West London to start a new life in the wonderful new town.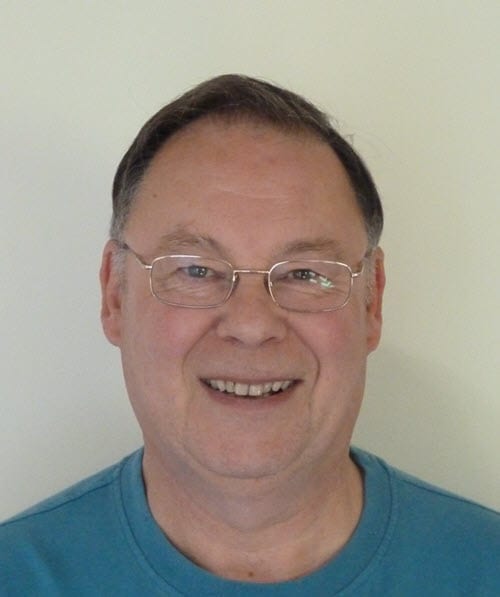 Tony Roberts
Tony first joined the Exec in 2012, having been a research assistant. He has been a member since 2010 and was the society's secretary for 4 years. He is one of the Directors of Berkshire Family History Enterprises Ltd, as well as a member of the society's journal editorial panel, Marketing and Communications, and Education and Events groups. Tony is a retired Chartered Engineer and Environmental Manager, and has a daughter living locally, and a son & grandson living in Western Australia. His family history interests lie mainly in Dorset, West Yorkshire, Scotland and Berkshire.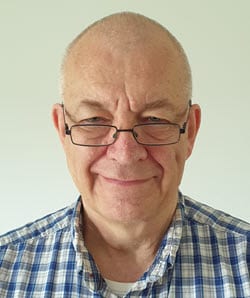 Paul Barrett - Joint Webmaster
Paul is a retired software product manager and spent the final 25 years of his career in the tech industry. He and his wife moved to Northumberland in 2005 to be close to their son and his family but the Barretts have strong connections to Berkshire, albeit in the annexed section around Abingdon! Paul joined the society in 2017 and, in 2019, took on the post of Webmaster having redesigned the society's websites. He is passionate about digital transformation and its role in engaging with the digital generations and with members who are remote from Berkshire. He co-edits the online newsletter "in touch" and is a member of the Marketing & Communications team.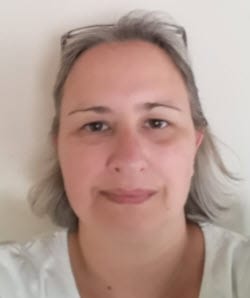 Vicki Chesterman
Vicki has been involved with Berkshire FHS for nearly 20 years being Reading branch secretary and programme secretary, and previously a trustee and society secretary. She is also keenly interested in local history. Vicki is Chairman of the Education and Events committee, assists in The Centre for Heritage and Family History, and is the editor of the Berkshire Family Historian.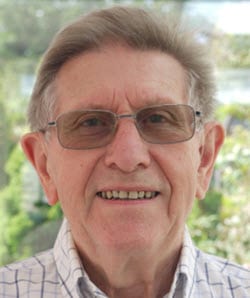 David Wooldridge
David was born in Grimsby, and moved to Bracknell in 1978. He was an Industrial Chemist in sales and technical support working in many different countries for various industries, latterly, for 20 years, supplying speciality chemicals into the aerospace industry, but is now retired.
David started looking at his family history 22 years ago, when bequeathed a small attaché case full of old documents and photographs. He joined the Society in 2009, and is a past Bracknell & Wokingham Branch Chairman and Trustee. David has supported the Bracknell Library Drop in since 2010, and has participated in MI recording and at various events.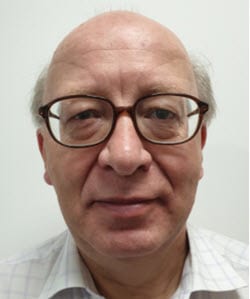 Malcolm Gray
Malcolm is a recently retired former insurance broker who like many, who as he grew older, had many questions about his family history that should have been asked to the relevant people many years ago. His roots are in Reading but as he has discovered his family's roots spread around the country.
Malcolm enjoys most sports and has for many years been a season ticket holder at Reading FC and retirement was meant to have involved summers watching more cricket and hopefully he will do later this year. Malcolm also likes music and he has been a regular concert goer, and is a member of the Ramblers and walks all year round. Martin has started regular volunteering for a local charity, The Ways and Means Trust, and also some ad-hoc work for the Reading Museum service.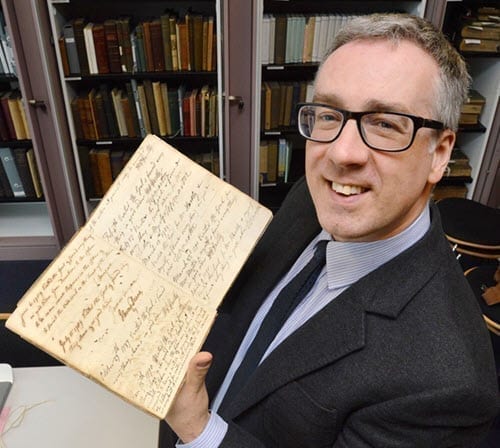 Mark Stevens
Mark is Berkshire's county archivist. He grew up in Maidenhead and has a lifelong love of history in the Royal County. He is particularly interested in historic mental health care and the people who received it and is the author of two related books: "Broadmoor Revealed" and "Life in the Victorian Asylum" He was elected as vice-president of the society for the first time in 2016.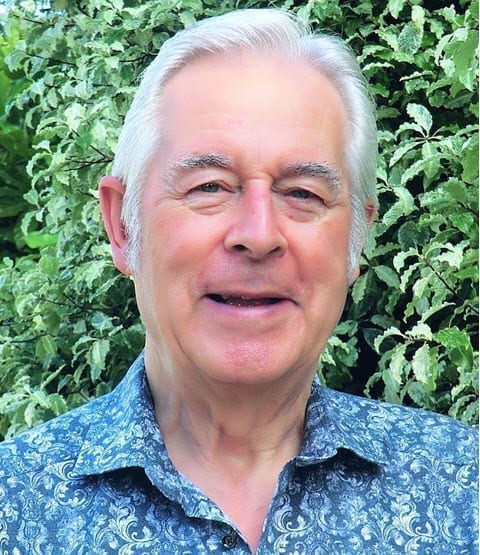 Derek Trinder
Dere's perspectives reflect some two decades of society involvement. He is a past chairman, branch chairman and trustee. He is a director of Berkshire Family History Enterprises Limited too.
His family and local history research interests embrace Berkshire, Buckinghamshire, Lincolnshire, Oxfordshire — and Ireland. Derek's other pastimes include theatre, gardening and music (all genres). He is also a long-standing (and long-suffering) Queens Park Rangers season ticket holder.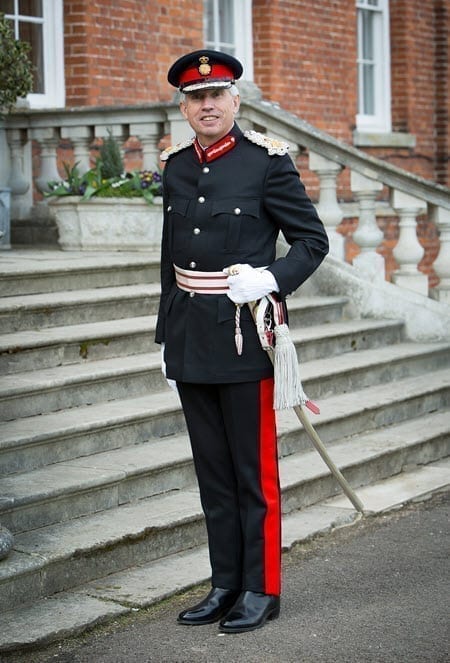 Mr James Puxley DL, Lord-Lieutenant of the Royal County of Berkshire
We are pleased to announce that Mr James Puxley is again, returning for a fourth year as President of Berkshire Family History Society. He became our society President last year after expressing an interest in genealogy at the official opening of the Centre for Heritage and Family History in 2018. He has looked into his own family history and is in the fortunate position of having a wealth of archives to refer to enhance the stories of his predecessors. Born in 1948, Mr Puxley was educated in Berkshire before attending the University of Bristol where he obtained a BA degree in history. He attended the Royal Agricultural College, Cirencester where he obtained a diploma in rural estate management and worked as a rural chartered surveyor for several years following qualification as a chartered surveyor. In the 1980s he started to manage the Welford Estate, near Newbury on behalf of his mother and then on his own behalf when she transferred ownership to him. He continues in this role today living at Welford Park with his wife, Deborah, who assists her husband in the management of the Welford Estate and organises the annual opening of the grounds for 5 weeks every February for the public to come and view one of the country's finest snowdrop displays.
Welford Park is a historic house in extensive grounds of 3000 agricultural acres. The property has been owned by James' family on his mother's side for 400 years, originally being purchased in 1618 by Sir Francis Jones Kt, Lord Mayor of London in 1620. It was subsequently inherited via the female line several times by the Eyre and Archer Houblon families.
Mr Puxley was High Sheriff of the Royal County of Berkshire from 2000 to 2001. He was appointed a Deputy Lieutenant in 2005 and became Vice Lord Lieutenant in 2010. In 2015 he was appointed Lord-Lieutenant of the Royal County, thereby becoming the Queen's representative within Berkshire. This role involves taking considerable interest in and supporting very many aspects of county life, civic, voluntary, military, religious, business and others.