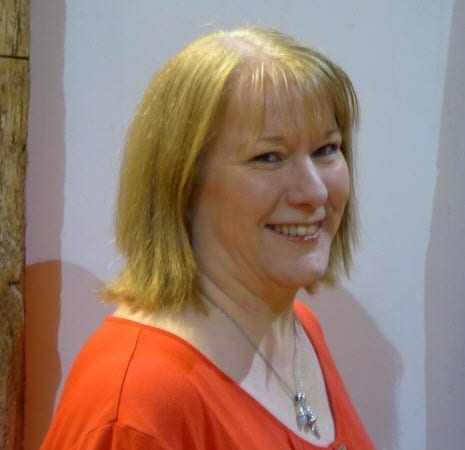 Catherine Sampson - Chairman
Catherine became the society chairman in 2017, having been Projects co-ordinator and a trustee since October 2011. She chairs the Projects and Publications committee and sits on the Education and Events, and Marketing and Communications committees, the team leading the new website development, and the journal's editorial panel. She edited "Purley in Old Images" (2010), and has produced a number of family history books recording her family's history. Her own family history research is mainly concentrated in East Anglia and the North-East. Catherine is much in demand as a social history speaker and is also chairman of Project Purley, Purley's local history society.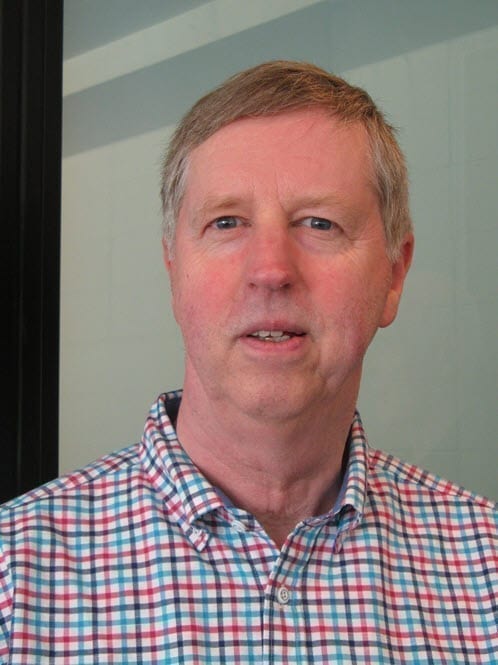 Andrew Rice - Treasurer
After qualifying as an accountant, Andrew worked for 14 years for the charity that runs the British Forces Broadcasting Service and then a further 17 years for a Central London charity as Finance Director and Company Secretary. In 2013, he joined his current employer, a local children's hospice charity where he works four days a week. In June 2016, Andrew became a trustee of the society and the society's treasurer a few months later. This does not give him much time for his own family history, but he does enjoy meeting up with his grown-up sons for a family meal!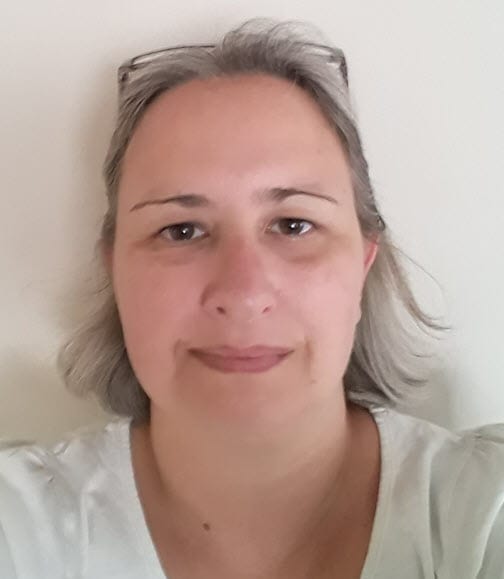 Vicki Chesterman - Secretary
Vicki has been a member of the society since 2002. She joined the Reading branch committee in 2004 and became programme secretary for that branch in 2005. Vicki is on the Education and Events committee, assists in The Centre for Heritage and Family History, is part of the editorial panel for the Berkshire Family Historian, and has been society secretary since 2017. Vicki has been a trustee of the society since 2014.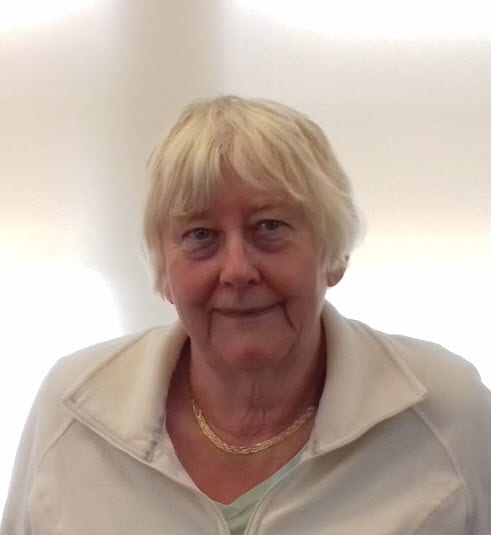 Margaret Crook
Margaret was chairman of Reading branch for five years, serving as branch representative on the Executive and a trustee throughout this time. She became a trustee again in 2016. Margaret is a member of the Education and Events committee and organises the society's presence at events and fairs through the year. She and her husband are keen boaters and during the summer months they enjoy navigating Britain's waterways in their canal boat.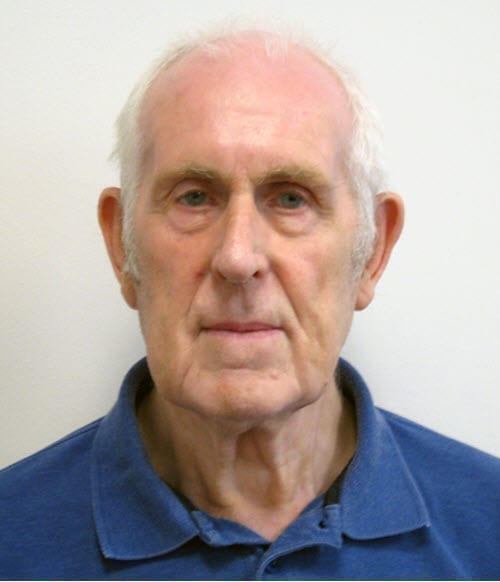 Tony Henty
Tony joined the society in 2010 and became a trustee in 2016. He has been married for over 50 years and has a son, daughter and 4 grandchildren. Since qualifying as a chartered accountant in 1962, he has worked in manufacturing, wholesaling, building, transport, pharmaceuticals and commercial property. His research has highlighted that through his paternal grandmother he is the 3rd cousin 4 times removed of Sir Frederick Henry Royce of Rolls Royce fame. For approximately 40 years, Tony has been a volunteer to various organisations and charities and is currently treasurer and trustee of a charity called Earleybus based in Earley and is also a trustee of Earley Crescent Centre. He now assists the Bookshop with their book-keeping.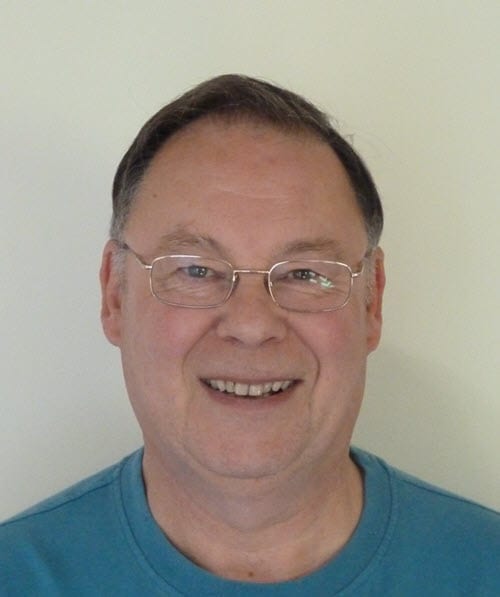 Tony Roberts
Tony first joined the Exec in 2012, having been a research assistant. He has been a member since 2010 and was the society's secretary for 4 years. He is one of the Directors of Berkshire Family History Enterprises Ltd, as well as a member of the society's journal editorial panel, Marketing and Communications, and Education and Events groups. Tony is a retired Chartered Engineer and Environmental Manager, and has a daughter living locally, and a son & grandson living in Western Australia. His family history interests lie mainly in Dorset, West Yorkshire, Scotland and Berkshire.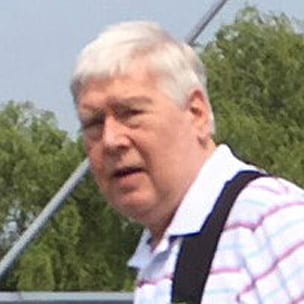 John Dunne
John joined the Berkshire Family History Society about 20 years ago and has been a committee member of the Computer branch for over 15 years. Since taking early retiring from the NHS in 2008 he has had more time to catch up with Irish, American and British relatives. His father was one of 15 children and his mother one of four children, so he has many aunts and uncles and of course very many cousins to keep track of. John moved to the Reading area in the early 1980s from his home in Bracknell. He had been in Bracknell since 1958 when his family left West London to start a new life in the wonderful new town.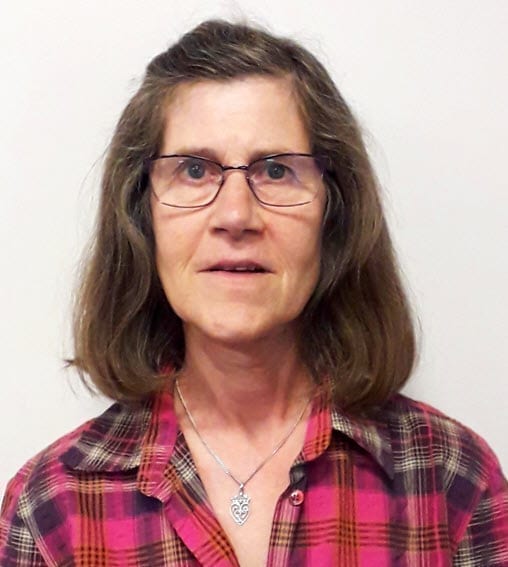 Angela Gunn
Angela was co-opted to the Executive Committee in 2017-2018. She was a medical librarian for over 30 years working in London and Oxford universities. She now works part time as an Information Specialist in the Institute of Neurology at University College London and is also cataloguing the society's book collection.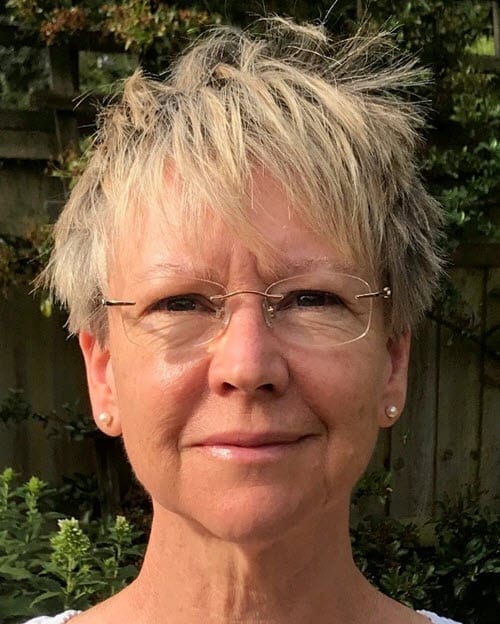 Vanessa Chappell – Abingdon branch
A society member since 2006, Vanessa has chaired the Abingdon branch for over 6 years. She is returning to the Exec after a few years break. Vanessa has lived in Abingdon and been married to Duncan for over 25 years and has two children.

When not looking for her ancestors in various parts of the country or working in her garden, Vanessa helps run her husband's retirement project 'Big Ginger Tom Music', which promotes live acoustic music, and can be found behind the bar in Harwell Village Hall on gig nights!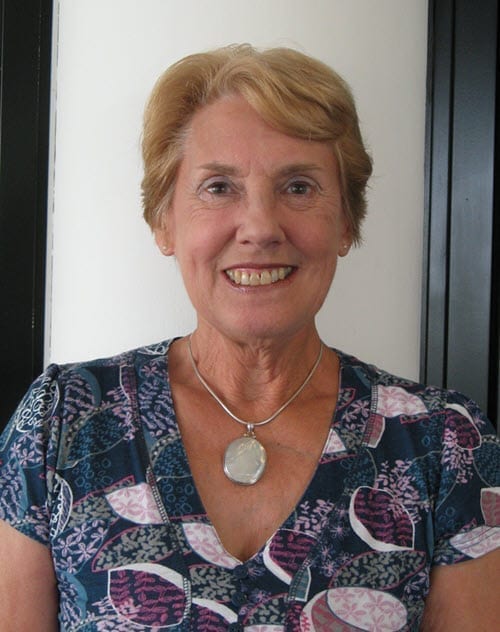 Sandra Barkwith – Bracknell branch
Sandra joined the Executive Committee in 2012 as the Representative for Bracknell & Wokingham branch. She became chairman of the branch in 2015. She has been a member of the Society since 1998. Currently, Sandra is Convenor of the Research Zone Committee and the Branches Consultation Group and a member of the Education and Events Group.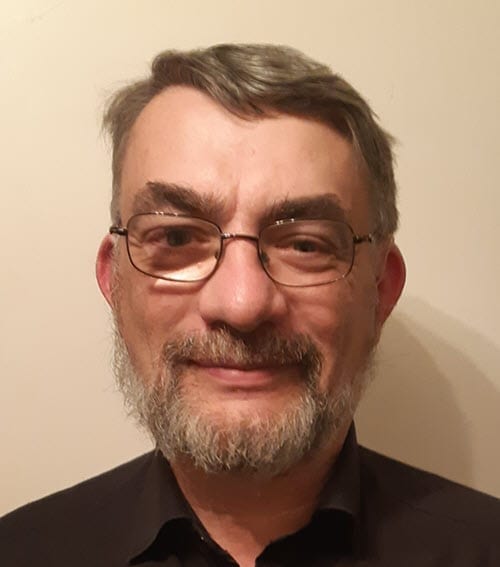 Nick Prince – Newbury branch
Nick is still a full-time civil servant based in London. He began researching his family history in early 2007. He is a member of Newbury Branch and former branch chair. A change in his status at work now allows him to be a trustee and he is hoping to be a good representative for the branch. He is married to Maureen and has 3 stepchildren. His 11-year-old granddaughter is the only one of his family to share his interest. She attended 2 fairs in 2018 to support the society. Nick is also a member of Thatcham Baptist Church and local theatre groups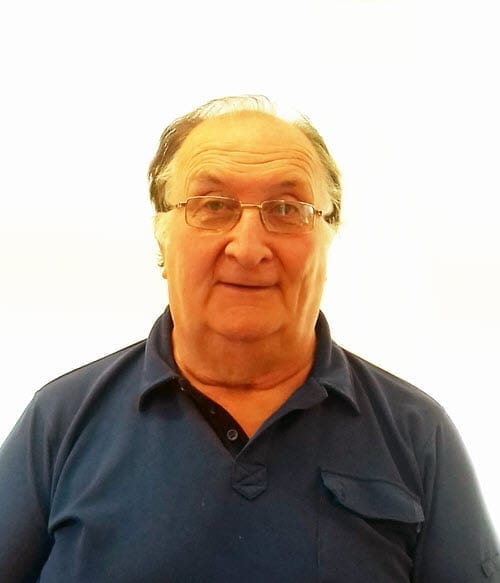 Graham Vockins – Reading branch
Graham joined the society in 2010 and was elected chairman of the Reading branch in 2013 serving as a trustee for one year. In 2017, he returned as a trustee and branch representative. He has been married to Carol for over 40 years and has two children and five grandchildren. He is proud of his Berkshire roots, which is made up of ag labs and shopkeepers. Graham is also Interim Secretary and trustee of Shinfield Players Theatre.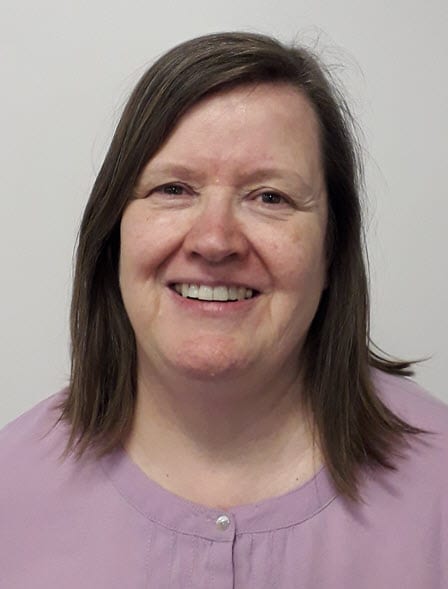 Helen Conchar – Windsor branch
Helen was brought up in Warwickshire, but her parents came from the north west. Helen and her sister moved to London in the early 1980s. She first started researching her family history in the early 1990s. Helen discovered that a branch of her Scottish ancestors came from Bracknell, and she started going to WSM meetings in 2000 while working in Windsor. She joined the committee a couple of years later. Although Helen now lives and works near Watford, she still drives back to Windsor as she enjoys meeting her friends at the branch.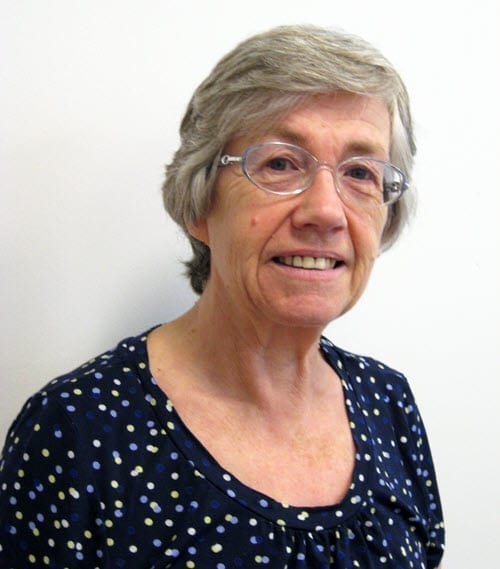 Gillian Stevens - Woodley branch
Gillian joined the society in 1998 and has worked closely with the Federation of Family History Societies, Findmypast and The National Archives. She has served on the Executive since 2007, bar two one-year compulsory gaps, and represents the Computer branch of which she is chairman. She also sits on the IT Development Team and the Education and Events group. Gillian forms part of the 'Tuesday evening team' who provide technical as well as family history advice to visitors to the Centre for Heritage and Family History. Gillian has recently found her first and probably only Berkshire ancestor whilst researching her own family history and by making a worldwide study of the Blofeld surname.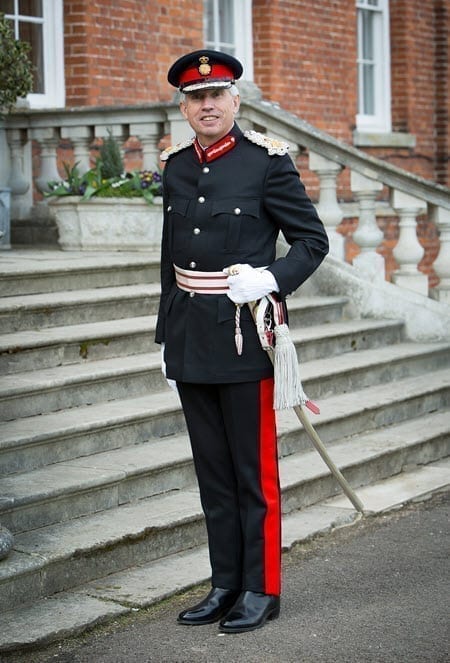 Mr James Puxley DL, Lord-Lieutenant of the Royal County of Berkshire
Mr James Puxley has been President of Berkshire Family History Society since June 2018. He first became involved with the society when he officially opened The Centre for Heritage and Family History a few months previously.

Mr Puxley was educated in Berkshire before attending the University of Bristol where he obtained a BA degree in history. He attended the Royal Agricultural College, Cirencester where he obtained a diploma in rural estate management and worked as a rural chartered surveyor for several years following qualification as a chartered surveyor. In the 1980s, he started to manage the Welford Estate, near Newbury on behalf of his mother and then later on, on his own behalf. He continues in this role today, living at Welford Park with his wife, Deborah, who assists him in the management of the estate and organises the opening of the grounds to the public each February. Welford Park is a historic house in extensive grounds of 3,000 agricultural acres with one of the country's finest snowdrop displays. The property has been owned by James' family, on his mother's side, for 400 years, originally being purchased in 1618 by Sir Francis Jones Kt, Lord Mayor of London in 1620. It was subsequently inherited via the female line several times by the Eyre and Archer Houblon families. Mr Puxley was High Sheriff of the Royal County of Berkshire from 2000 to 2001. He was appointed a Deputy Lieutenant in 2005 and became Vice Lord Lieutenant in 2010. In 2015, he was appointed Lord-Lieutenant of the Royal County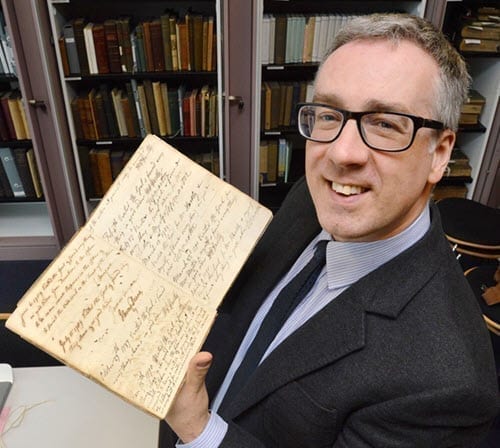 Mark Stevens
Mark is Berkshire's county archivist. He grew up in Maidenhead and has a lifelong love of history in the Royal County. He is particularly interested in historic mental health care and the people who received it and is the author of two related books: "Broadmoor Revealed" and "Life in the Victorian Asylum" He was elected as vice-president of the society for the first time in 2016.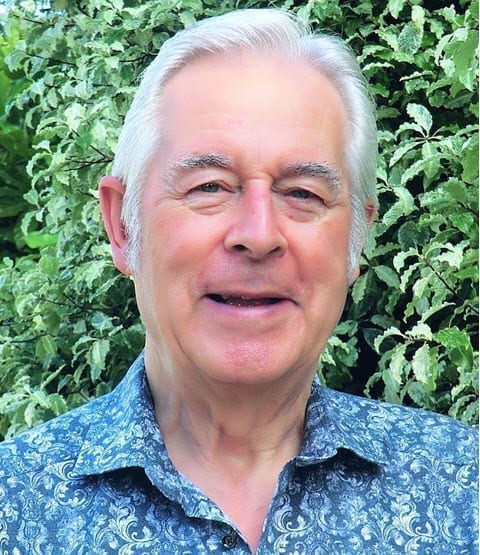 Derek Trinder
Derek is a past chairman, branch chairman and trustee and attends Executive Committee meetings by invitation. He is a member of both the Marketing and Communication group and of the IT Development team and a director of Berkshire Family History Enterprises Limited. Derek also provides a voice for the society in local media and represents it on some external bodies. His family and local history research interests embrace Berkshire, Buckinghamshire, Lincolnshire, Oxfordshire — and Ireland.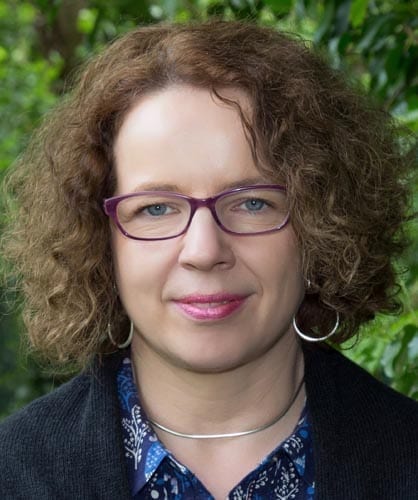 Angela Buckley
Angela is a keen family historian, with a particular interest in crime history. Her own criminal ancestors, as well as other family history related topics, have been the subject of many articles for national magazines and newspapers. Her first book "The Real Sherlock Holmes" was based on the fascinating casebook of Jerome Caminada, a celebrated 19th century detective who served on the Manchester City police force.

After Angela moved to Reading twenty years ago she continued to research local historical crimes. Her latest book "Amelia Dyer and the Baby Farm Murders" followed her research into the infamous Victorian baby farmer. A former chair of the Society of Genealogists, Angela's passion for family history continues. She loves sharing stories from the past with other family historians and is regularly invited to speak to local groups about her research.