Our Trustees are dedicated individuals elected by members of the society during our Annual General Meetings. They represent a wide range of backgrounds and bring valuable skills to the governance of our organization. Actively engaged in the society's day-to-day operations, our Trustees ensure effective management and oversight. Additionally, every working group and sub-committee benefits from the involvement of at least two trustee members.
We actively encourage new perspectives and ideas, so if you are interested in becoming a trustee, please reach out to the Secretary through the Contact Form located under the Help menu. We look forward to hearing from you!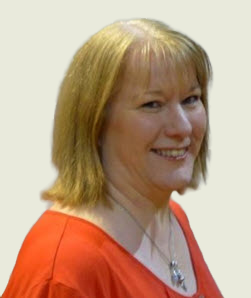 Catherine Sampson - your Society Chairman
Catherine began her own family research when she was a teenager and has been hooked ever since. Her own research interests are mainly centred on East Anglia and the North East. She joined the society in 2009 and has served as a trustee for every year bar two ever since. She was elected as Society Chairman in June 2021, having previously served as Chairman 2017-2020. Catherine is also the society's Projects Co-ordinator, she chairs the Projects & Publications and Centre Committees, and is an active member of the Education & Events and Marketing & Communications Committees and the Editorial Panel. She is a regular speaker across Berkshire on social history subjects and is also a keen photographer and traveller, when time and circumstances permit.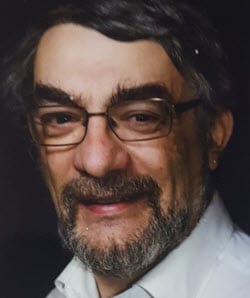 Nick Prince - your Vice-chairman and Newbury Branch Representative
Nick is still a full-time civil servant now based in Reading. He began researching his family history in early 2007. He is a member of the Newbury Branch and former branch chair. A change in his status at work allows him to be a trustee and Society Chairman. He is married to Maureen and has 3 stepchildren. His 12-year-old granddaughter is the only one of his family to share his interest. She attended 2 fairs in 2018 to support the society. Nick is also a member of Thatcham Baptist Church and volunteers at the Watermill theatre.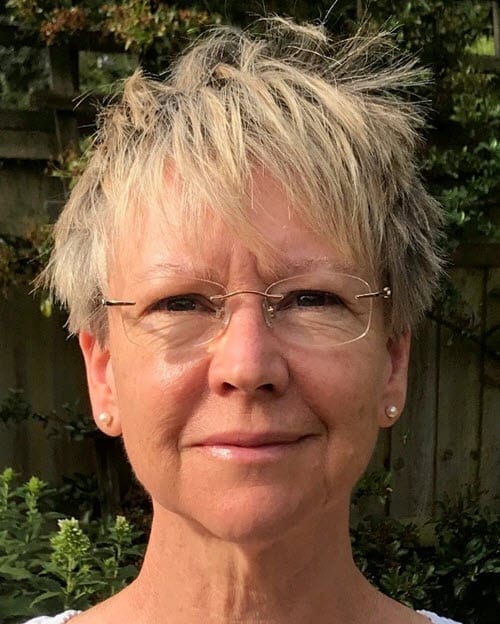 Vanessa Chappell - your Society Secretary and Abingdon Branch Representative
A society member since 2006. Vanessa has been Chair of the Abingdon) Branch for many years. Vanessa has lived in Abingdon and been married to Duncan for 30 years and has two grown up children Robert and Nicole. When not researching her own ancestry in Wales, Birmingham, Gloucestershire and Bedfordshire, or her husband's Scottish roots, she enjoys creative paper-crafting and working in her garden. Vanessa also helps in her husband's music business 'Big Ginger Tom Music', which promotes live acoustic music and she can be found behind the bar in Harwell Village Hall on gig nights!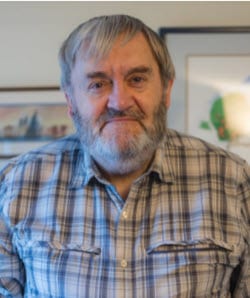 Martin Pilkington - your Society Treasurer
Martin is from Wigan, Lancashire. He has been involved in Family History since 1977 and his family comes from Lancashire, Westmorland and Herefordshire. Martin moved down to London in 1978 and spent 5 years working in various finance roles in the NHS, before joining the Civil Service. He trained to be an accountant with HM Customs and Excise and became an Associate Member of the Chartered Institute of Management Accountants in 1995 and a Fellow in 2003. Martin retired in 2015. Since retiring he has spent about one or two weeks a year working for the council on various activities around elections and a lot more time on his family tree and taking photographs.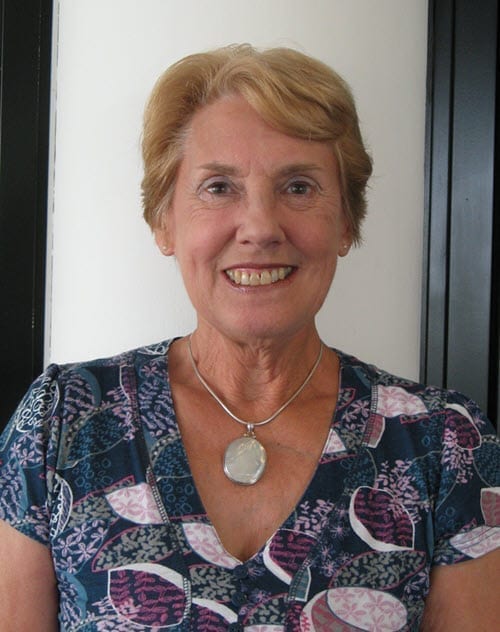 Sandra Barkwith – Bracknell branch
Sandra joined the Executive Committee in 2012 as the Representative for Bracknell branch. She became chairman of the branch in 2015.
She has been a member of the Society since 1998. Currently, Sandra is Convenor of the Research Zone Committee and the Branches Consultation Group and a member of the Education and Events Group.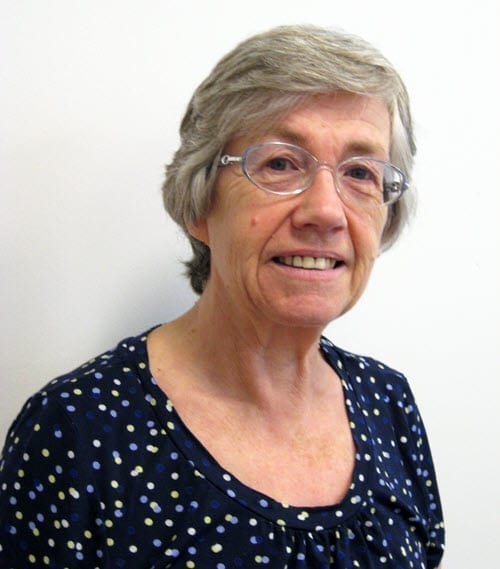 Gillian Stevens - Computer branch
Gillian joined the society in 1998 and has worked closely with the Federation of Family History Societies, Findmypast and The National Archives. She has served on the Executive since 2007, bar two one-year compulsory gaps, and represents the Computer branch of which she is Chairman. She also sits on the Education and Events group and facilitates the monthly Natter group. Gillian has recently found her first and probably only Berkshire ancestor whilst researching her own family history and by making a worldwide study of the Blofeld surname.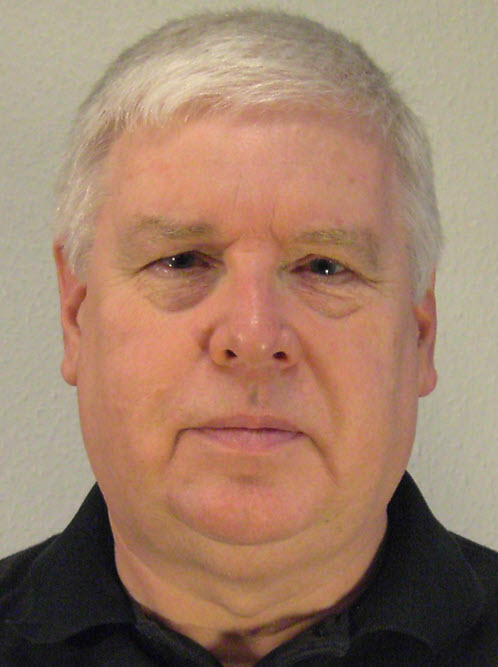 John Dunne
John joined Berks FHS about 20 + years ago and has been a committee member of the Computer branch for almost 20 years. Since taking early retirement from the NHS in 2008 he has had more time to catch up with Irish, American and British relatives as his father was one of 15 children and his mother one of 4 children, he has many aunts and uncles, all now deceased and of course very many cousins to keep track of. John moved to the Reading area in the early 1980s from his home in Bracknell. He had been in Bracknell since 1958 when his family left West London to start a new life in Bracknell New Town, which was a big new adventure for him aged 10, and his parents. In March 2022 he finally made contact with his half sister, who was adopted as an infant. It has been a roller coaster of a ride getting to know her and her large family ever since. This has all been achieved by the use of DNA research, the value of which is not to be underestimated.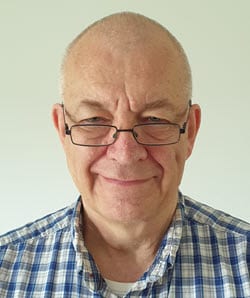 Paul Barrett - Joint Webmaster
Paul is a retired software product manager and spent the final 25 years of his career in the tech industry. He and his wife moved to Northumberland in 2005 to be close to their son and his family but the Barretts have strong connections to Berkshire, albeit in the annexed section around Abingdon! Paul joined the society in 2017 and, in 2019, took on the post of Webmaster having redesigned the society's websites. He is passionate about digital transformation and its role in engaging with the digital generations and with members who are remote from Berkshire. He co-edits the online newsletter "in touch" and is a member of the Marketing & Communications team, IT Working Group and Project & Publications team.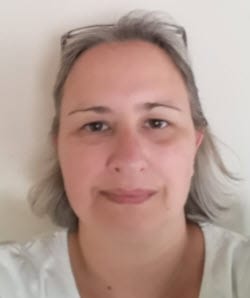 Reading Branch - Vicki Chesterman
Vicki has been involved with Berkshire FHS for over 20 years and is the current Reading branch Chairman and programme secretary.
Vicki is chairman of the Education and Events committee and is the editor for the Berkshire Family Historian. She also has a keen interest in local history.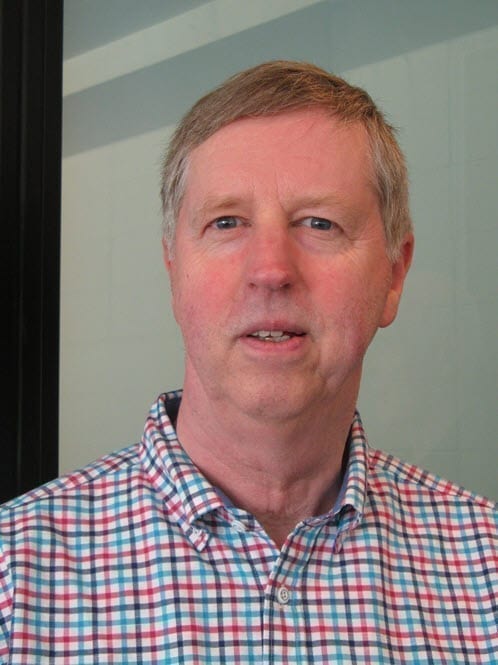 Andrew Rice
I qualified as a chartered accountant in 1975 and about the same time started to develop an interest in my family history. I had little spare time then, and with no internet, my knowledge expanded very slowly. Workwise I moved into the charity sector in 1982 and have remained working in finance in that sector ever since. I currently still work as a charity Finance Director three days a week. I was happy to support the Society as Treasurer for the maximum five years in the past and am glad to be back and able to continue to help in a small way. Hopefully I will be able to carry on my own research at the same time!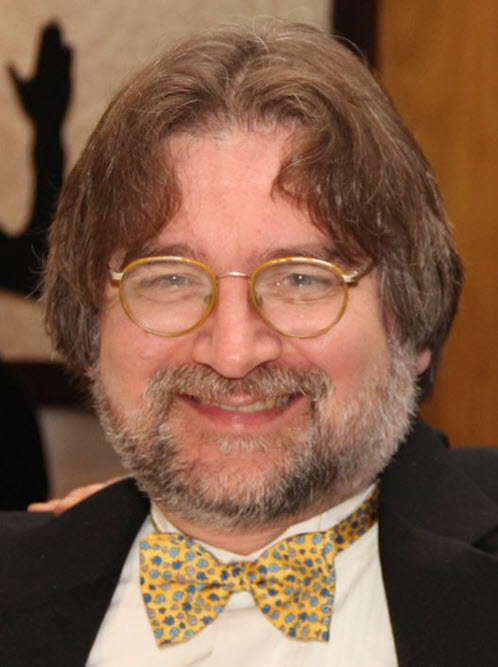 Leigh Dworkin - Windsor Branch
Leigh Dworkin is a passionate amateur genealogist and has been working on his own family tree for about 37 years. Genealogically speaking, he considers himself to be ⅝ Polish, ¼ Lithuanian and ⅛ Belarusian, judging by his great-grandparents' nationalities, which is far more interesting and exotic than being just an Essex lad.
He has been chairman of the Jewish Genealogical Society of Great Britain (JGSGB) since 2016, is a frequent speaker on topics of Jewish genealogy and family history, and has been chairman of the Windsor branch of the Berkshire FHS since 2019.
He lives in Maidenhead with his wife, whose English ancestry has been traced back to a Saxon thane who owned large tracts of land in Lancashire, called Waldef of Ulverston, at the time of King Henry I and King Stephen in 1135 CE.
He has an MA in Mathematics from Cambridge University where he specialised in Quantum mechanics, General Relativity and Cosmology – but that is ancient history.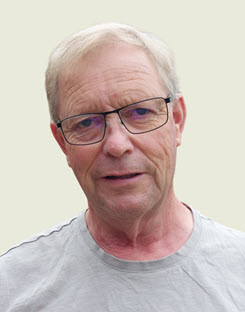 Dave Purling - Abingdon Branch
Dave retired as a Substation Engineer after 46 years in engineering. Dave has been married to Ann for 38 years and has twin adult children, James and Emma.
Dave was born in Abingdon, Berkshire and has lived in Didcot all of his life. He and his wife enjoy family history and love going to shows and archives to continue their research. Dave and Ann have been members of Berkshire Family History Society for around 5 years.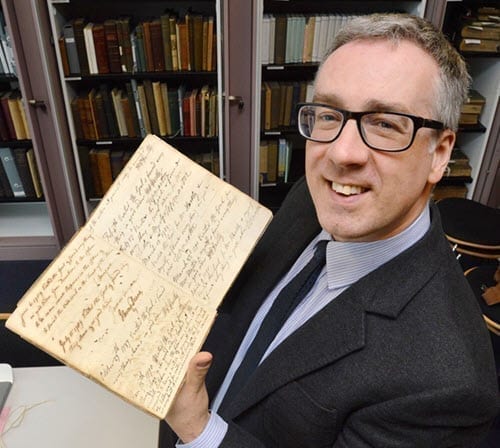 Mark Stevens
Mark is Berkshire's county archivist. He grew up in Maidenhead and has a lifelong love of history in the Royal County. He is particularly interested in historic mental health care and the people who received it and is the author of two related books: "Broadmoor Revealed" and "Life in the Victorian Asylum" He was elected as vice-president of the society for the first time in 2016.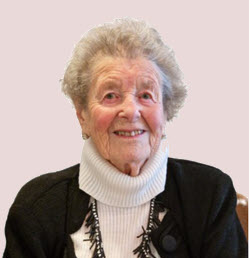 Irene Littleby
Centenarian, Irene Littleby, became a Vice-president of Berkshire Family History Society in 2023. She has been an active volunteer since the 1980s when she began transcribing parish registers for the Society and also for the Berkshire Record Office. Many of our publications from the 1990s through to present, owe their existence in some way to Irene. Irene thrives on a challenge and particularly enjoys tackling the older and more illegible registers, even taking up Latin to extend her knowledge.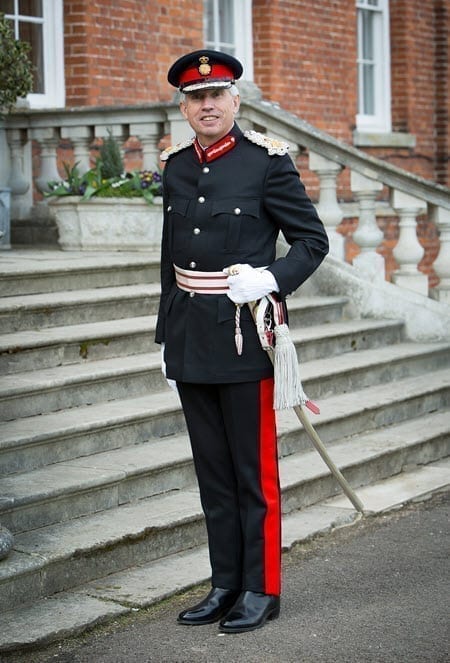 Mr James Puxley DL, Lord-Lieutenant of the Royal County of Berkshire
We are pleased to announce that Mr James Puxley is again, returning for a fourth year as President of Berkshire Family History Society. He became our society President last year after expressing an interest in genealogy at the official opening of the Centre for Heritage and Family History in 2018. He has looked into his own family history and is in the fortunate position of having a wealth of archives to refer to enhance the stories of his predecessors. Born in 1948, Mr Puxley was educated in Berkshire before attending the University of Bristol where he obtained a BA degree in history. He attended the Royal Agricultural College, Cirencester where he obtained a diploma in rural estate management and worked as a rural chartered surveyor for several years following qualification as a chartered surveyor. In the 1980s he started to manage the Welford Estate, near Newbury on behalf of his mother and then on his own behalf when she transferred ownership to him. He continues in this role today living at Welford Park with his wife, Deborah, who assists her husband in the management of the Welford Estate and organises the annual opening of the grounds for 5 weeks every February for the public to come and view one of the country's finest snowdrop displays.
Welford Park is a historic house in extensive grounds of 3000 agricultural acres. The property has been owned by James' family on his mother's side for 400 years, originally being purchased in 1618 by Sir Francis Jones Kt, Lord Mayor of London in 1620. It was subsequently inherited via the female line several times by the Eyre and Archer Houblon families.
Mr Puxley was High Sheriff of the Royal County of Berkshire from 2000 to 2001. He was appointed a Deputy Lieutenant in 2005 and became Vice Lord Lieutenant in 2010. In 2015 he was appointed Lord-Lieutenant of the Royal County, thereby becoming the Queen's representative within Berkshire. This role involves taking considerable interest in and supporting very many aspects of county life, civic, voluntary, military, religious, business and others.