It is a popular belief that researching your Irish ancestry is not for the faint-hearted. Drawing on recent research, Derek Trinder offers a brief overview to help you to start a journey into your Irish ancestry
The same sound disciplines and principles used for effective research in the UK are the keys to making best use of surviving Irish records. At first sight, Irish research appears hampered by the loss of so many 19th century civil and census records. But intelligent use of Roman Catholic and Church of Ireland parish registers, of school records and of land and valuation records, wills and other sources will enable many to trace Irish families back to the early 1800s — maybe to the early 17th century for a fortunate few. Working back from yourself, a parent or grandparent, find out where your ancestors lived in Ireland, and list any names, events, and places you have — remembering migration dates and destinations too for anyone who left Ireland for fresh opportunities elsewhere.
Get to know your Irish Geography
Ireland's Provinces — Leinster in the east, Connacht to the west, Ulster in the north and Munster in the south — retain certain political, statistical and sporting significance. They contain 32 Counties, six of which form what is now Northern Ireland. Originally divided into 331 Baronies (feudal landholdings), today Counties comprise over 2,500 Parishes (ecclesiastical in origin, continued by the Established Church of Ireland post-Reformation, before adoption as civil administrative areas). Some parishes extend across more than one County.
Ireland was — and remains — a strongly Roman Catholic country. Since the 16th century, Roman Catholic parish boundaries have steadily diverged from their medieval originals, such that Catholic Dioceses and parishes can differ substantially in name and extent from their civil and Church of Ireland counterparts.
Pre-dating the Norman Conquest are Townlands, the smallest Irish administrative units — some 61,000 of which are still in use today. Their names usually reflect a local landmark, and they vary in size from a few to several hundred acres. Their boundaries always match those of the parish of which they form part.
Ireland's Poor Law Unions formed in 1838, each centred on a market town, and often crossing County and sometimes parish boundaries. An initial 130 Unions became 163 by 1850, after the Famine.
Online directories and databases are essential aids to help you link places and parishes together — Shane Wilson's website — www.swilson.info — is one of the most useful.
Civil registration
Registration of non-Catholic marriages began in April 1845, but only from January 1864 were all Irish life events officially recorded. Today, responsibilities are divided according to County between the General Register Office of Ireland (GROIreland), with a Research Room in Dublin, and the General Register Office for Northern Ireland (GRONI), in Belfast (from 1922 onwards for the six Counties).
An online search using Irish Genealogy www.irishgenealogy.ie is a good starting point. Indexes and register entry images are free to view and 'research copies' of entries can be ordered offline for €4, when a reference is supplied. Copy certificates are €20 plus postage, from the Health Service Executive – lifeevents.hse.ie. Searching Northern Ireland ancestry online is a bit more cumbersome, you need an account and credits, and certificates cost £15 plus postage. This NIDirect web page –
www.nidirect.gov.uk/articles/archives-family-and-local-history – explains all. There are closure periods in both cases.
Irish censuses
The 1901 and 1911 censuses are the earliest all-Ireland censuses that survive 'complete'. They are freely and fully searchable, fully indexed, on the National Archives of Ireland (NAI) website www.census.nationalarchives.ie and transcriptions and images of original returns are free to view. Certain Findmypast and Ancestry packages include them too. Earlier censuses were destroyed by a combination of the 1922 fire at the Public Record Office (1821-1851) and government order (1861-1891) although in a handful of cases, a few fragments and transcripts survive.
Census substitutes
Tithe records
Early lists and surveys (most not online) from the 16th century onwards are held by the NAI www.nationalarchives.ie and the Public Record Office of Northern Ireland (PRONI) www.nidirect.gov.uk/proni but for most research, 19th century sources come first.
Between 1823 and 1837, Tithe Applotment Books (searchable on the NAI website) were drawn up to determine tithes payable (to the Church of Ireland — the 'State' church before disestablishment in 1871) by occupiers of agricultural holdings over one acre. Manuscript books for almost all of Ireland's parishes give occupiers' names, extent of land held and sums payable in tithes. PRONI holds the Northern Ireland books.
Tithe Defaulters lists (held by the NAI) detail people who between 1831 and 1838 refused to pay their tithes. Church of Ireland clergy recorded names (often those of the poorest in society) and other schedules list addresses and sums owed, and may include landholdings and occupations.
Griffith's Valuation
Also known as, The Primary Valuation, this property and land survey of all Ireland was published between 1847 and 1860. Each barony or poor law union has its printed valuation book, giving names of occupiers of land and buildings, names of lessors, and the extent and value of property held. The NAI also holds Field Books, House Books, Mill Books, Quarto Books and Tenure Books — preliminary records for the valuation. Griffith's Valuation is searchable, free of charge, at www.askaboutireland.ie/griffith-valuation. The Valuation and the associated Valuations Maps are the only detailed guides to where heads of household lived for the mid-19th century. For a particular family or for a surname, these are invaluable in identifying possible locations, from which associated church registers can be explored as a next step.
Church records
Before 1864, Roman Catholic parish records are almost the sole sources of family information, most beginning from the mid-18th century onwards. They hold mainly baptism and marriage entries, in either Latin or English. The National Library of Ireland (NLI) has placed digital images online of 1,091 of the island of Ireland's Catholic parish registers — see registers.nli.ie — searchable by parish. There are no NLI indexes, but local family history centres hold indexes and transcripts for their areas.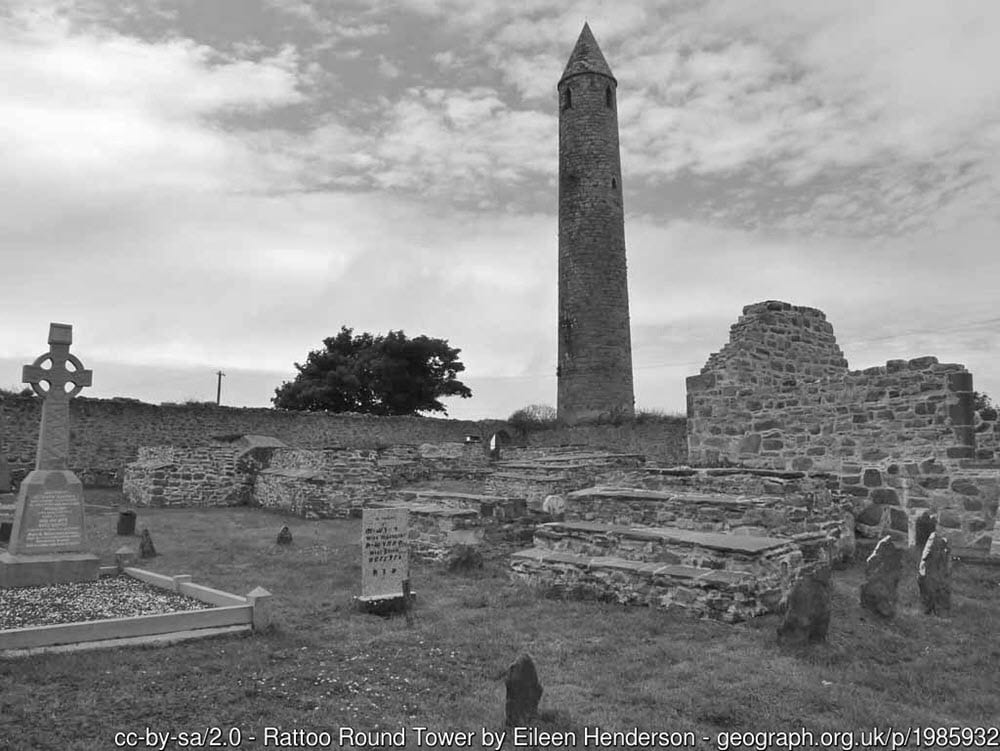 Earliest Church of Ireland records start from 1634, initially noting baptisms and burials. Most begin between 1770 and 1820 and may include burials of those of other denominations. In June 1922, fire destroyed registers (of nearly 1,000 parishes) previously held in Dublin's Public Record Office. Transcripts and original registers kept locally mitigated the destruction, but the loss is significant. Go to — www.ireland.anglican.org/cmsfiles/pdf/AboutUs/library/registers/ParishRegisters/PARISHREGISTERS.pdf for an online list of surviving records and where to find them. A second list covers Vestry Minutes. The ongoing Anglican Record Project www.ireland.anglican.org/about/rcb-library/online-parish-records has a few registers online.
An online guide, like swilson.info (see Geography above) will link a town or townland to its civil parish(es) and likely Roman Catholic parish and diocese.
Wills
Pre-1857 Testamentary Authority
The NAI's probate index covers 1484-1858. A dedicated link enables you to search Diocesan and Prerogative wills from 1595-1858 census.nationalarchives.ie/search/dw/home.jsp
Post-1857 Testamentary Authority
After 1858, your route to the invaluable Calendar of wills and administrations, 1858-1920 is via www.willcalendars.nationalarchives.ie/search/cwa/home.jsp and for 1922-1982 — see www.nationalarchives.ie/search-the-archives
From 1918, indexes for Northern Ireland are with PRONI. See www.nidirect.gov.uk/information-and-services/search-archives-online/will-calendars
Migration
For anyone seeking descendants of Irish emigrants, another subject in itself, note that Ireland holds almost no central emigration records. One exception is for free-settlers and convicts transported to Australia and New Zealand between 1791-1853 ­ — see www.nationalarchives.ie/genealogy1/genealogy-records/ireland-australia-transportation-records-1791-1853
As a broad guide, consult instead immigration records of ports of arrival where you have a reasonably precise likely date of arrival. This link may help www.genealogybranches.com/irishpassengerlists
More online resources
Subscription-based publishers have placed assorted Irish record transcriptions and some images online, but coverage is uneven and transcription errors are all too common. Findmypast (Plus or Pro packages) is likely to be your most useful subscription site and finding aid for Irish research.
In 2013, the society published a first list of useful websites for researching Irish ancestors. Now reviewed and thoroughly updated, take a look at the new and much extended Ireland list (members only).