When perusing about 160 postcards that had been in the possession of my paternal grandmother and her mother, from the beginnings of the 20th century, I realised that they held secrets and clues that other family history sources do not hold. This mix of views of places, female belles of the day, and scurrilous joke postcards offer little on the people themselves, except some of their attitudes and where they travelled, but on the other side are faded postmarks, sometimes dates, locations, sometimes addresses, nicknames, initials and a mix of trysts.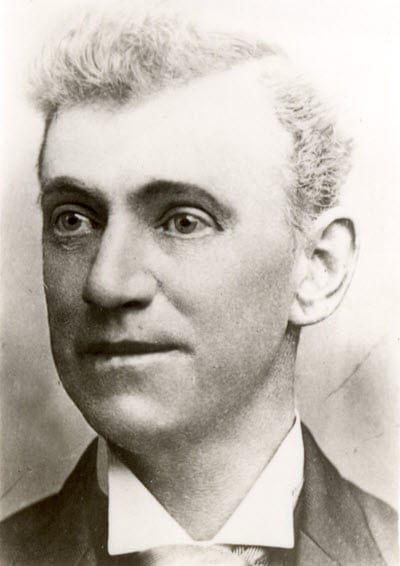 According to family oral tradition, James ("Jimmy" or "Snowy") Parker (1857-1914) ran away from home in his youth to join the race-horse stables in Lambourn, Berkshire. In the 1871 census he was given as 15 years old and working as a groom in the household of the famous race-horse trainer, Thomas Parr (1808-1880) in Benham House, Letcombe Regis, then in Berkshire, only a few miles from Lambourn. By the late 1870s, however, Thomas Parr had got into debt and had lost much of his property, and James had probably moved on from his employ by then. There were some postcards from an Albert Edmund Blunkett (1887/8-post-1918), a stable man, who seems to have lived at both Letcombe Regis and Lambourn at different times, and sometimes took horses to races (even to Belgium).
James then disappears from the records and does not appear again until 1900. Why can we not find him in the 1881 and 1891 censuses? He seems to have continued in the peripatetic horse-racing community, but where and when? One difficulty is that these two censuses were in early April when the spring flat-racing season was underway. Horses had to be taken to race meetings on long journeys by a combination of train journeys and on foot, and grooms accompanying such horses were often likely to be away and in shelters that would not necessarily get picked up by the census. He may also have been abroad with racehorses or his employer.
James had apparently had an earlier marriage, and was a "widower", when he married Annie Harriet Stevens (1876-1952) by banns on August 5th 1900 in Eastbury, Berkshire. James was described on the marriage certificate as a "coachman", residing in Lambourn at the time. In the 1901 census James is recorded at Baydon Road, Lambourn with his wife, Annie Parker aged 24 and born in Lambourn. James is recorded as a domestic coachman, being (incorrectly) born in Cardiff, Wales and aged 38. Their only child, my grandmother, Violet Parker (1901-1974) ("Dolly" or "Vi") was born on April 29th 1901, in Lambourn, and was baptised there on June 16th 1901. Jimmy was recorded on her birth certificate as a groom.
James and family had lived in several places in Lambourn, and some of these postcards indicate approximately when they lived where. Some show that between February 1905 and January 1907 at least they appear to have been living at Seven Barrows, Lambourn. One postcard, postmarked February 15th 1907 was sent from "Agnes" to Mrs. Parker, at The Keeper's Lodge, Upper Lambourn. The card was sent from Towcester, Northamptonshire, saying that Agnes had got home safely, and Mrs. Parker is addressed as "Dear Ma".
From at around September 1907 to at least January 1909 the Parkers appear to have been at a property in Newbury Street, Lambourn, Berkshire, but on August 21st 1910 they appear to have been living at Lambourne Place, Lambourn. A postcard was sent from Felixstow, Suffolk (postmarked September 5th 1911) to Mrs. Parker, Lambourne Place, Lambourn. At some point before August 1910, however, the family obtained a property, Myrtle Cottage, that they purchased in Oxford Street, Lambourn.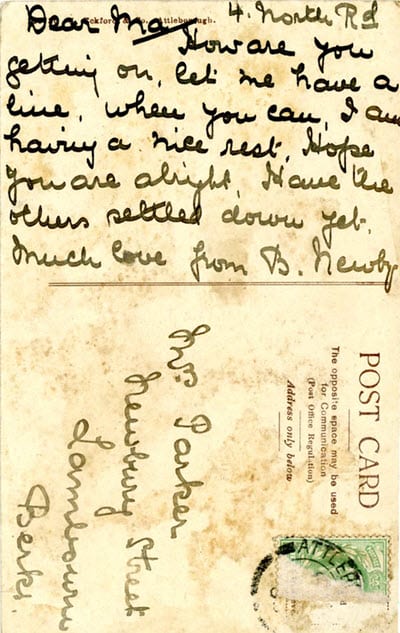 Besides Agnes, several other people addressed Annie Parker in these postcards as "Dear Ma", "Dearest Ma", or "Dear old ma". One of these was from "Bess", who during this period seems to have been at Attleborough Hall, Norfolk. In 1908 "Bess" sent a postcard of Quidenham Parsonage, Attleborough, Norfolk, and as "B. Newby" she sent another one from 4 North Road, Attleborough. "Eliz. Bess" sent one postmarked August 10th 1910 of The Dell, Hyde Park, saying that she would be in Lambourn on Wednesday.
Several postcards of Wolverton, Buckinghamshire addressed her as "Dear Ma", and said that the writer had got "home", and was signed "K D". Two postcards postmarked August 1911 were sent from Wolverton, Bucks again from "K.D." Another postcard sent from Lytham in Lancashire, with her addressed as "Dear Ma", came from "M.A." , as well as one postmarked Wolverton on August 23rd 1910, giving M.A.'s address as 226, Church Street, Wolverton. "M.A." also sent her one from Yarmouth postmarked August 15th 1911. On August 2 one year a postcard of The Bandstand at Southend-on-Sea was sent (postmarked Brentwood) by "M.A."
A postcard, postmarked May 22nd 1910 was sent from "Flo" from Southampton, showing the S.S. Deutschland, addressed to "Dear Ma" and saying "I suppose you have heard the stroke of luck which has fallen my way". On May 1st 1911 a "Dear Ma"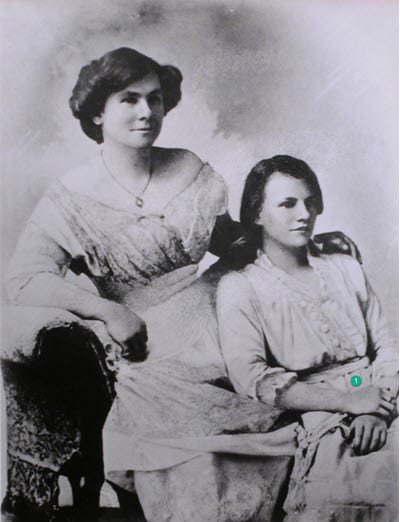 postcard of Southsea has the author saying she much preferred Lambourn to "this beastly place", asking her to remember her to "Mr. P", signed "Florence", giving her address as Upton House, Nursling, Southampton.
In the 1911 census, James Parker (45) coachman, was given as born in Knighton, Radnorshire, Wales, and was the head of a household in Oxford Street, Lambourn (a dwelling of 4 rooms), with his wife, Annie Parker (32) and their daughter, Violet Parker (9), scholar. Mrs. Parker received a postcard there from "M.A." addressed to "Dear Ma", showing a picture of "our House" The Lodge, Chitterne. Annie also received one addressed "Dear Ma" from "Anele Ada", saying she was thinking of going to Wigan flower show, but the front of the postcard saying, "It is no Crime to kiss, in Newbury", and apparently posted from Thatcham. A "Jerimiah" sent a postcard to "Dear Ma" of "Stocks near Rugby", postmarked Battersea, saying they had been to 2 theatres.
One postcard from "your loving cousin V. Parker" (Violet Parker) was addressed to "Dear Edie" (Miss E. Patience, Brick Kiln Farm, London Road, Reading, Berks). In the 1901 census Edith (5) (given as born in Thatcham) was a visitor in the household of Thomas Sheet (38) (born in London) in Northfield Road, Thatcham, Berkshire. Thomas' two older children in that census had been born in Lambourn. Edith Patience was born on October 16th 1895 at Three Chimney Lane, Thatcham, daughter of Selina Patience, a General Servant (no father's name given). In the 1891 census Thomas Sheet (30), farm servant, was recorded as living in Eastbury, Berkshire, with his wife, Sarah Sheet (36) (born in Ashbury, Berks) with his "step-daughter", Selina Patience (16) (b. Ashbury, although her birth registration seems to have been as Selina Patient in Faringdon R.D. in the 3rd quarter of 1874), and 4 children of 5 years and under (all given as born in Lambourn). In the 1911 census Edith Patience (15) was housekeeper in the household of the widower, Thomas Sheet in Earley, Berkshire. Annie Parker's mother was born Elizabeth Hannah Sheat (1834-1924), so there may be a connexion through her family, who had lived in London. Edith Patience had her death, aged 17, recorded in Wokingham area in 1913, but Selina died in Woolwich in 1945.
James Parker died on August 9th 1914 in Lambourn of renal disease and was buried there on August 12th 1914. Annie Parker remarried to Thomas Patrick O'Kelly (Kelly) on September 1st 1915. They continued to live almost all the rest of her life in the house in Oxford St., Lambourn.
A lot of these postcards suggest either that Annie Parker either had "Ma" as a nickname, or else had a whole number of (perhaps illegitimate) children, or stepchildren, scattered around England in different locations. As yet, it is unclear how each person fits in – any thoughts anyone? If you have any ideas please contact me at