Abingdon Union Includes the parishes of Abingdon St Helen, Abingdon St Nicolas, Appleford, Appleton, Bagley Wood, Besselsleigh, Cumnor, Drayton, Frilford, Fyfield, Garford, Grandpont, Kingston Bagpuize, Lyford, Marcham, Milton, North Hinksey, Radley, Seacourt, South Hinksey, Steventon, Sunningwell, Sutton Courtney, Sutton Wick, Tubney, Wootton and Wytham.
(swipe image left and right to show/hide map close-up)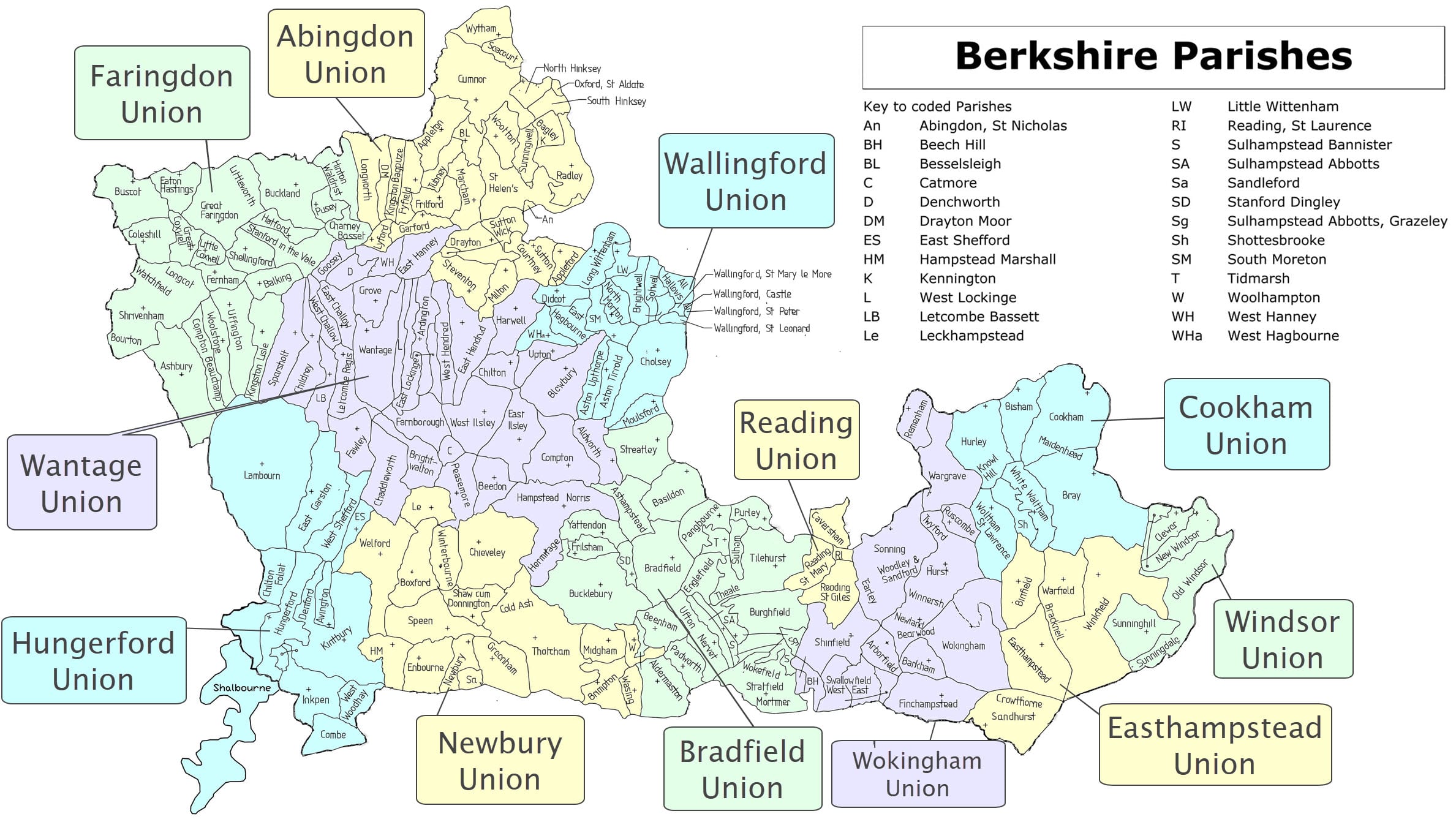 Garford is a village and civil parish about four miles west of Abingdon, just south of the river Ock, and probably developed as a river ford.
Lyford lies in the Vale of the White Horse, four miles north of Wantage, in northern (old) Berkshire, relocated since 1974 in Oxfordshire.
Wytham is a small village formerly in Berkshire on the south bank of the Seacourt Stream, a branch of the river Thames, 3 miles west of Oxford