Brightwalton is a wooded, agricultural village 12 miles north of Newbury and six miles south of Wantage, in the North Wessex Downs Area of Outstanding Natural Beauty, and close to the Ridgeway. It has also been known as Brickleton and Brightwaltham.
Place names within the parish: South End, Lilley, Yew Tree, Holt Common and Pudding Lane
Farm names from 1851: Coombe
Size
2,054 acres in 1851 (832 hectares)
Population
465 in 1851; 366 in 2011
Hundred
Faircross
Poor law union
Wantage
Registration district
Wantage
Present-day local authority
West Berkshire
Grid reference
SU 42 79
Adjoining parishes in 1851
Catmore, Chaddleworth, Farnborough, Fawley, Leckhampstead, Letcombe Regis, Peasemore and Wantage
Genealogical resources
See Berks FHS Books for coverage of this parish in the society's range of CDs.
See also Berkshire Record Office holdings.
Links
Published local history
June Osment, Sue Sayers and Jean Stephens Brightwalton a downland village (JSJ Publishers, 2002)
 Anglican church and parochial organisation
Brightwalton rectory lies within the deanery of Newbury, and the archdeaconry of Berkshire, which transferred from Salisbury diocese to that of Oxford in 1836. The church of All Saintswas rebuilt almost from scratch in 1861, losing most traces of its Norman predecessor.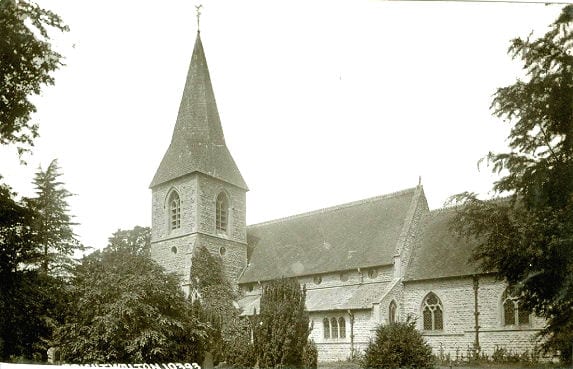 The architect was G Street, the diocesan architect responsible for several such radical transformations locally. The parish is now within the united benefice of Brightwalton with Catmore, Leckhampstead, Chaddleworth and Fawley.
Other churches
There was a Wesleyan Methodist chapel in Brightwalton Green, described in 1870 as "of recent origin". It formed part of the Newbury circuit, and is now a private house, pictured below.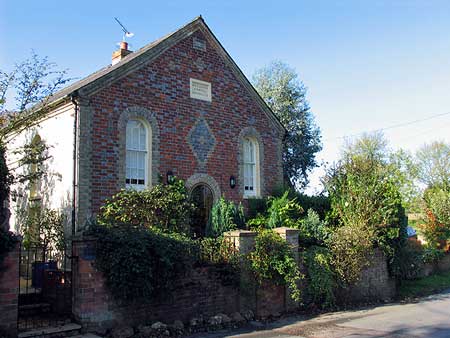 Copyright Pam Brophy and licensed for reuse under Creative Commons Licence
Berkshire Record Office holds records (excluding registers) for a Primitive Methodist chapel.
Schools
Under an endowment of William Saunders in 1710, two boys from Brightwalton were to be educated at Chaddleworth school. Part of the endowment fund came from a Brightwalton farm.
A schoolmistress was enumerated in the village in 1851, and Berkshire Record Office holds some records for a National school from 1861. Today that is the CoE primary school.
Other local history
Brightwalton's most noteworthy residents were William Savory, the eighteenth-century surgeon, and his son of the same name (see Stuart Eagles "The life of William Savory, surgeon of Brightwalton" and "William Savory: rise and fall" in the Berkshire Family Historian vol 17, no. 4 (June 1994) and vol 21, no. 1 (September 1997), and George C Peachey, The life of William Savory, surgeon of Brightwalton (J J Keliher, 1903).
The principal family of the village was Eyre until 1800, when William Wroughton bought the manor. The Wroughton family is memorialised in the church.
The village had a post office in 1870.