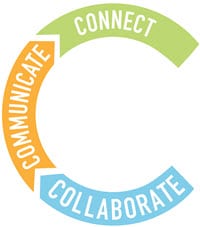 Connect and collaborate with other members
Tell us the ancestral names you're researching and we'll add them to our Member Interests database so that others researching the same names can connect with you to collaborate.
It's a two-way street - you can make contact with other members too.
Let's get started.
Please complete the form below.
It will be sent to our membership secretary who will update the database.
Please note:
this is a manual process so please allow our volunteer time to complete the task.
To help other users find your entries, please follow these formatting guidelines:
Who
Forenames are allowed if you are researching a specific person.
Last names should be in all capitals because many names can be used as forenames or last names. e.g. John OWEN.
Name Variants
These should be called out separately on the same row e.g. BARRATT/BARRAT/BARAT ETC.
Please don't use brackets to indicate variants. They make entries difficult to read but more importantly will also be excluded from search results. For example, the variants of Barrett could be represented as Ba(r,rr)(a,e,i,o)(t,tt)(e) but that doesn't help anybody.
Where
Please try to be specific about the areas covered, but All is acceptable
Please use normal place names with no abbreviations because it's unlikely that members outside the UK will understand some of our less obvious county abbreviations such as Hants for Hampshire, Oxon for Oxfordshire or Salop for Shropshire.
There's plenty of room so there's no need to use Chapman codes. Humans are reading the information so a Chapman code isn't helpful.
When
All is acceptable but the more specific you can be the better, especially if you also entered All in the Where field and are looking for a common name.