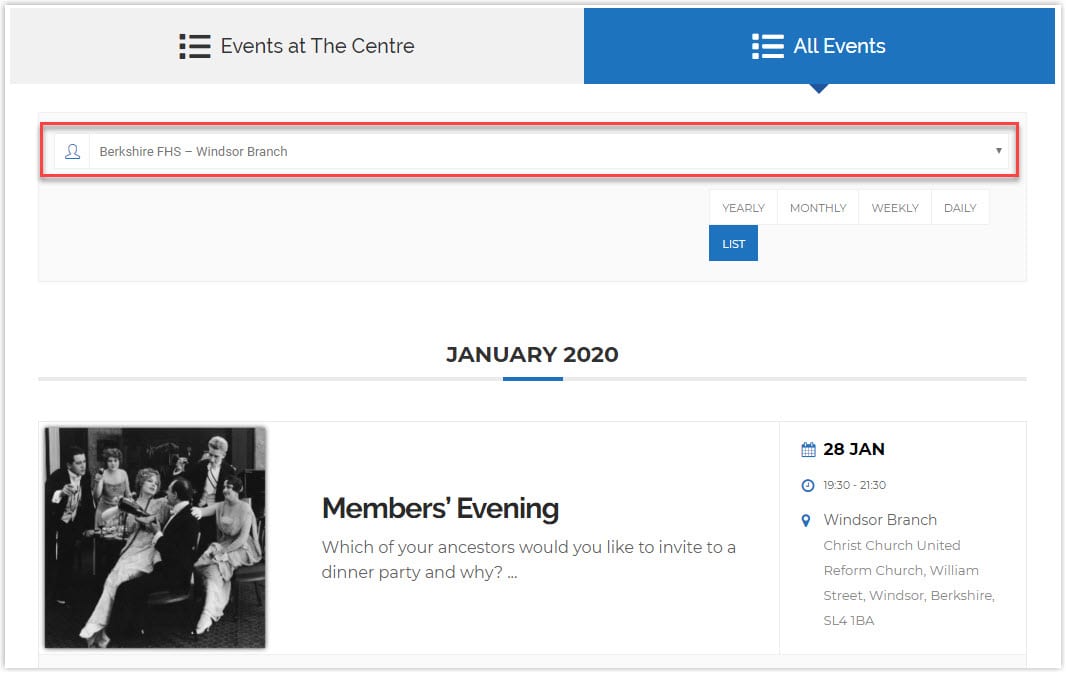 You asked for quicker ways to find the events organised by your Branch and in response, we have introduced two new filters.
All Events Listing
The all-events listing, under the What's On menu, now has a filter to enable you to select the Branch (see screenshot above.) Set that and the All Events display will show all upcoming events for that branch only.
Branch Page
Previously, the Branch Page (About us > Our Locations > Branch) showed a maximum of 3 upcoming events. Now it has a filter that will allow you to display all Branch events or select a particular month (see screenshot below.)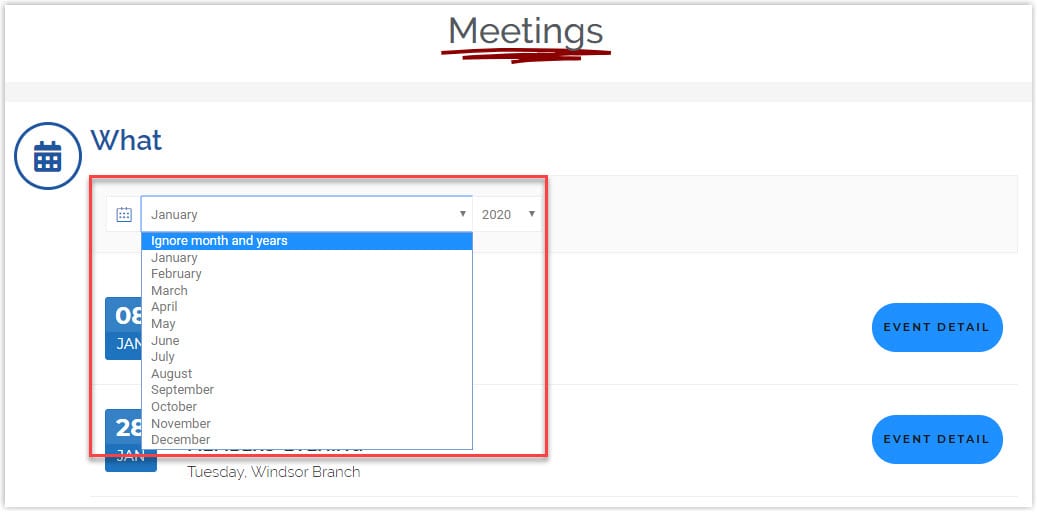 With these two new filters, you should find it much easier to home in on the events that have been organised by a branch.