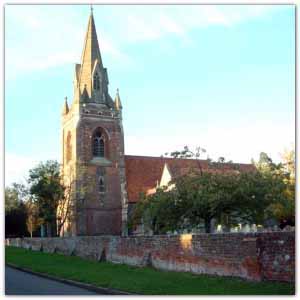 Tilehurst – a History
Now a residential suburb, was Tilehurst ever a village as such?  Mike Cooper – who's written Reading Libraries' booklet on Tilehurst – looks at the history of the place and its community and how change has affected the area from the break-up of Reading Abbey lands, through the industries which took advantage of its natural assets down to trolleybuses and council housing.
This is the first of three talks in the Around Reading Talks Series. The other talks take place on 8th February and 7th March. You may book tickets for individual events or for all three talks in the series for a reduced price.  
After the talk, tea/coffee and cake will be available (included in the price). Pre-booking is preferred, but you can pay on the door, if there are spaces available.  
Image: St Michael's Church Tilehurst, Creative Commons Attribution-Sharealike 2.0 (cropped).
To book, scroll down.
Speaker
Mike Cooper

Mike has had a lifelong interest in history, especially military and local history. Following a history degree at the University of Reading he worked as a librarian, with both the University and Reading Library. In addition to work on librarianship, he has had three books on the history of Reading published. Mike works for Reading Borough Council, and lives in Tilehurst with his wife and Moggy the Cat.