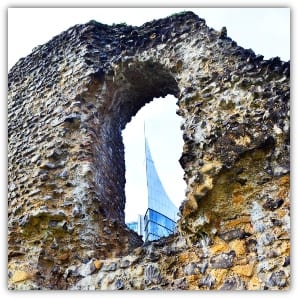 Reading Abbey
Discover the impact of Reading Abbey on the town of Reading, both in its heyday as a royal Abbey and as one of the ten leading monasteries in the country. Hear about the impact of the dissolution and its subsequent use as a royal palace, the destruction during the Civil War, and the subsequent re-development of the Abbey Quarter and preservation of the Abbey Ruins up to the present day.  
This is the first in a series of five talks on the theme of "Institutions". The other talks take place on: 24th October, 9th November, 21st November and 5th December. You may purchase tickets for individual events or for all five talks in the series for the reduced price of four.
The ticket price includes tea/coffee and cake after the talk. Advance booking is recommended but you can pay on the door (subject to availability). 
Speakers
John Painter

John Painter

John Painter has been actively involved with the Friends of Reading Abbey from 2011, and secretary since 2013. Throughout, he has been an active supporter of the efforts to consolidate the Abbey Ruins and get them re-opened to the public in plenty of time for 2021, the 900th anniversary of the Abbey's foundation. He is the joint editor, with Dr Peter Durrant, of "Reading Abbey and the Abbey Quarter" (Two Rivers Press, 2018).