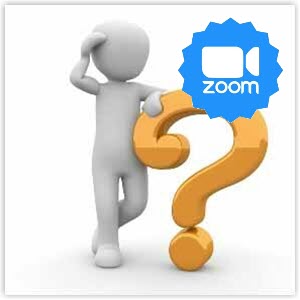 Online Family History Advice Clinic
Are you just getting started in family history and wanting guidance as to how to proceed? Or are you stuck at a particular "brick wall" and need some help?
These popular family history advice sessions are online, using Zoom* – so you can book a session wherever you live in the world. Sessions are 1:1, free of cost and are available to members and non-members alike. 
You'll receive help from our experienced research assistants. We'll provide whatever help and suggestions that we can within the time frame and book a follow-on session with you if needed. Four, 25-minute, 1:1 slots are provided, starting at 14.00, 14.30, 15.05, and 15.35.  To check availability and book, please scroll down to the Book Event section.
Pre-booking is required because full joining instructions will be emailed to attendees in advance. You will also be asked to confirm the advice you are seeking, so that we can make the session as useful as possible for you. Bookings close one week before the event.
*To take part in an advice slot you will need a computer device with speakers, webcam and microphone with internet access. First-time Zoom users will be prompted to download a small application. Technical help is available, please contact bo*****@be******.uk (click obscured email address to reveal full address)