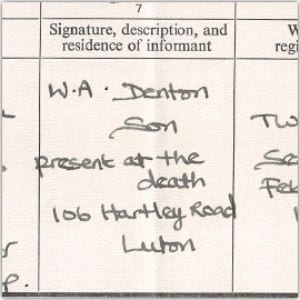 Finding Living Relatives – cancelled
How do heirhunters work? Looking at recent records, web sites and social media to find living relatives.
Speaker
Gillian Stevens

Gillian Stevens

A veteran family historian, Gillian has worked closely with the Federation of Family History Societies, Findmypast and The National Archives enabling her to build an impressive experience of archives and their accessibility. She is an experienced tutor of beginner family history courses and also runs workshops for more experienced researchers on family history websites and wills and probate, to name but a few.

Gillian has a degree in Business Studies and a City and Guilds Certificate in Further Education teaching. She has served regular five year terms as a trustee of Berkshire Family History Society since 2007 and chairs the society's Computer Branch. She also facilitates discussion in an informal monthly natter group and helps researchers who require more technical assistance with their family history research as part of a 'Tuesday evening team'.