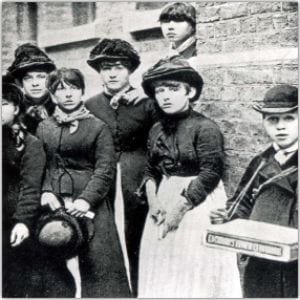 Annie Besant and the Match Girls Strike
The female workers of the Bryant and May factory became part of East End social history in 1888 when their unprecedented action was literally the match that lit the fires of the whole trade union movement.
Visitors are welcome at all Windsor meetings and events. When you come along as a visitor, you are invited to donate £3 — as a small contribution towards the costs incurred by the Society in staging meetings. Or you may wish to join the society on the night instead.
Speakers
Jef Page

President of Ilford Historical Society

National Gallery employee for nearly 25 years.