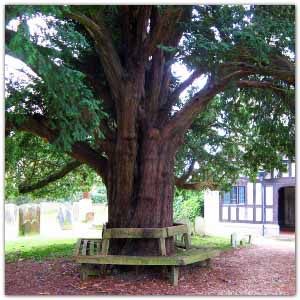 A stroll through Berkshire's Graveyards
Berkshire's churchyards are full of stories. About the individuals who are buried there, the communities in which they lived and the prevailing burial customs and superstitions. They reveal local industry and commerce and the impact of events – both local and national. And of course they tell us of past pandemics and other causes of death.
This online talk explores some of those stories and showcases some of the outstanding architecture of Berkshire's funerary monuments – both in its burial grounds and also inside its churches.
Pre-booking for this talk is required because places are limited. Full joining instructions will be emailed to attendees in advance. Bookings close one day before the event.
This is the final talk of five in the Spring Potpourri of Social History Talks Series. Book all five talks in one multi-ticket for the discounted price of four.
To join this talk, you will need a computer device with speakers. Ideally, also a webcam and microphone. You also need to be able to access the internet from it. First-time users of Zoom, will be asked to download a small piece of software, which will be sent in advance. Technical help is available, please contact
To book – scroll down.
Speaker
Catherine Sampson MSc

Catherine Sampson MSc

Catherine is a veteran family historian. Her own family history research is mainly concentrated in East Anglia and the North-East.

Catherine read Prehistory and Archaeology at the University of Sheffield in the 1980s, and more recently gained a distinction in a Masters in English Local History at Oxford University. She is a keen social historian, specialising in the Early Modern period and chairs Berkshire Family History Society and also Project Purley, Purley's local history society. She has published several histories of her own family and in 2010 edited "Purley in Old Images".