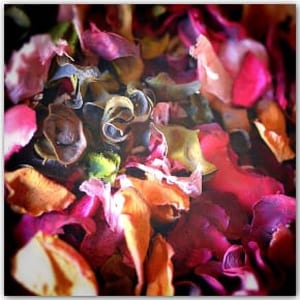 A Potpourri of Social History Talks – Summer Series
This all series ticket covers all five talks in the summer "Potpourri of Social History" talks series, for the discounted price of four. You may also book each talk individually – see each separate event page. All five talks are on Thursdays, three at 2pm, two at 7.30pm.  All last about an hour with time for questions and discussion afterwards.
Thursday 15th July 7.30-8.45pm: Sculls, skiffs and steamers: the history of Salter's Steamers with Dr Simon Wenham
Pleasure boating became very popular along the Thames during the nineteenth century. Salter's Steamers (founded in Oxford in 1858) did more to popularise it on the non-tidal river than any other Thames business. This talk traces the development of the firm. How it grew from a leading racing-boat constructor in Wandsworth to become one of the largest inland boat-builders and passenger boat operators in the country. It also describes many of the famous names associated with the business, including Lewis Carroll, William Morris and T. E. Lawrence.
Thursday 29th July 2-3.15pm: A Disappearing Landscape: the heathlands of the Berkshire borders with Dr Alan Crosby
Back in the early 1720s, Daniel Defoe found Bagshot Heath terrifying. There were then over 100,000 acres of barren sandy waste, sprawling across three counties and touching the edges of Egham and Wokingham, Farnham and Woking. Today, only fragments of this hauntingly beautiful landscape remain. Whole towns have grown up where a few cottages were three centuries ago – Bracknell, Bagshot, Camberley, Aldershot, Farnborough. Whilst forests have covered tracts of the wastes. Chopped up by railways and motorways, bombarded with artillery, seized for leafy estate, the heathlands fell victim to developers.  This is their story – and the story of the people who lived there.
Thursday 12th August 7.30-8.45pm: The Battle of Maiwand with Dan Allen
The impressive cast iron statue of a lion in Forbury Gardens, Reading has become one of the most iconic images of Reading. Built by George Blackall Simonds and unveiled in 1886, it commemorates those who died in the Battle of Maiwand. Yet few of us probably know much about the Battle and its tragic association with Berkshire. In this talk, Dan Allen, of the Victorian Military Society, tells us about the events which led to the conflict, the battle itself and its local connections.
Thursday 26th August 2-3.15pm: Reading Volunteers in the Spanish Civil War, 1936-39 with Mike Cooper
Reading has one of the country's best regarded memorials to volunteers who served in the International Brigades, fighting in the Spanish Civil War, 1936-39. In this talk, Mike Cooper, will look at the background to the memorial, the war, and what are now believed to be over 15 men and women with a Reading connection who served in Spain. 
Thursday 9th September 2-3.15pm: Berkshire and the Industrial Revolution with Richard Marks
The Industrial Revolution, with images of cotton mills and smoke belching factories in the Midlands and the north of England, is familiar to everyone. But how was Berkshire impacted by the industrialisation of Britain in the 18th and 19th Centuries? In this talk, we will look at how a rural county was impacted by industrialisation both elsewhere and within Berkshire itself. We will examine how traditional Berkshire industries were affected, how new ones sprang up and developed over the period and what impact the railways had on Berkshire industry.
Zoom Talk Requirements
To join these talks, you will need a computer device with speakers. Ideally, also a webcam and microphone. You also need to be able to access the internet from it. First-time users of Zoom, will be asked to download a small piece of software, which will be sent in advance. Technical help is available, please contact  
How to Book
Pre-booking for this talk series is required because places are limited. Full joining instructions will be emailed to attendees in advance. Bookings close one day before the first event.
Book all five talks in one multi-ticket for the discounted price of four.
To book – scroll down.
The Non-members ticket sales has ended!
The Members ticket sales has ended!
Speakers
Dan Allen

Dan Allen is a retired pensions consultant who has been interested in Victorian military history since he was a teenager.
His first piece of military research came about when he wondered who was the "Lord Napier" after whom his local pub was named? Clearly, he was a soldier since his picture on the sign showed him in a red coat. Some weeks later he had a working knowledge of the life of Field Marshal Lord Napier, the Abyssinian War of 1868 and a fascination for Victorian military history that has never left him.

He is Treasurer of the Victorian Military Society, has contributed a number of articles to the Society's journal on various military and naval topics and also gives talks on behalf of the Society. He recently edited the Boer War diary of a private in the Northamptonshire Regiment for publication.

Dr Alan Crosby

Local and Family Historian & Tutor

Alan Crosby is one of Britain's best-known local and family historians. Since 2001 he has been editor of The Local Historian, the leading national journal. He has contributed to every issue of the BBC Who Do You Think You Are? Magazine since its launch in October 2007 (176 issues at the time of writing), has published over 40 books and numerous articles on social, landscape, cultural and family history, and has taught many continuing education courses for universities including Oxford, Cambridge, Liverpool and Lancaster. He was born and grew up in Woking, and though now lives in Lancashire he pays frequent visits to Surrey … and always fills up with petrol at Sainsbury's at Bracknell on his return journeys!

Dr Simon Wenham

Dr Simon Wenham

Dr Simon Wenham is a member of the part-time tutor panel of Oxford University's Continuing Education Department where he teaches courses on the Victorian period. His doctoral research at the University of Oxford was on the history of Salter Bros Ltd, which led to his book Pleasure Boating on the Thames: a History of Salter Bros 1858 – Present Day (published in 2014 and updated in 2017). He is also the author of Hobbs of Henley: a History (published in 2020).

Simon is a regular speaker on historical topics and has also written a range of academic and popular-level articles. He is a regular contributor to Radio Oxford and has done interviews for a number of television documentaries (shown on Channel 4, Channel 5 and TBN), as well as providing advice for books and programmes on a variety of subjects.

His current research interests include the social history of Victorian Britain, the river Thames, the city of Oxford and the development of leisure.

Mike Cooper

Mike Cooper

Mike has had a lifelong interest in history, especially military and local history. Following a history degree at the University of Reading he worked as a librarian, with both the University and Reading Library. In addition to work on librarianship, he has had three books on the history of Reading published. Mike works for Reading Borough Council, and lives in Tilehurst with his wife and Moggy the Cat.

Richard Marks

Richard Marks

Richard Marks is a published historian based in Berkshire who specialises in military, industrial and railway history. His current areas of research are the aircraft and systems of the RAF, industrial development in the Victorian period, and the development of the railway and canal systems in Britain in the mid to late 19th Century. Richard is also currently researching a PhD in industrial history.