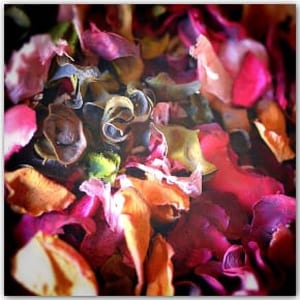 A Potpourri of Social History Talks – Spring Series
This all series ticket covers all five talks in the spring "Potpourri of Social History" talks series, for the discounted price of four. You may also book each talk individually – see each separate event page. Four of the talks are on Thursdays at 2pm, one is on a Saturday at 3pm. All talks last about an hour with time for questions and discussion afterwards.
Thursday 8th April 2-3.15pm: The Kitchen Garden of Caversham Court with Dr John Evans 
The talk will look at how kitchen gardens have evolved over time from early monastic plots to the grand walled gardens of the Victorian era. Using the walled gardens at Caversham Court, in Caversham, as an example, it also follows how many have survived the passage of time to become allotments.  Valued plots which provide a source of folklore, amusing techniques, fine food and friendship.
Thursday 22nd April 2-3.15pm: Prospect Park Mansion House, Reading with Katie Amos
Discover the history of one of Tilehurst's most iconic landmarks and the families associated with it. These include many of Reading's more important families such as the Childs, Kendricks and Liebenroods. Katie Amos shares the extensive research, stories and rich history which resulted in her book The Mansion House: Its history and its Occupants.
Saturday 8th May 3-4.15pm: Jane Austen's School Days in Reading with Joy Pibworth
This quarter, in celebration of the 900th anniversary of the founding of Reading Abbey by Henry I, we have two talks focusing on aspects of the Abbey. The first features the Abbey Gateway, home to the Ladies Boarding School which Jane Austen attended from 1785-6. With the help of contemporary sources we shall look at the buildings, daily routines, the teachers and the local environment Jane would have become familiar with (and possibly even muse on the echoes in her writing).
Thursday 20th May 2-3.15pm: The Abbey & the Castle – Reading in the Middle Ages with Mike Cooper
A lot has been said and written about Reading Abbey, but what can looking at the Abbey tell us about Reading during the 400 years it was active?  In the second of our 900th anniversary talks, Mike Cooper will look at the relationship between the Abbey and the town, and will also explore the evidence for a castle at Reading.
Thursday 3rd June 2-3.15pm: A Stroll through Berkshire's Graveyards with Catherine Sampson
Berkshire's churchyards are full of stories. About the individuals who are buried there, the communities in which they lived and the prevailing burial customs and superstitions. They reveal local industry and commerce, the impact of events – both local and national, and of course pandemics and other causes of death. This talk explores some of those stories and showcases some of the outstanding architecture of Berkshire's funerary monuments – both in its burial grounds and also inside its churches.
Zoom Talk Requirements
To join these talks, you will need a computer device with speakers. Ideally, also a webcam and microphone. You also need to be able to access the internet from it. First-time users of Zoom, will be asked to download a small piece of software, which will be sent in advance. Technical help is available, please contact  
How to Book
Pre-booking for this talk series is required because places are limited. Full joining instructions will be emailed to attendees in advance. Bookings close one day before the first event.
Book all five talks in one multi-ticket for the discounted price of four.
To book – scroll down.
The Non-members ticket sales has ended!
The Members ticket sales has ended!
Speakers
Catherine Sampson MSc

Catherine Sampson MSc

Catherine is a veteran family historian. Her own family history research is mainly concentrated in East Anglia and the North-East.

Catherine read Prehistory and Archaeology at the University of Sheffield in the 1980s, and more recently gained a distinction in a Masters in English Local History at Oxford University. She is a keen social historian, specialising in the Early Modern period and chairs Berkshire Family History Society and also Project Purley, Purley's local history society. She has published several histories of her own family and in 2010 edited "Purley in Old Images".

Dr John Evans

Dr John Evans

Hailing from mid-Wales, John spent his working life in agriculture advising farmers on plant diseases and their control, and more recently, working for Government in Westminster on farming policy and running their agricultural laboratories. He has been a volunteer at Caversham Court Gardens for the last six years having moved to Caversham from South Wales where he was active in Britain in Bloom. He has a great interest in the history of the gardens and of the families who lived in the houses there.

Joy Pibworth

Joy Pibworth

Joy has always been fascinated by history and is particularly interested in the history of the towns and villages of the former North Berkshire (now the Vale of the White Horse) and the history of Reading pre 1837. She is a long-standing member of several local history societies. Joy has been a Janeite (Jane Austen fan) since her school days and is particularly interested in the life and times of Jane and her immediate family.

Katie Amos

Local Studies Lead, Reading Central Libraries

Katie has been working at Reading Library for around 30 years, mostly in the Local Studies Department, where she is now Local Studies Lead. Through her work here, she has developed an interest in family history, and has been researching her own tree for the last 18 odd years. This led to her first book on her Timms family, and her second book came about from a customer request and is on the history of the Mansion House in Prospect Park. When not researching she loves contemporary English folk music, reading and also works for the Hexagon theatre as part of their front of house team.

Mike Cooper

Mike Cooper

Mike has had a lifelong interest in history, especially military and local history. Following a history degree at the University of Reading he worked as a librarian, with both the University and Reading Library. In addition to work on librarianship, he has had three books on the history of Reading published. Mike works for Reading Borough Council, and lives in Tilehurst with his wife and Moggy the Cat.