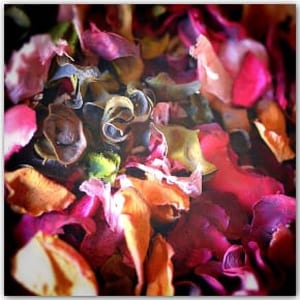 A Potpourri of Social History Talks – Autumn Series
This all series ticket covers all three in the Autumn "Potpourri of Social History" talks series, for the discounted price of £12.50 (members £10.00). You may also book each talk individually – see each separate event page. All three talks are on Thursdays at 2pm and last about an hour. Afterwards there will be time for questions and discussion. This is an online talks series using Zoom. 
Thursday 27 October "A Brief History of Reading Gaol" 2 – 3.15pm with Mark Stevens
County Archivist Mark Stevens will explore the history of one of Reading's most iconic Victorian buildings – Reading Prison – from the Georgian period until its first closure in 1920. Find out about the separate system of 'hard labour, hard board and hard fare' that characterised the Victorian regime; before hearing about Oscar Wilde, some of the prison's executions and Reading's little-known role in the Easter Rising.
Thursday 24 November "Huntley and Palmers" 2 – 3.15pm with Richard Marks
Huntley and Palmers were not only one of Reading's major employers but an institution within the town and a global brand familiar to many tables across the world. In this talk, find out how the company began, and why it grew to the huge corporation it became. Huntley and Palmer were a prime user of railways and used the great Reading's position as a transport hub to export its products across the globe, find out how in this talk. Our speaker, Richard Marks, will also explore what it was like to work for the company across the decades. A must for anyone whose ancestors worked in this iconic institution.
Thursday 15 December "The Murder of Alfred Oliver" 2 – 3.15pm with David Downs
The murder of Reading tobacconist Alfred Oliver, in Cross Street in 1929, remains unsolved to this day. Several witnesses saw a man near the shop at the time of the murder and later identified him as Philip Yale Drew, an American-born actor performing at Reading's County Theatre. The ensuing Coroner's Inquest, at which Drew was subjected to intensive questioning, divided opinion and attracted considerable crowds and controversy. Find out more in this fascinating talk by David Downs.
Zoom Talk Requirements
To join these talks, you will need a computer device with speakers. Ideally, also a webcam and microphone. You also need to be able to access the internet from it. First-time users of Zoom, will need to download a small piece of software – included in the link. 
How to Book
Pre-booking is required because places are limited. Full joining instructions will be emailed to attendees in advance. Bookings close one day before the first event.
To book – scroll down.
Speakers
David Downs

David is probably best known locally as the club historian for Reading Football Club. He has published several books on the club's history and is a regular contributor to newspapers, magazines, and local radio and television on the subject.

His interest in history goes much wider however, and his interest in the story of the murder of Alfred Oliver developed from boyhood due to a personal family connection to Alfred and his wife.

Mark Stevens

County Archivist for Berkshire

Mark is Berkshire's county archivist.

He grew up in Maidenhead and has a lifelong love of history in the Royal County. He is particularly interested in historic mental health care and the people who received it and is the author of two related books: "Broadmoor Revealed" and "Life in the Victorian Asylum".

Mark was elected as vice-president of the Berkshire Family History Society in 2016.

Richard Marks

Richard is a published historian based in Berkshire who specialises in industrial, military, and railway history and also the history of science. His current areas of research are industrial development in the Victorian period, the development of the railway and canal systems in Britain in the mid to late 19th Century and the history of British Rail. Richard's book about British Rail Engineering is due to be published by Pen and Sword early in 2024. He is currently researching a PhD in economic history and a new book about the Wantage Tramway Company.