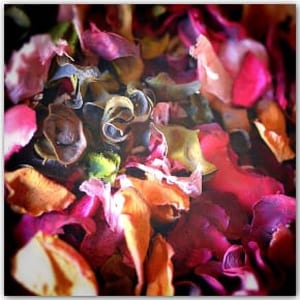 A Potpourri of Social History Talks – Autumn Series
This all series ticket covers all five talks in the autumn "Potpourri of Social History" talks series, for the discounted price of four. You may also book each talk individually – see each separate event page. Four of the talks are on Thursday afternoons at 2pm, one on a Saturday at 12 noon. All last about an hour with time for questions and discussion afterwards.
Thursday 7th October 2-3.15pm: Smelly Alley, Reading with Kevin Little
Fish mongering & other stories. "Smelly Alley", more properly Union Street, is a narrow pedestrian street linking Friar Street and Broad Street. It's famous in Reading as one the few locations where you could until recently experience a more 'characterful' shopping experience. From the 1930s until relatively recently, Kevin and his father before him, ran Frosts the fishmongers there. This talk is packed with anecdotes about life in the Alley, including how it got its name, and the story of the oldest shop in Reading.
Thursday 21st October 2-3.15pm: Fairmile Hospital, Berkshire's county asylum with Mark Stevens
One hundred and seventy six years ago, public mental health care was invented. Acts of Parliament from 1845 resulted in 'lunatic asylums' being built in every county in England and Wales. Berkshire's own asylum opened in 1870 and became known as the Fair Mile Hospital. Situated near the River Thames, and close to the village of Cholsey, this institution dispensed care to generations of local people and appears in many of our family trees. Discover its history in this fascinating talk by Mark Stevens.
Thursday 4th November 2-3.15pm: Wilts and Berks Canal with Martin Buckland
The Wilts & Berks Canal opened in 1810 and links the Kennet and Avon Canal at Semington near Melksham, to the River Thames at Abingdon. It had a chequered career until its legal closure in 1914, its demise hastened by the collapse of Stanley Aqueduct in 1901. In 1977, restoration of the canal began in a few places but in 2004 full restoration of the entire 62 miles was decided upon. This talk looks at the historical, restoration progress and future proposals for this major East to West canal link.
Thursday 18th November 2-3.15pm: The Duke of Wellington: A life of service with Brigadier Michael Aris DL & Richard Bennett DL
Stratfield Saye House may sit just over the border in Hampshire, but its importance is felt across Berkshire. We are delighted to welcome two of Berkshire's Deputy Lieutenants as our speakers for this talk, both are volunteer guides at Stratfield Saye House. Their talk captures the life of Stratfield Saye's most famous resident, the Duke of Wellington, from his birth in 1769 to his state funeral in 1852. Inevitably, the story includes conflict in India, the Peninsula War and of course Waterloo. We will follow his political life, his varied appointments and his fondness for women. Finally, we will hear Queen Victoria's reflections on the Great Duke in her diary. 
Saturday 4th December 12 noon – 1.15pm: The history of Greyfriars Church, Reading with Malcolm Summers
Greyfriars Church, in Reading, started life as part of a larger Franciscan friary church, within a complex of other buildings – a chapter house, cloister, dormitory and others. When the friary was closed down under Henry VIII, the nave survived. After half a century as Reading's town hall, it was used as a poor house, barracks in the civil war, and a prison. There was even a pub attached to it, where the south transept is now. In 1863, it re-opened as a parish church, restored and enlarged. This well-illustrated talk covers its rich and varied history from the arrival of the first friars in the town, to the present day redevelopment of the site.
Zoom Talk Requirements
To join these talks, you will need a computer device with speakers. Ideally, also a webcam and microphone. You also need to be able to access the internet from it. First-time users of Zoom, will be asked to download a small piece of software, which will be sent in advance. Technical help is available, please contact  
How to Book
Pre-booking is required because places are limited. Full joining instructions will be emailed to attendees in advance. Bookings close one day before the first event.
To book – scroll down.
Speakers
Brigadier Michael Aris CBE DL

Deputy Lieutenant for the Royal County of Berkshire

Michael was commissioned from The Royal Military Academy Sandhurst into The Royal Lincolnshire Regiment in 1955 and joined his Regiment on active service in Malaya. During his subsequent career, spanning 35 years, he returned to Sandhurst as a senior instructor and then commanded a Battalion in Germany, Northern Ireland and Cyprus. He then returned to teach at the Staff College in Camberley.

Michael was then tasked to establish a new operational Brigade in North Yorkshire for which he was awarded the CBE. His final appointment was as Director of all Reserve Forces in the UK.

After retirement he worked for Waitrose and the Princes Trust. He established the Berkshire branch of the ABF (now the Soldiers Charity) in 1994 and was appointed a Deputy Lieutenant for Berkshire in 2005.

Kevin Little

Kevin Little

Kevin was a fishmonger in Reading town centre for 54 years, so he knows not only about the fish trade, but running a small business as well. His business was called The Smelly Alley Fish Company. He enjoyed interaction with customers and colleagues in the surrounding small businesses, less his dealings with health inspectors and the like. His long period in Reading – he was born in Reading during the great freeze of 1947 – has given him many years of insight into Reading's recent history.

Malcolm Summers

Malcolm Summers

Malcolm Summers is a retired maths teacher and Deputy Head. Originally from Birmingham, he has lived in Reading for forty years, and is married with two grown up children. He wrote "History of Greyfriars Church, Reading" in 2013, and "Reading's Grey Friars" in 2020. The latter book describes the Franciscan friary from 1233 to 1538, while the former book tells the story of the friary's sole visible remains. In 2019, Two Rivers Press published his book "Signs of the Times: Reading's Memorials". Malcolm has also written two biographies: "Henry George Willink" (after whom the school in Burghfield Common is named) and "Nicolas Appert", the French inventor of the process of preserving food by canning (and who is also his wife's great great great great grandfather). He is researching and writing a biography of Thomas Noon Talfourd.

Malcolm has been a member of Greyfriars Church since 1981, and is currently its PCC secretary. He is also the treasurer of the History of Reading Society and of Kisiizi Partners, a UK Charity that supports a Hospital and community in south west Uganda.

Mark Stevens

County Archivist for Berkshire

Mark is Berkshire's county archivist.

He grew up in Maidenhead and has a lifelong love of history in the Royal County. He is particularly interested in historic mental health care and the people who received it and is the author of two related books: "Broadmoor Revealed" and "Life in the Victorian Asylum".

Mark was elected as vice-president of the Berkshire Family History Society in 2016.

Martin Buckland

Martin Buckland

Martin Buckland has been interested in Industrial Archaeology from the age of 4 when watching Great Western trains with his Dad at Iver, where he was born.

Nearly seven decades later he is involved with the Great Western Society at Didcot Railway Centre and with the restoration of the Wilts & Berks and other canals.

He gives talks at Abingdon Museum to primary school children about what it was like to live on a working narrow boat and leads walks along the historic and proposed routes of the Wilts & Berks Canal and another covering the rivers of Abingdon.

Richard Bennett DL

Deputy Lieutenant for the Royal County of Berkshire

Richard started with the idea of being a teacher but after a brief spell in the security industry became an accountant working for Whitbread Brewery. After the Monopolies Commission took its axe to the brewing industry, he worked for British Rail InterCity for 7 years. Post privatisation he joined the MOD as the Chief Accountant in a number of its organisations including; Naval Support Command, Defence Logistics and finally RAF Air Command, where his last 4 years were as the Head of Civilian Human Resources, which was great fun… apart from having to close several UK RAF Stations.

He finally got his Tri Service "badge" in 2015, when he led a team which erected a memorial to Reading's only VC winner, and the Berkshire Yeomanry. As Chair of Reading Civic Society, he engages with Reading Council, and developers, on their "mad ideas" which change the face of Reading. He was appointed a Deputy Lieutenant in 2018.