I am a descendant of a convict, Richard Chear (Cheer/Cheers), who was transported to New South Wales, Australia in 1790 on the Second Fleet. Richard is my 4 times great grandfather. 
Richard was one of eight children born to Edward Chear (1722-1767) and Mary Louisa Freudenberg.
Edward was the son of Thomas Chear (1687-1758) and Susan Walter who married in 1716. Edward was a yeoman who owned his own land in Abingdon, Berkshire.
Richard (the convict) and his siblings were all christened at St Helen's Church, Abingdon:
Mary (May 12th 1743 – April 1775)
Edward (April 11th 1745 – May 1767)
John (December 1747 – April 1st 1788) 
Ann (May 1750 -?)
Peter (December1756 -?)
Richard (August 1759 – February 21st 1827) in Sydney NSW Australia
James (August 1761 -?) 
Thomas (March 1763 -?)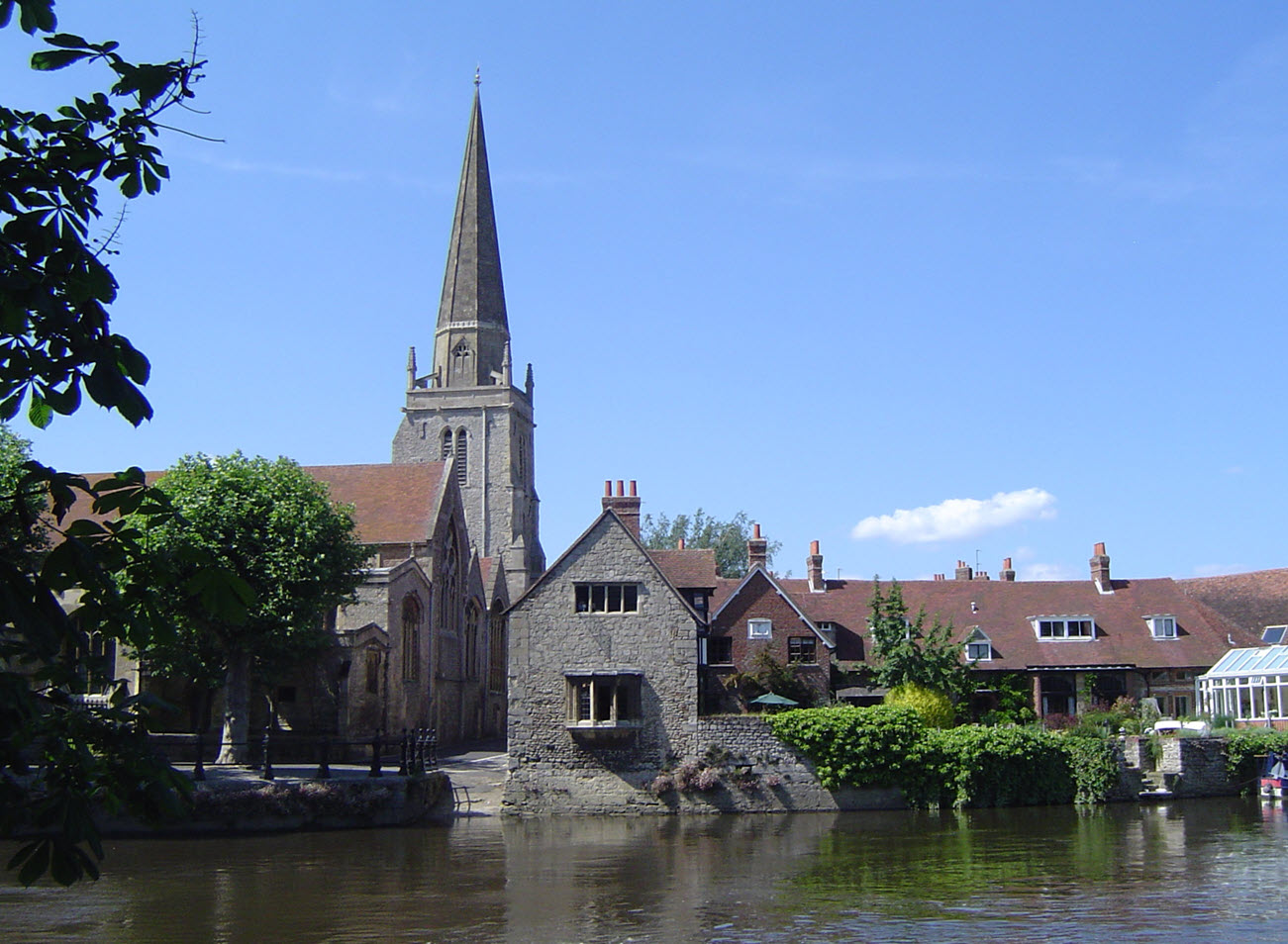 Richard Chear and his older brother, John, clashed with authorities on a violent suspicion of having, on October 22nd 1787, led away from Hampstead Norris in Berkshire to Walton-upon-Thames in Surrey, two horses, which apparently had been passed on to them to deliver to the market sale near London, as part of their normal duties.
The Salisbury and Winchester Journal of January 14th 1788 states
'One Clark, a noted horse-stealer of Gloucestershire, well known at Cheltenham and other places, is now in Kingston goal [sic], where, to save his own neck, he has made great discoveries of horses stolen, and accomplice connected with him. Several farmers are gone to Kingston to claim their horses. It is said Clark and his gang stole eight horses in one week from the neighbourhood of Tewkesbury and Cheltenham. Six of his gang have been apprehended, George Stock, Richard Cheer, John Cheer, John Gordon, John May, and Richard Holloway.' 
Richard and John were indicted at Surrey Assizes on March 26th 1788 –
'on a violent suspicion of leading away a horse/s each from Hampstead Norris in Berkshire to the sale yards in Walton-on-Thames in 1787, and were committed at the Kingston-on-Thames Assizes, with the owner of the sale yards to be hanged by the neck until they shall be dead'.
John Chear and George Stock were hanged on April 1st 1788 at Kennington Common (in Lambeth, London). John seems to have had some previous, as in 1766 he was tried and sentenced in Reading to death for riotously assembling in Steventon and threatening to break open and set fire to the house of James Stoner the elder, and for extorting 11. 9d from James Stoner the younger, along with a Daniel Ecland. John received a reprieve in 1767 and his sentence was changed to transportation.
Richards death sentence was commuted to transportation, and he was separated from his first wife, Mary Pratt and their daughter, Ann, (born September 25th 1785) from the time of his committal in December 7th 1787. Mary died in 1789. Ann married William Barrett on March 3rd 1805 in St Peters Drayton, Salisbury. They had a daughter, Mary Barrett, who was christened May 6th 1805.
Whilst Richard was serving his sentence ('for the term of his natural life') Governor Arthur  Phillip, in the New Colony at Port Jackson (Sydney) badly needed 'husbandmen' to help feed his convict population. Hence Richard was sent out on HMS Guardian with 24 other 'farmer' type transportees, none of whom were murderers.
The Admiralty had Lieutenant [later Captain] Edward Riou, R.N. command HMS Guardian, a 44 gun frigate that had been   converted for use as a store ship. Richard, being one of the 25 qualified transportees highly skilled in husbandry, was there to load and care for the various animals it procured at the Cape of Good Hope (Africa).
After loading stores and agricultural equipment, HMS Guardian set sail for Port Jackson from Spithead on September 12th 1789. She called at Santa Cruz for 4 days and shipped 2000 gallons of wine and on November 24th 1789, anchored at Table Bay where she loaded cattle, horses, pigs, poultry etc and resumed her voyage on December 11th 1789.
As the animals were consuming an excessive quantity of water, Captain Riou decided to replenish the supply by collecting ice from a large iceberg, some 1300 miles from the Cape in the Southern Indian Ocean on December 24th 1789.
Whilst endeavouring to harness water there was excessive damage done to HMS Guardian through a collision with the iceberg. Richard, along a few other members of the crew helped by pumping and bailing water, enabling the ship to make the nine week journey return to Cape of Good Hope. The cargo and transportees were transferred to one of the other ships, the 'Surprize' and the journey to Port Jackson continued.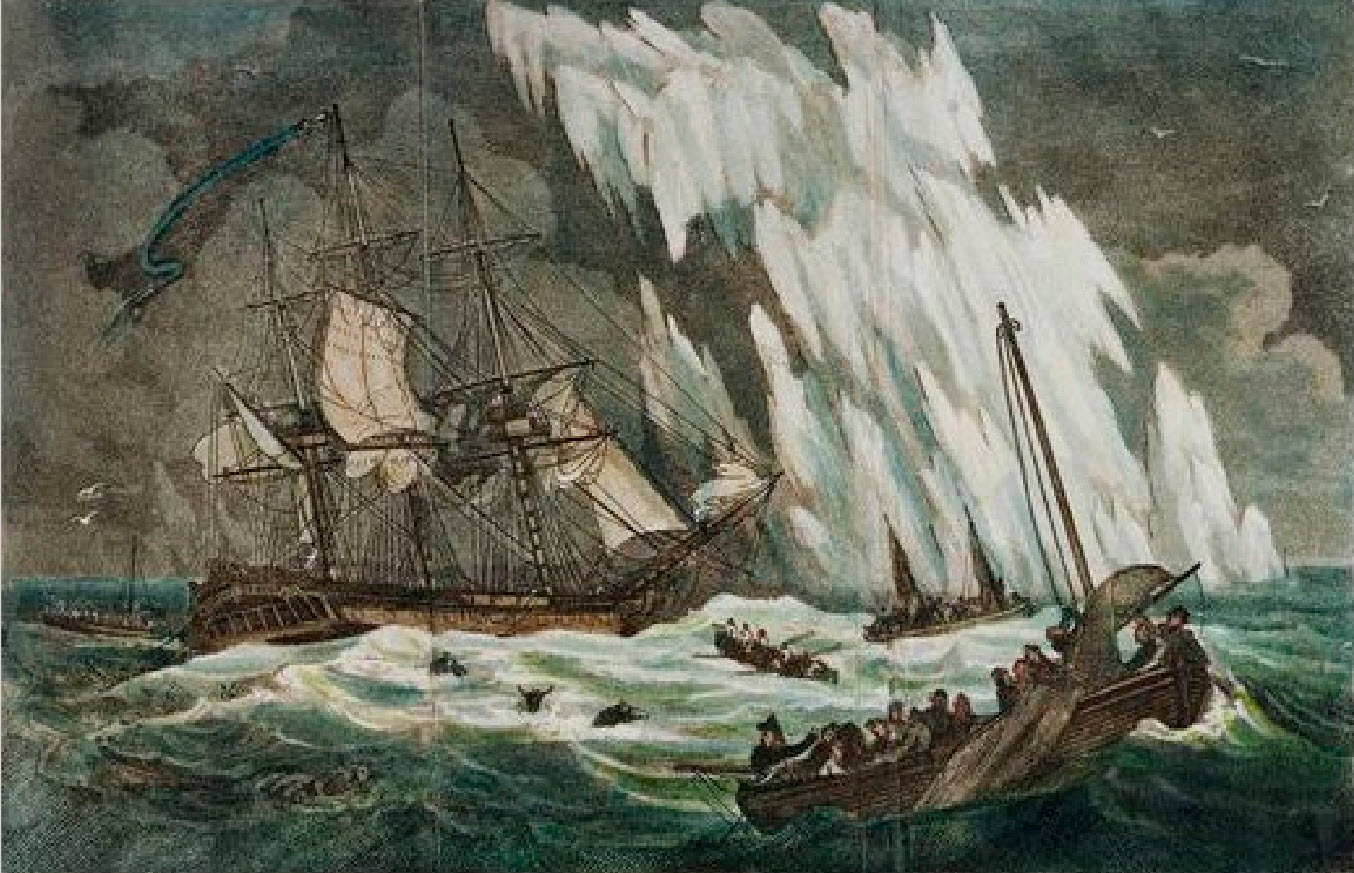 Upon arrival at Port Jackson on June 28th 1790, Richard was given his freedom (a Warrant of Emancipation)
'for his fortitude and fidelity to Captain Edward Riou R.N. in helping the few other physically capable and loyal members of the crew to pump and bail, in two hourly relays, day and night, under extremely difficult weather conditions.'
Richard and thirteen other 'transportee husbandmen' were given conditional pardons by Captain Riou and confirmation followed from the authorities in England to Governor Arthur Phillip. They were given the pardons on condition they did not return to England within the period of their respective sentences.
Richard was granted 30 acres of land at Kissing Point (Ryde, a suburb of Sydney), known as Cheers Farm at Eastern Farms and as further acknowledgement of his good character he was granted two town leases, where he established the first butchering business in the New Colony, running his animals on the area bounded by George, Pitt, Hunter and Bridge Streets, and watering them from the Tank Stream. His butcher shop was situated on the corner of George and Hunter Streets. His slaughterhouse was situated at the tip of Dawes Point, where the south pylon of Sydney Harbour Bridge now stands.
His other property was at the corner of George Street north and Essex Lane, where in 1798 he opened the 'Black Bull' hotel.
On January 1st 1810, the day Captain Macquarie took office as Governor of New South Wales, he officially signed various Crown Land Grants of land. The document read:
 'Unto Richard Cheers, his Heirs and Assigns to have and to hold forever, 100 acres of land lying and situated in the District of North Harbour bounded in the N.W. side by a N.E. line of 20 chains, commencing on Manly Beach 13 rods northly of the rocks, on the N.E. by the water of the sea and terminated by the rocks on the eastern side of a small sandy bay, on the S.E. side by a line S 20 Degrees W 41 chains, 50 links to the water of North Harbour and on the south and west sides by the said water to be known by the name of CHEERS FARM.' 
(In 1818 this land was sold to D'Arcy Wentworth).
At Manly's 150th anniversary in 1960, a cairn was unveiled at Fairy Bower  (Manly) in Richard Cheers' memory.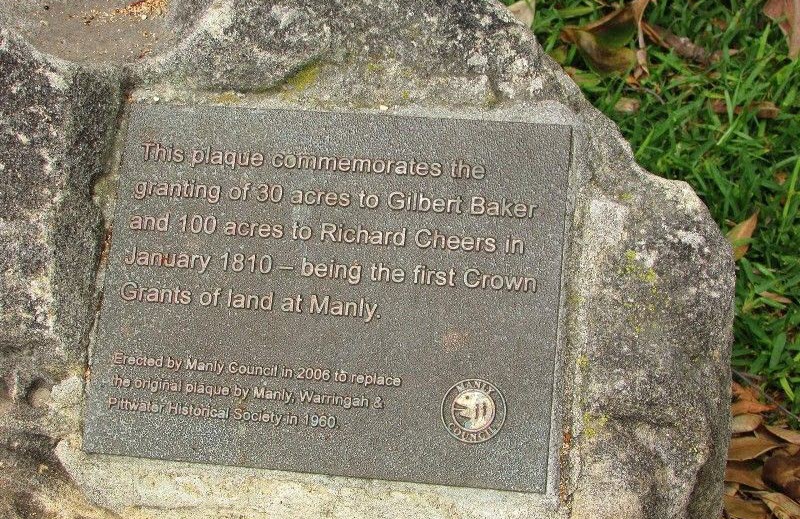 There exists a record confirming the marriage between Richard and Esther Weaver (aka Hester Vevars), on March 2nd 1795. Esther was a convict who arrived in NSW on July 9th 1791 aboard the 'Mary Ann'.  It is unknown as to what happened to Esther as there are no records of her death, etc. There were no children to this marriage.
Richard formed a partnership with Margaret Fogarty (another convict who arrived in NSW July 18th 1798 aboard the 'Britannia 2').  Margaret was born in Bristol in 1771. She died August 23rd 1810 in Sydney and is buried in Sydney Old Burial Grounds (under the current Town Hall Railway Station)
Richard and Margaret had the following children:
Richard Cheers, born May 4th 1802, Sydney, NSW
John Henry Cheers, born May 10th  1804 Sydney, NSW – crushed to death in 1940 on a whaling ship- buried on Woodlark Island, near New Guinea
Harriet F Cheers born December 11th 1806 Sydney, NSW
Five years after the death of Margaret Fogarty, Richard married Jane Ann Smith on October 16th 1815 in St Phillips Church, Sydney. 
Another convict, Jane Ann Smith arrived in 1814 on the 'Wanstead'. She was born in 1785 and died on March 2nd 1823. She was buried in Elizabeth Street Burial Grounds (on the site of the current Central Railway Station).
Richard and Jane had the following children:
Elizabeth Cheers (May 31st 1816 – December 13th 1883)
Mary Ann Cheers (March 8th 1818 – August 20th 1857)
James Cheers   (November 18th 1819 – October 9th 1894)
William Smith Cheers (October 7th 1821 – July 4th 1886)
Richard died February 21st 1827. He was buried in Devonshire Street Cemetery (now under Central Railway Station, Sydney).
I am a descendant of Richard and Margaret's son, John Henry Cheers (born 1804) and am extremely proud of my convict heritage. Hard work and dedication of the convicts have led to the success that our country enjoys today.