« Back to Index
Wasing is a small village and civil parish in West Berkshire, dominated by the 4,000-acre Wasing estate which spills over adjoining parishes.
Below: Gatehouse to Wasing Park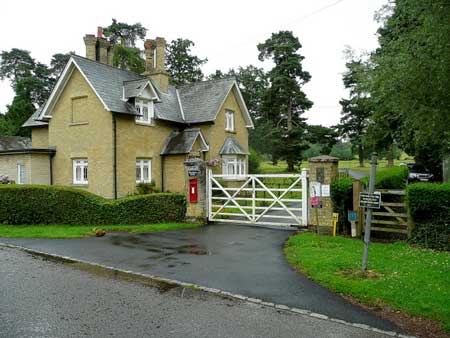 Size
690 acres (280 hectares)
Population
89 in 1851; 55 in 2001 (2011 n/a)
Hundred
Faircross
Poor Law union
Registration district
Newbury
Present-day local authority
West Berkshire
Grid reference
SU 57 64
Adjoining parishes in nineteenth century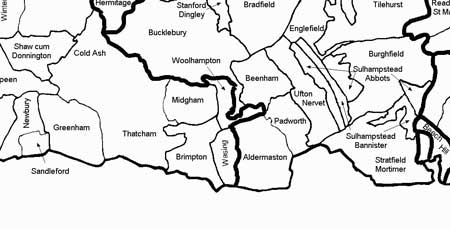 Genealogical resources
See Berks FHS Books for coverage of this parish in the society's range of CDs.
See also Berkshire Record Office holdings.
Published local history
Rosemary Leamon Greenham, Wasing and Woolhampton (Short Acre Graphics, 2005)
John Trigg The Mounts of Wasing (author, 2002)
John Trigg Village collection: more old tales of Woolhampton, Midgham, Brimpton and Wasing (author, 2000)
G Timmins Wasing: a village history (2008)
Links
Anglican church and parochial organisation
Wasing has been an ecclesiastical parish since at least the thirteenth century. The living is a rectory in the diocese of Oxford (Salisbury until 1836). Since 1976 the parish has been one of six in the benefice of Aldermaston and Woolhampton. The church of St Nicholas, which seats 80 people, is on the Wasing Estate.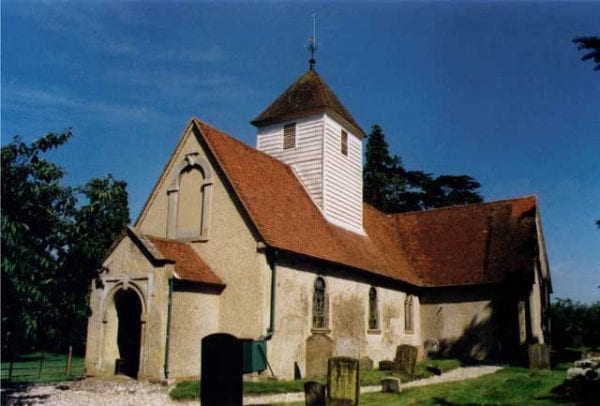 Other local history
In 1759 John Mount bought the 660-acre Wasing estate, which expanded vastly over the next 150 years. His descendants rose to prominence in political and military life, the first baronet (1824 – 1906) being Newbury's first MP. He was also the great-great-grandfather of David Cameron.
The eighteenth-century house, Wasing Place, was almost destroyed by fire in 1945. It was rebuilt in the late 1950s. Since the death of the second baronet Sir William Mount in 1993 and Lady Mount in 1994 the estate has been held in a family trust.
From 2004 to 2008 the Wasing Estate hosted the Glade festival. It now advertises itself as a function venue.
« Back to Index