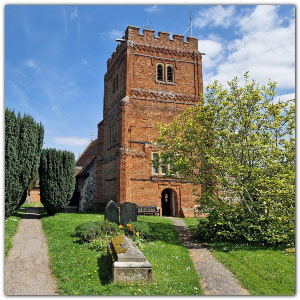 Shinfield St Mary Tour
Come and visit St Mary's Shinfield where churchwarden, Chris Young, will tell us about its history. He will also talk about some of the notable people linked to it.
Originating in 1069, there is a long and fascinating history. It was founded by Guillaume de Breteuille, one of William the Conqueror's great Marshalls. The church has changed and adapted with the times but retains many Norman features along with a new stained glass window that was installed to commemorate the Millennium.
The meeting place will be notified in the week running up to the walk. 
Numbers are limited, so pre-booking is required.
To book, scroll down.