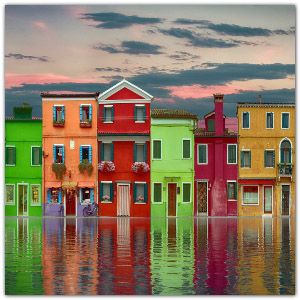 Houses & Estates Talks Series
This all series ticket covers all three talks in the "Houses & Estates" talks series, for the discounted price of £12.50 (members £10.00). You may also book each talk individually – see each separate event page. All three talks are on Thursdays at 2pm in The Centre for Heritage and Family History, Reading. They last about an hour with time for questions and discussion afterwards. Tea, coffee and cake after the talk is included in the price.
Thursday 13 July "The History of Coley House & the Coley Park Estate"
 with Katie Amos & Mike Cooper
Coley House, Reading, in its various iterations has a rich and varied history associated with it. The Tudor manor house was built during the reign of Queen Mary I by the staunchly Catholic Vachell family. Its Georgian replacement, once set in landscaped parkland, would be taken over by The Ministry of Agriculture, Fisheries and Food after the Second World. Find out more in this fascinating talk.
Thursday 10 August "Shaw House: Berkshire's Hidden Gem"
 with Sarah Sommerville
The Elizabethan mansion at Shaw has many fascinating stories to tell. Built from the profits of the cloth trade in 1581, it has since enjoyed visits from royalty, including Elizabeth I and Charles I, as well as being the setting for Civil War skirmishes and accommodation for soldiers during World Wars. Later, Shaw House became a school for local pupils. Now in the 21st century, following over £6 million of conservation and restoration, which revealed many secrets, the house is a visitor attraction and business and conference centre. 
Thursday 14 September "The History of Purley's River Estate"
 with Catherine Sampson
One of only two large inter-war plotland sites in Berkshire, Purley's River Estate has a significant history. It began life in 1935 as a holiday destination suitable for camping and caravanning in usually idyllic former parkland by the Thames. However, very soon many of the plots gained more permanent accommodation, particularly after war broke out in 1939. Entrepreneurship thrived, resulting in a multitude of private businesses and shops over the years, as did a strong community spirit. This talk is accompanied by lots of images of the estate and its people, including its famous range of adapted dwellings such as railway carriages and buses.
Please note that these are face-to-face talks.
Scroll down to book.
Speakers
Catherine Sampson MSc

Catherine is a veteran family historian. Her own family history research is mainly concentrated in East Anglia and the North-East.

She loves history across all periods, both the very early (she read Prehistory and Archaeology at the University of Sheffield in the 1980s) and the more modern. To increase her knowledge of the latter, she more recently went back to University (Oxford this time round) and completed first a Diploma and then a Masters in English Local History. She is a keen social historian and regularly gives talks across Berkshire and the surrounding counties.

Catherine is Chairman and Projects Coordinator for Berkshire Family History, and also chairs Project Purley, Purley's local history society. She has published several histories of her own family and in 2010 edited "Purley in Old Images".

Katie Amos

Local Studies Lead, Reading Central Libraries

Katie has been working at Reading Library for around 30 years, mostly in the Local Studies Department, where she is now Local Studies Lead. Through her work here, she has developed an interest in family history, and has been researching her own tree for the last 18 odd years. This led to her first book on her Timms family, and her second book came about from a customer request and is on the history of the Mansion House in Prospect Park. When not researching she loves contemporary English folk music, reading and also works for the Hexagon theatre as part of their front of house team.

Mike Cooper

Mike has had a lifelong interest in history, especially military and local history. Following a history degree at the University of Reading he worked as a librarian, with both the University and Reading Library. In addition to work on librarianship, he has had three books on the history of Reading published. Mike works for Reading Borough Council, and lives in Tilehurst with his wife and Moggy the Cat.

Sarah Sommerville

Visitor Services Officer at Shaw House

A passion for art and history lead me to complete a degree in Museum and Gallery Studies in 2014. Since then, I have continued to incorporate these interests into my work. Beginning my career at Highclere Castle (aka Downton Abbey) where I stayed for over 7 years, I have a wealth of experience in public opening and events at historic houses.

I began my role at Shaw House in 2019 and have since written the first guide book and introduced audio guides, as well as running the largest events including the Christmas Fair. I hope that my talks increase awareness of this fascinating historic house!