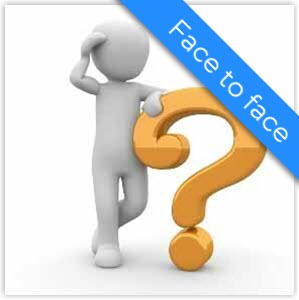 Face-to-Face Family History Advice Clinic
Just beginning your family history research and need some advice? Baffled by so many competing research websites? Banging your head against a brick wall? Or struggling with some other issues? In this one-to-one session, one of our seasoned advisors will help you make some progress.
To make the most of your session our advisors will carry out some preliminary research beforehand, and for that we need you provide us with some information please:
to tell us what you've done so far
describe the nature of the problem
attach copies of any key documents such as BMD certificates, research notes
if possible, provide a link to a family tree we can view (members – if your tree has been uploaded to YourTrees, that would be perfect) or at least attach a copy of a hand drawn tree of the immediate family of the people you're researching
After you've booked you'll be taken to a page where you can enter that information.  You can do it later but it's much better to prepare that material now and complete the form while you're at the keyboard and the topic is fresh in your mind.
Bookings close 7 days before the session to give us time to research your submission.  But every extra day helps, as we're manned solely by part-time volunteers so the earlier you book, the better.
These sessions are face-to-face.