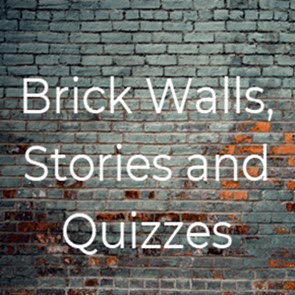 Brick Walls, Stories and Quizzes
If you need help with a 'brick wall' please bring your problem along to the meeting when other members will try and help with suggestions to hopefully solve the problem.  Members of the audience are welcome to bring along short stories regarding their journeys on finding out about their ancestors.  Also during the afternoon we will be having some table quizzes where members of the winning table will each receive a prize.
This talk is free to members of Berkshire Family History Society and we request a donation of £5 from non-members.
Branch library available to members to borrow books.  Refreshments available.  Car park outside the hall.