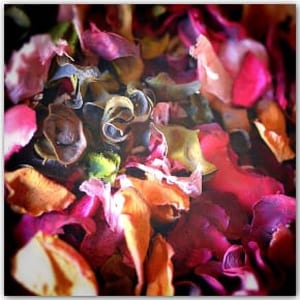 A Potpourri of Social History Talks – Winter Series
This all series ticket covers all three talks in the Winter "Potpourri of Social History" talks series, for the discounted price of £12.50 (members £10.00). You may also book each talk individually – see each separate event page. All three talks are on Thursdays at 2pm and last about an hour. Afterwards there will be time for questions and discussion. This is an online talks series using Zoom. 
Thursday 25 January "Women in World War Two" 2 – 3.15pm with Bill King
Often overlooked, discover how the talents of women were integrated into the British war effort on the Home Front, in industry and in the Armed Forces at every level during World War Two. Bill is a popular speaker and his talks are meticulously researched.
Thursday 22 February "Maiwand and The Great Game" 2 – 3.15pm with Mike Cooper
The impressive cast iron statue of a lion in Forbury Gardens, Reading has become one of the most iconic images of Reading. The Lion is posed snarling defiance to the north – towards Russia. Built by George Blackall Simonds and unveiled in 1886, it commemorates those who died in the Battle of Maiwand. Yet few of us probably know much about the battle and its tragic association with Berkshire. In this talk, Mike Cooper looks at the Battle of Maiwand against the background of Anglo-Russian rivalry in Asia – The Great Game –  something he's been following for 40 years – and the history of the lion itself.
Thursday 21 March "The Battle of Britain" 2 – 3.15pm with Richard Marks
In 1940, Britain stood alone following the fall of France. With the German army poised across the channel, only the RAF could prevent the Luftwaffe from gaining the air supremacy needed to successfully mount the expected invasion. Historian Richard Marks will look at how the RAF's systems and equipment allowed them to prevent the invasion.
Zoom Talk Requirements
To join these talks, you will need a computer device with speakers. Ideally, also a webcam and microphone. You also need to be able to access the internet from it. First-time users of Zoom, will need to download a small piece of software – included in the link. 
How to Book
Pre-booking is required because places are limited. Full joining instructions will be emailed to attendees in advance. Bookings close one day before the first event.
To book – scroll down.
Speakers
Bill King

Bills' main historical specialism is the Second World War, with particular reference to the role of Airborne and Special forces and in clandestine warfare. He has conducted extensive research on the role of the British Resistance Organisation (Auxiliary Units) and has contributed to the books 'With Britain in Mortal Danger' (2002) and 'Churchill's Underground Army' (2008).

Bills interests and research has led him to contributing articles to 'After the Battle' magazine and to elements of the books 'D-Day – Then and Now', 'Operation Market – Garden – then and now' and 'Glenn Miller in Britain – Then and Now'. He is a former Chairman of the Ridgeway Military and Aviation Research Group (RMARG) and is a member of The Western Front Association and of the Military Vehicle Trust.

Bill has appeared on radio and TV on many occasions, including Countryfile' on BBC1, 'History Mysteries' on BBC2, the Channel 4 series 'Dads Secret Army', the Channel 5 Select series 'Secrets of the National Trust', and 'The Thames, Britain's Great River' with Tony Robinson. In addition, Bill is a regular speaker throughout Wiltshire, Berkshire, Gloucestershire, Oxfordshire and Dorset.

Mike Cooper

Mike has had a lifelong interest in history, especially military and local history. Following a history degree at the University of Reading he worked as a librarian, with both the University and Reading Library. In addition to work on librarianship, he has had three books on the history of Reading published. Mike works for Reading Borough Council, and lives in Tilehurst with his wife and Moggy the Cat.

Richard Marks

Richard is a published historian based in Berkshire who specialises in industrial, military, and railway history and also the history of science. His current areas of research are industrial development in the Victorian period, the development of the railway and canal systems in Britain in the mid to late 19th Century and the history of British Rail. Richard's book about British Rail Engineering is due to be published by Pen and Sword early in 2024. He is currently researching a PhD in economic history and a new book about the Wantage Tramway Company.