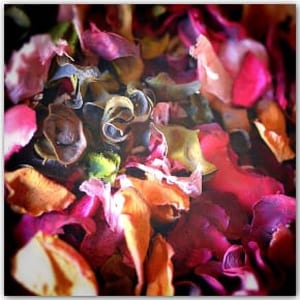 A Potpourri of Social History Talks – Spring Series
This all series ticket covers all three in the Spring "Potpourri of Social History" talks series, for the discounted price of £12.50 (members £10.00). You may also book each talk individually – see each separate event page. All three talks are on Thursdays at 2pm and last about an hour. Afterwards there will be time for questions and discussion. This is an online talks series using Zoom. 
Thursday 27 April "Reading in the Time of Jane Austen" 2 – 3.15pm with Joy Pibworth
Jane Austen is perhaps Reading's most famous past pupil. She spent 18 months at school at Reading Ladies Boarding School, in The Forbury, between the spring of 1785 and December 1786.  Reading, in the late eighteenth and early nineteenth century, was becoming increasingly wealthy. This wealth is increasingly reflected in more and better facilities for shopping, education, town planning, leisure and entertainment. Discover more in this fascinating talk.
Thursday 25 May "The History of the Gas Industry in Berkshire" 2 – 3.15pm with Jo Alexander-Jones
From the 1820s, gas technology was being adopted as a lighting, and latterly heating and cooking, resource.  This talk looks at the growth of the gas industry in Berkshire, using the Reading Gas Company as an example of how the industry developed, the locations it used, and the impact that gas had on the area's population.
Thursday 22 June "A trip around the Inner Distribution Road in Reading – Before and Afterwards" 2 – 3.15pm with Joe Doak & Graham Turner
The Inner Distribution Road (IDR) opened in 1969 as a radical solution to the regular build-up of traffic in the town centre. Its construction resulted in parts of old central Reading being demolished, changing the shape of the town forever. The talk will provide selective descriptions of some of the areas which were affected by the building of the IDR. This will make use of the photographic record produced by Doug Noyes of the before and after situation around Coley/Castle Street and the London Street/Queens Road area. Graham and Joe will highlight some of the key changes and discuss them in a Q&A session.
Zoom Talk Requirements
To join these talks, you will need a computer device with speakers. Ideally, also a webcam and microphone. You also need to be able to access the internet from it. First-time users of Zoom, will need to download a small piece of software – included in the link. 
How to Book
Pre-booking is required because places are limited. Full joining instructions will be emailed to attendees in advance. Bookings close one day before the first event.
To book – scroll down.
Speakers
Graham Turner

Graham Turner spent 21 years of his youth living in Bright Street in Coley until construction was started on the I.D.R.. He is currently retired from the motor insurance industry after spending 41 years in various dealerships and 11 years as a claims engineer working on insurance warranties. During that time, he became a member of the Institute of the Motor Industry.

In early 2017, he started the Facebook group "History and Events of Coley, Reading" which has grown into a thriving and very active community.

Jo Alexander Jones

Jo spent over 30 years in the oil and gas industry, working in the UK and overseas.

Now retired, she has time to indulge her passion for local history and especially our industrial heritage. She is active with the Berkshire Industrial Archaeology Group, The History of Reading Society and is secretary of the Berkshire Local History Association. She has also spent many years tracing her family tree, having caught the bug from her father.

Joe Doak

Joe Doak is undertaking doctoral research on the development and redevelopment of Huntley & Palmer's Biscuit Factory at the University of Reading, where he was formally an Associate Professor of Urban Planning and Development. He lived in Field Road (Coley) for 30 years and has recently moved to Dorchester in Dorset. He has supported Graham Turner for a number of years in his work on the history of Old Coley.

Joy Pibworth

Joy has always been fascinated by history and is particularly interested in the history of the towns and villages of the former North Berkshire (now the Vale of the White Horse) and the history of Reading pre 1837. She is a long-standing member of several local history societies. Joy has been a Janeite (Jane Austen fan) since her school days and is particularly interested in the life and times of Jane and her immediate family.