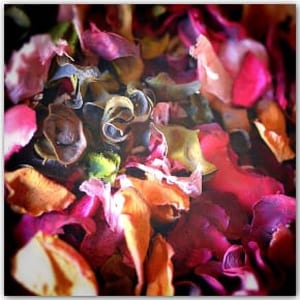 A Potpourri of Social History Talks – Autumn Series
This all series ticket covers all three talks in the Autumn "Potpourri of Social History" talks series, for the discounted price of £12.50 (members £10.00). You may also book each talk individually – see each separate event page. All three talks are on Thursdays at 2pm and last about an hour. Afterwards there will be time for questions and discussion. This is an online talks series using Zoom. 
Thursday 26 October "English Folklore & Calendar Customs" 2 – 3.15pm with Dr Jameson Wooders
Did your ancestor chase cheeses down steep hillsides in Gloucestershire, or carry flaming tar barrels on their shoulders to celebrate Bonfire Night in an otherwise sleepy Devon village? This talk will look at some of the curious customs and events that occur across the country to mark the passing of the year, from wassails and straw bears, through mock mayors and rushcarts, to mummers' plays and molly dancing. Dr Wooders has a long interest in archaeology, history and folklore, and has attended and participated in many traditional events across the country.  
Thursday 23 November "Literary and Artistic Footprints of The Thames Valley" 2 – 3.15pm with Nick Brazil
Enjoy a virtual journey up the Thames from Mapledurham House to the village of Aldworth, above Goring and Streatley, visiting the places frequented by notable writers and artists throughout history. For example, we examine the links poet Alexander Pope had with Martha Blount and her family at Mapledurham and the connections between Kenneth Graham, author of The Wind in the Willows, and Hardwick House and why it lays claim to being Toad Hall. Many others will cross our path, including D. H. Lawrence, Henry James and Alfred Lord Tennyson.
Thursday 14 December "Jane Austen's First Christmas" 2 – 3.15pm with Joy Pibworth
Unusually harsh winter weather, festive imports from far-away countries, a costly foreign war, issues of law and order and the birth of a Christmas baby. What was happening in England at the time of Jane Austen's birth in 1775? Find out more in this fascinating seasonal talk.
Zoom Talk Requirements
To join these talks, you will need a computer device with speakers. Ideally, also a webcam and microphone. You also need to be able to access the internet from it. First-time users of Zoom, will need to download a small piece of software – included in the link. 
How to Book
Pre-booking is required because places are limited. Full joining instructions will be emailed to attendees in advance. Bookings close one day before the first event.
To book – scroll down.
Speakers
Dr Jameson Wooders

Dr Jameson Wooders has a long interest in local archaeology, history and folklore, and has attended – and sometimes even taken part in – many traditional events across the country. He has been a morris dancer since his teens, and can trace his ancestry in Berkshire back 500 years – though so far he has not been able to connect the two!

Joy Pibworth

Joy has always been fascinated by history and is particularly interested in the history of the towns and villages of the former North Berkshire (now the Vale of the White Horse) and the history of Reading pre 1837. She is a long-standing member of several local history societies. Joy has been a Janeite (Jane Austen fan) since her school days and is particularly interested in the life and times of Jane and her immediate family.

Nick Brazil

Author, Film Maker & Photographer

Nick Brazil is an author, film maker, photographer and public speaker. He has written four books including Billy Biscuit , the story of Sir William Curtis the man who coined the phrase The Three Rs and Before Chernobyl – Nuclear Accidents The World Has Forgotten which is a history of all the other nuclear accidents that have occurred besides Chernobyl and Fukushima. All but one of the books have companion talks in Nick's portfolio. He has also made eight documentaries. He is widely travelled with many of his journeys featuring in his talks and has had his photographs published by Time-Life and The Oxford University Press. Nick was born in Looe, Cornwall and has lived and worked in the UK, South Africa and the Middle East. He lives in Oxfordshire.