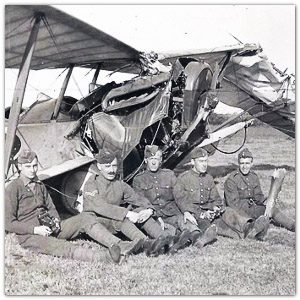 WW1 Royal Flying Corps Records Workshop
The Great War of 1914-18 saw the first use of aircraft in warfare and the British Royal Flying Corps played an important role throughout.
In this workshop, we will start by looking at what the Royal Flying Corps was. We will also examine how it related to the Royal Naval Air Service prior to the amalgamation of the two into the RAF in 1918. We will then go on to investigate how the family historian can discover what their relative did in the RFC. Including – their experiences, their aircraft, what records may be available and where to find them.
Pre-booking is required because full joining instructions will be emailed in advance. Bookings close one day before the event.
This workshop was originally advertised for 21st January, but has been rescheduled to this date.
To be able to join in this workshop, you will need a computer device from which you can access your emails. This device also needs to have speakers and ideally a microphone and webcam.  First-time users of Zoom, will be asked to download a small piece of software. This will be sent to you in advance. If you are unsure whether you can access Zoom, and would like technical help, please contact bo*****@be******.uk 
To book, scroll down.
Speaker
Richard Marks

Richard is a published historian based in Berkshire who specialises in industrial, military, and railway history and also the history of science. His current areas of research are industrial development in the Victorian period, the development of the railway and canal systems in Britain in the mid to late 19th Century and the history of British Rail. Richard's book about British Rail Engineering is due to be published by Pen and Sword early in 2024. He is currently researching a PhD in economic history and a new book about the Wantage Tramway Company.
Next Occurrence
Date

18 Mar 2023

Time

11:00 - 13:00