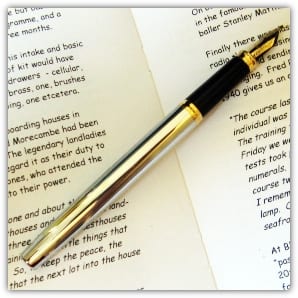 Writing up your family history – online workshop
Have you been researching your family tree and would like to write it up as a story but don't know how to start?
In this online workshop, Barry will help you get started and show you how you can structure it, so that you can write-up your family history while still continuing your research. Barry will show you the system he developed and also suggest alternative approaches and opportunities.
The workshop will help if you have not started yet. Or, if you have already been writing up your family history and would like additional advice, or inspiration. 
Tickets cost £10 (members £9). Pre-booking is required as full joining instructions will be emailed in advance. Bookings close one day before the event.
To be able to join in this workshop, you will need a computer device from which you can access your emails and which has a microphone, speakers and preferably a webcam.  First-time users of Zoom, will be asked to download a small piece of software. This will be sent to you in advance. Technical help is available for those who need further assistance, please contact  
To book, scroll down.
The Non-members ticket sales has ended!
The Members ticket sales has ended!
Speaker
Dr Barry Jerome

Dr Barry Jerome

Barry started researching his family history in 1978, after seeing old photos and hearing family stories from his grandmother. Research was initially slow, but having made some progress he wanted to pass on the information he had found. Providing lists of dates and names was not very interesting and so Barry developed an approach which made his research into an interesting story for the family to easily understand.

The dilemma was how to start writing while continuing to add information from his research. This workshop is based on Barry's experiences and alternative approaches and opportunities.