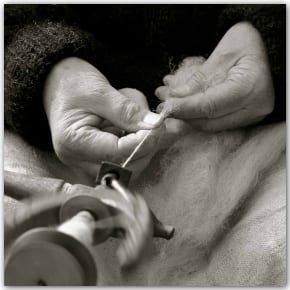 Workers, wives, widows and wanderers: some Newbury women 1520-1620
WEBINAR VIA ZOOM
As in all English towns and villages, women worked. While single, they often went to towns to work as domestic servants. As married women they were in charge of the household, cooking, cleaning and shopping besides bearing and caring for children. In cloth towns like Newbury, some had paid work in and outside the home as spinners. When widowed they made a living by selling ale or sometimes lending small sums of money. No woman was idle.
This meeting is open to members and non-members. Members may attend free and we request a £3 donation from non-members. Pre-booking is required, because the meeting link will emailed in advance. Booking ends one day before event. 
To join in this branch meeting, you will need a computer device which has a microphone and speakers. Ideally, also a webcam. You also need to be able to access emails from this device. First time users will be asked to download a small piece of software to join the meeting.  The meeting link will be emailed to you in advance. Technical help is available for those who need further assistance, please contact  
Sold out!
Speaker
Joan Dils

Joan Dils

Joan Dils is an experienced local historian and writer specialising in 16th and 17th century Berkshire. Her books include: the first and second editions of "An Historical Atlas of Berkshire", the latter edited in conjunction with Margaret Yates, and Reading St Laurence Churchwardens' Accounts, 1498-1570: Parts I and II, (Berkshire Record Series). Her latest, "History of Reading", was published in October 2019.

Joan is president of the Berkshire Local History Association and also the History of Reading Society, and an Honorary Visiting Fellow in History at the University of Reading. She taught history and local history for the former School of Continuing Education at Reading and Oxford Universities where she was a part-time lecturer.