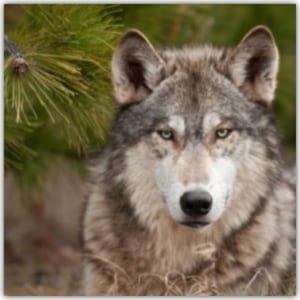 Polish Ancestral Tourism – "Wolf Hunting in Womja"
This talk details Ancestral Tourism in Warsaw and Lomza, Poland with minimum budget and embarrassingly little planning…
It describes the speaker's first trip to Poland. Finding himself unexpectedly in Warsaw on business, he arrived a day early to take in museums, cemeteries and a synagogue.
He took a few extra days holiday after business was complete to explore more cemeteries, holocaust memorials and archives in the Lomza district in northeastern Poland. This was interspersed with walking the town squares and streets of his ancestral home towns and villages.
Despite not speaking a word of Polish, this felt so much more like home than other places he has lived in and visited such as the UK, the USA and Israel.
Even with the lack of planning, he managed to drive his research back three more generations into 18th century Poland and to discover where his family was really from.
This talk is free to members of Berkshire Family History Society and we request a donation of £3 from non-members. Pre-booking is required, because the meeting link will emailed in advance. Booking ends one day before event. 
To join in this branch meeting, you will need a computer device which has a microphone and speakers. Ideally, also a webcam. You also need to be able to access emails from this device. First time users will be asked to download a small piece of software to join the meeting.  The meeting link will be emailed to you in advance. Technical help is available for those who need further assistance, please contact  .
The Non-members ticket sales has ended!
The Members ticket sales has ended!
Speaker
Leigh Dworkin

Chairman, Jewish Genealogical Society of Great Britain

Leigh Dworkin is an IT Consultant and currently works for Samsung Electronics on their security software for smartphones and tablets. In his spare time, he acts as the webmaster for a number of charities he supports and has performed this task for the Jewish Genealogical Society of Great Britain (JGSGB).

Leigh has been Chairman of the JGSGB since May 2016, having joined Council in 2014 and been Vice-Chairman since 2015. He Chairs the Preservation of Records subcommittee, and advises on matters to do with the website, social networking and other technical items. He has spoken frequently at the Chilterns Regional Group and the Eastern European Special Interest Group and at both the JGSGB London and Manchester conferences.

He is a passionate amateur genealogist and has been working on his own family tree for about 35 years. Genealogically speaking, he considers himself to be 5/8ths Polish, ¼ Lithuanian and 1/8th Belarusian, judging by his great-grandparents' nationalities, which is far more interesting and exotic than being just an Essex lad.