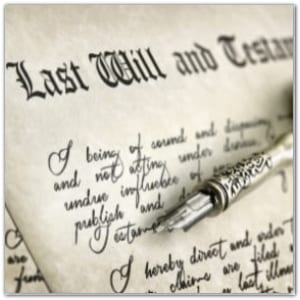 Wills for Family Historians Workshop
This workshop will look at wills, pre and post 1858, plus other probate documents such as inventories, administrations and death duties. Often under utilized by family historians, find out their benefits and where to locate them.
Pre-booking is required because places are limited. Bookings close one day before the event.
To book – scroll down.
Speakers
Chad Hanna

Chad is a highly experienced family historian, having been in and out of Record Offices since the 1970s. He has honed his understanding of family history at conferences in both the UK and the USA. Chad has a one-name study of his mother's Failes family who arrived in England as the Fenlands were being drained in the late 17th century. He has also made some headway with his father's Irish ancestry.

Chad has a particular interest in both probate and electoral records, and also has a deep understanding of records produced by family history societies, having worked professionally for the Federation of Family History Societies for eight years using his skills as a computer professional. He holds a BSc(Eng) in Electrical and Electronic Engineering from Imperial College and a City and Guilds Certificate in High Education teaching.

Gillian Stevens

A veteran family historian, Gillian has worked closely with the Federation of Family History Societies, Findmypast and The National Archives enabling her to build an impressive experience of archives and their accessibility. She is an experienced tutor of beginner family history courses and also runs workshops for more experienced researchers on family history websites and wills and probate, to name but a few.

Gillian has a degree in Business Studies and a City and Guilds Certificate in Further Education teaching. She has served regular five year terms as a trustee of Berkshire Family History Society since 2007 and chairs the society's Computer Branch. She also facilitates discussion in an informal monthly natter group and helps researchers who require more technical assistance with their family history research as part of a 'Tuesday evening team'.