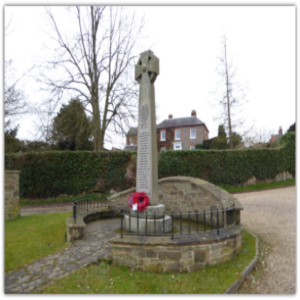 West Berkshire War Memorials
Phil Wood is the acknowledged local expert on our war memorials, having been researching them for many years. The War Memorials Trust interested him in the the state of repair of local memorials.  That then developed into a website containing photographs and transcriptions from the vast majority of West Berkshire's war memorials. As an added bonus Phil has found detailed information on many of the names inscribed on the memorials. He will update us on his research.
The meeting is free to members.
We require a donation of £3 from non-members. Pre-booking is not essential, but is useful for us to see in advance the numbers who will be attending, as space at the museum is limited.
Please note that as this is a face to face talk, prevailing Coronavirus precautions will be in place. Please see: https://berksfhs.org/face-to-face-events-covid-security/
The Member ticket sales has ended!
The Non-member ticket sales has ended!