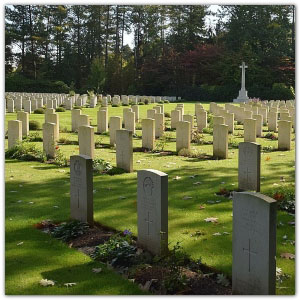 War and Remembrance Social History Talks Series
This all series ticket covers all three talks in the "War and Remembrance Social History" talks series, for the discounted price of £12.50 (members £10.00). You may also book each talk individually – see each separate event page. All three talks are on Thursdays at 2pm in The Centre for Heritage and Family History, Reading. They last about an hour with time for questions and discussion afterwards. 
After each talk, tea/coffee and cake will be available (included in the price). Pre-booking is preferred, but you can pay on the door, if there are spaces available.  
Thursday 13 October "The influence of Victorian Mourning on Reading Cemetery"
with Anna Ellis
The iconic landmark that is Reading Cemetery, on London Road, was established after an act of Parliament in 1842. The first burial took place a year later. Its design was based on London's seven "garden cemeteries" and influenced by the writings of the landscape gardener John Claudius Loudon. This talk tells of the growth of the cemetery in the Victorian period, and the development of more flamboyant, ritualised forms of mourning after the death of Prince Albert in 1861.
Thursday 10 November "Reading's Home Guard"
with Mike Cooper
Formed in 1940, the Home Guard was part of a long list of voluntary and part-time formations raised for local defence. Despite the bumbling image created by the BBC classic "Dad's Army", the force emerged as a well-trained, well equipped and highly motivated part of Britain's defences. Find out about Reading's Home Guard in this fascinating talk.
Thursday 8 December "Reading's First World War Hospitals"
with Lionel Williams
Reading was one of the largest war hospital complexes during the First World War.  It was based on Battle Hospital as War Hospital No. 1 and a number of schools and larger houses were taken over to accommodate the wounded. The main war hospitals were run by the military but many of the auxiliary hospitals were run by the Red Cross. The first war hospital opened in 1914 and the last one closed in 1920. This is their story. 
Please note that as these are face to face talks, prevailing Coronavirus precautions will be in place. Please see: https://berksfhs.org/face-to-face-events-covid-security/
Scroll down to book.
Speakers
Lionel Williams

Lionel Williams

Lionel trained as a medical photographer in London and opened a new Medical Photography Department at the Royal Berkshire Hospital (RBH) in 1964. He held the position of Chief Medical Photographer at the RBH between 1964 and 2004.

On retirement, Lionel joined the Berkshire Medical Heritage Centre, which is the body responsible for running the Royal Berkshire Medical Museum. He is now its Secretary. He has written and co-written a number of books and guide on the subject of medical history and the museum's collections.

Mike Cooper

Mike Cooper

Mike has had a lifelong interest in history, especially military and local history. Following a history degree at the University of Reading he worked as a librarian, with both the University and Reading Library. In addition to work on librarianship, he has had three books on the history of Reading published. Mike works for Reading Borough Council, and lives in Tilehurst with his wife and Moggy the Cat.