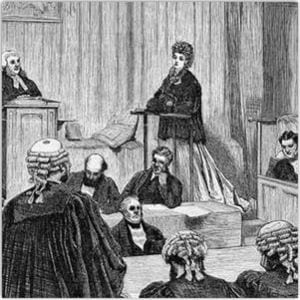 Victorian Divorce
Discover how searching for a missing ancestor led Simon Burbidge to learn about Victorian divorce and how surviving records enabled him to track him down in America.
Free parking.
Non-members are invited to make a £3 donation towards costs.
Speaker
Simon Burbidge

Simon Burbidge

Simon is a retired Business Consultant having worked for Fujitsu for 26 years, including several years within the county at Bracknell. A keen historian from school days, he has been researching his family history for over fifteen years, ever since he inherited an embryonic tree of the Fletcher side of his family that had been sent to his grandmother. During that time he has uncovered a number of interesting ancestors, one of which he learned was a foundling. Researching him provided the material for this talk.

Simon has been a committee member of the Abingdon Branch of the society for several years and is a volunteer one day a week at Oxford History Centre, working with the Conservation Manager.