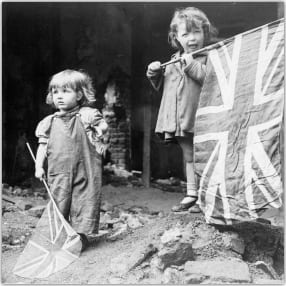 VE Day Remembered – postponed
Join in the celebrations of 75 years ago with stories from the audience of how they remembered the day or how their families celebrated the end of  World War II.  Learn of the many events held throughout the country to mark this glorious day.
Q&A, refreshments and free parking.
Non-members are requested to make a donation of £3 towards costs.
Image: © IWM (HU 49414).