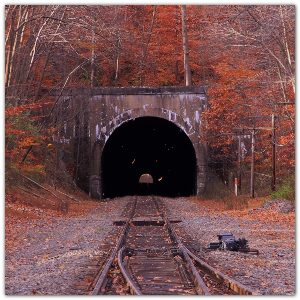 Transport Social History Talks Series
This all series ticket covers all three in the "Transport Social History" talks series, for the discounted price of £12.50 (members £10.00). You may also book each talk individually – see each separate event page. All three talks are on Thursdays at 2pm in The Centre for Heritage and Family History, Reading, and last about an hour. Afterwards there will be time for questions and discussion afterwards. 
After the talk, tea/coffee and either biscuits or cake will be available (included in the price). Advance booking is preferred, but you can pay on the door, if there are spaces available.  
Thursday 13 January "The Dunkirk Evacuation: Reading Railway's pivotal role" 2 – 3.30pm with Paul Joyce
The Dunkirk evacuation, code-named Operation Dynamo, is one of the most well-known operations in World War Two.  During it, over 338,000 Allied soldiers were evacuated from the beaches and harbour of Dunkirk in May and June 1940. The involvement of the little ships, as they came to be known, is well known. Yet in contrast relatively little mention is made of the vast logistical effort needed to transport these men once they had landed on British soil. In this talk, Paul will explain the pivotal role which Reading Railways played in the evacuation. And also the enormous effort which went into this little known operation. 
Thursday 10 February "Smiths Coaches of Reading" 2 – 3.30pm with Paul Lacey
Smith's Coaches of Reading, with their distinctively coloured blue and orange vehicles, were an integral part of the local scene for six decades, as well as being seen all over the county on excursions, tours and seasonal coastal expresses. This is the story of how the enterprise developed from a single charabanc to become the largest privately-owned coaching firm in Southern England. Our speaker, Paul Lacey, is the author of the comprehensively researched "Smith's Coaches of Reading 1922-1979". We are in safe hands.  
Thursday 10 March "Reading's Second Railway – the early days" 2 – 3.30pm with Paul Joyce
This is the story of Reading's second railway in the 19th century. It began as the South Eastern Railway but would later became part of the Southern Railway, when that was formed. Its terminus in central Reading, the Southern Railway Station, stood near to its Great Western Railway counterpart, both confusingly named "Reading" Station for most of their dual existence. The Southern station closed in 1970 when demolition began, but part of its 1989-built concourse survives.
Please note that as these are face to face talks, prevailing Coronavirus precautions will be in place. Please see: https://berksfhs.org/face-to-face-events-covid-security/
Scroll down to book.
Speakers
Paul Joyce

Paul Joyce

Paul Joyce is Chairman of Reading Transport Society and has been an author and photographer for the railway historical magazine "Back Track" for over 30 years. Paul is also an avid collector of anecdotal history and vintage photography, especially of anything connected to the railways of Reading.

Paul Lacey

Paul Lacey

Paul is a local historian, primarily concentrating on road passenger transport, with 16 books so far published, also interested in various other topics.
Now retired, he was latterly a Local Authority Transport Co-ordinator, and for the past 10 years Chairman of the Provincial Historical Research Group of the Omnibus Society, as well as an archivist for a local transport trust. He lives in Wokingham, previously in Bracknell, being a New Towner arriving from London as a boy in 1957.