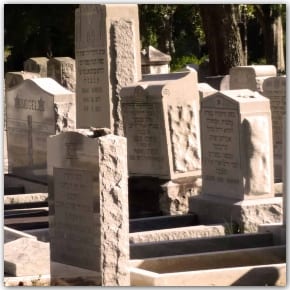 Tracing your Jewish ancestry
You never know when you might discover a Jewish ancestor in your family tree, if you are not Jewish. If you are, or have discovered that a parent or grandparent is, you may already have discovered the fascinating world of Jewish genealogy. It can be harder than regular genealogy, and the brick walls thicker, introducing you to different types of records in different languages from different countries. You may even decide to get on a plane to visit the lands of your ancestors!
In this workshop, Leigh Dworkin, Chairman of the Jewish Genealogical Society of Great Britain – as well as being Windsor Branch chairman of Berkshire Family History Society – will show you how to trace Jewish ancestors, detail the best resources online and in archives, explain how DNA research might help, and attempt to answer questions that you might have from your own family research, with pointers to the next best steps.
Ticket price includes tea/coffee and biscuits. Places limited, pre-booking required.
Please note that free parking at Davidson House is no longer available for attendees of events at The Centre on Saturdays.
Speaker
Leigh Dworkin

Chairman, Jewish Genealogical Society of Great Britain

Leigh Dworkin is an IT Consultant and currently works for Samsung Electronics on their security software for smartphones and tablets. In his spare time, he acts as the webmaster for a number of charities he supports and has performed this task for the Jewish Genealogical Society of Great Britain (JGSGB).

Leigh has been Chairman of the JGSGB since May 2016, having joined Council in 2014 and been Vice-Chairman since 2015. He Chairs the Preservation of Records subcommittee, and advises on matters to do with the website, social networking and other technical items. He has spoken frequently at the Chilterns Regional Group and the Eastern European Special Interest Group and at both the JGSGB London and Manchester conferences.

He is a passionate amateur genealogist and has been working on his own family tree for about 35 years. Genealogically speaking, he considers himself to be 5/8ths Polish, ¼ Lithuanian and 1/8th Belarusian, judging by his great-grandparents' nationalities, which is far more interesting and exotic than being just an Essex lad.