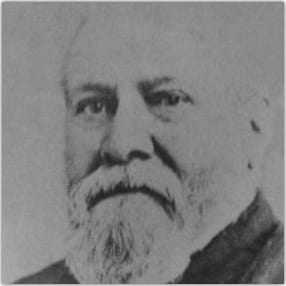 Thomas Lawrence and the Warfield Brickworks
Thomas Lawrence was born in Binfield and after becoming a Draper and Tailor he started making bricks and moved to Mount Pleasant in Bracknell.  The 'TLB' bricks were of a very high quality and were used in a number of prestigious projects.  Hear how he expanded his business in many different ways.  These included the impressive Bracknell Supply Stores in the old High Street as well as smaller branches in the surrounding area.  By 1881 he was employing 265 men and boys.
The talk will follow the Branch Annual Meeting.
FREE to members.  Non-members are invited to make a £3 donation towards costs.
Please note that we are now holding our f2f meetings in the AFTERNOON.
Speaker
Paul Lacey

Paul Lacey

Paul is a local historian, primarily concentrating on road passenger transport, with 16 books so far published, also interested in various other topics.
Now retired, he was latterly a Local Authority Transport Co-ordinator, and for the past 10 years Chairman of the Provincial Historical Research Group of the Omnibus Society, as well as an archivist for a local transport trust. He lives in Wokingham, previously in Bracknell, being a New Towner arriving from London as a boy in 1957.