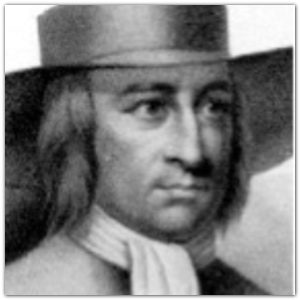 The Whitings: A Quaker Family
Sometimes a brick wall where ancestors are missing from parish records can turn out to be a blessing in disguise if one discovers they were Quakers.
If so, then the comprehensive Quaker records can not only demolish the brick wall and facilitate further research, but may also provide a wealth of information on ancestors' lives and circumstances.
In this talk Simon Burbidge gives an overview of Quaker records and uses his Whiting ancestors to show the sort of information that these records can provide.
This is a socially distanced talk in our hall at Long Furlong.  Please do not enter the hall until 7.15 to give the Branch Committee time to get everything safe for you.  We recommend the wearing of a facemask when moving around the hall.  Pre-booking preferred but not essential.
Refreshments will be available and we will also be holding a raffle.  Please bring £1 or 2 in change.
The Non-Members of Berkshire FHS ticket sales has ended!
The Members of Berkshire FHS ticket sales has ended!
Speaker
Simon Burbidge

Simon Burbidge

Simon is a retired Business Consultant having worked for Fujitsu for 26 years, including several years within the county at Bracknell. A keen historian from school days, he has been researching his family history for over fifteen years, ever since he inherited an embryonic tree of the Fletcher side of his family that had been sent to his grandmother. During that time he has uncovered a number of interesting ancestors, one of which he learned was a foundling. Researching him provided the material for this talk.

Simon has been a committee member of the Abingdon Branch of the society for several years and is a volunteer one day a week at Oxford History Centre, working with the Conservation Manager.