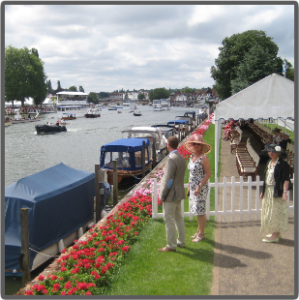 The Thames from Oxford to Windsor: shaping history through the centuries
Since the earliest times, the Thames has had a profound influence on historical events and on the lives of those who lived near to the river.  The talk will consider the river's role as a political boundary, a means of livelihood, a line of communication, a source of food and more recently, a highly valued social and environmental resource.   
This talk is free to members of Berkshire Family History Society and we request a donation of £5 from non-members. 
Branch library available to members to borrow books.  Refreshments available.  Car park outside the hall.
Speaker
Peter Halman

Peter has lived in Berkshire for many years and is actively engaged in local history and heritage matters in his home village of Wargrave. His interest in the influence of the Thames on England's history arose from research for his dissertation at the University of Reading on the importance of water transport in the eighteenth and nineteenth centuries. He is involved in editing and publishing of books relating to Wargrave's history.