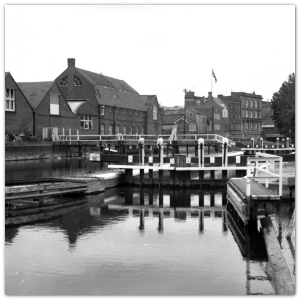 The Simonds Family & Simonds Brewery
The Simonds brewery was founded in Broad Street, Reading, by William Blackall Simonds in 1785. After a move to Bridge Street, it remained there until 1978 and is one of the reasons Reading was known for the 3 Bs – biscuits, beer and bulbs.
Raymond Simonds, son of the last Simonds family managing director of the brewery, will begin by telling us about his Reading roots. These can be traced back to the 13th century and its wider origins in Europe and the USA. He will talk about the origins of the family brewery, its extent and eventual demise.
This talk is the third of three in the Spring Potpourri online talks series. Book all three talks in the series for £12.50 (members £10).   
Pre-booking is required, because the event link will be sent in advance.                             
To join this talk, you will need a computer device with speakers. Ideally, also a webcam and microphone. You also need to be able to access the internet from it. First-time users of Zoom, will be asked to download a small piece of software, which will be sent in advance. 
To book – scroll down.
Image: Dr Neil Clifton / County Lock, River Kennet, Reading (cropped) / CC BY-SA-2.0
Speaker
Raymond Simonds

Raymond Simonds

Raymond Simonds is a son of the last Simonds family managing director of H&G Simonds Brewery. Duncan Simonds was in post for the fateful board meeting when it was agreed to sell the business to Courage breweries Ltd in 1963.

After a career in hospitality and food service, Raymond retired in 2019 and has spent much of his spare time cataloguing the extensive Simonds family archive and loading it to the family history website; www.Simondsfamily.me.uk