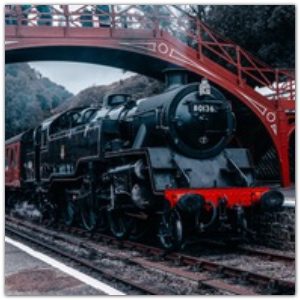 The Railway is Coming to Oxford – A Guided Walk
The railway arrived relatively late in Oxford, partly due to the objections of the university, which feared for the morals of its students.
When it did come, however, it had profound effects on the city, physically, economically and socially.  
This walk visits some of the sites which help to tell that story: of the railway station erected by the engineers of Crystal Palace; the swing bridge which is now a National Scheduled Monument; and of how the railway affected industries like brewing and marmalade-making, and the development of Oxford's 'base and brackish skirt'.
The walk will start and end near Oxford Railway Station and take about 2 hours.  
Details of exact meeting place will be sent with your reminder email a week before the walk.
Speaker
Liz Woolley

Liz Woolley

Liz Woolley is a local historian specialising in aspects of the history of Oxford and Oxfordshire. Shine is particularly interested in the history of the city's "town" – as opposed to "gown" – and in the everyday lives of rural people across the county during the nineteenth and early twentieth centuries.

Liz has lived in Oxford since 1984 and has an MSc in English Local History. She is an experienced speaker, guide, tutor and researcher and writer who is keen to help individuals and groups enjoy finding out about the history of their local area.