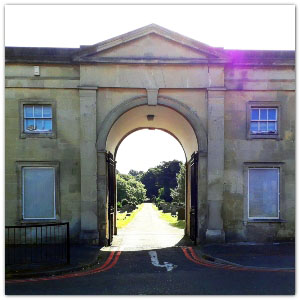 The Influence of Victorian Mourning on Reading Cemetery
The iconic landmark that is Reading Cemetery, on London Road, was established after an act of Parliament in 1842. The first burial took place a year later. Its design was based on London's seven "garden cemeteries" and influenced by the writings of the landscape gardener John Claudius Loudon.
This talk tells of the growth of the cemetery in the Victorian period, and the development of more flamboyant, ritualised forms of mourning after the death of Prince Albert in 1861.
This is the first of three talks in the War and Remembrance Talks series. The other talks take place on 10th November and 8th December. You may book tickets for individual events or for all three talks in the series for a reduced price.  
After the talk, tea/coffee and cake will be available (included in the price). Pre-booking is preferred, but you can pay on the door, if there are spaces available.  
To book, scroll down.