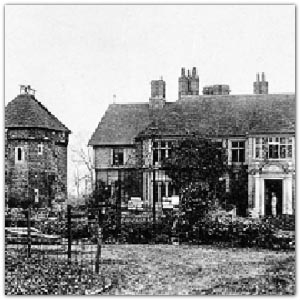 A history of Southcote and its Manor
Look hard enough and there's no such thing as an "ordinary suburb".
Drawing on research for Reading Libraries booklet on Southcote, Mike Cooper looks at the origins of Southcote as a medieval manor, its development as a rural community and then, in the second half of the 20th century, its transformation into a planned residential suburb.  Along the way, there's a Saxon sheriff, an Elizabethan mathematician, and the Home Guard.
This talk is the third of  three in the Summer Potpourri online talks series. Book all three talks in the series for £12.50 (members £10).   
Pre-booking is required, because the event link will be sent in advance.                             
To join this talk, you will need a computer device with speakers. Ideally, also a webcam and microphone. You also need to be able to access the internet from it. First-time users of Zoom, will be asked to download a small piece of software, which will be sent in advance. 
To book – scroll down.
Mike Cooper

Mike has had a lifelong interest in history, especially military and local history. Following a history degree at the University of Reading he worked as a librarian, with both the University and Reading Library. In addition to work on librarianship, he has had three books on the history of Reading published. Mike works for Reading Borough Council, and lives in Tilehurst with his wife and Moggy the Cat.