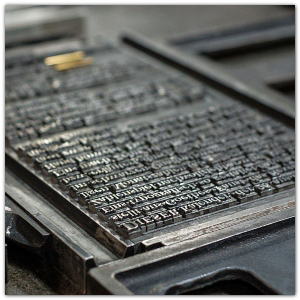 The history of Reading's print industry
Commencing in 1722, Reading became the second largest 'printing town' per head of population, in Great Britain. This is its fascinating and often overlooked story, in a richly illustrated talk.
Paul's talks are always very popular – so early booking is highly recommended.
This is the second of three talks in the Industries Social History Talks series. The other talks take place on 14th July and 8th September. You may book tickets for individual events or for all three talks in the series for a reduced price.  
After the talk, tea/coffee and cake will be available (included in the price). Pre-booking is preferred, but you can pay on the door, if there are spaces available.  
Please note that as this is a face to face talk, prevailing Coronavirus precautions will be in place. Please see: https://berksfhs.org/face-to-face-events-covid-security/
To book, scroll down.
Image: CC 3.0 – Ralf Roletschek / roletschek.at
Speaker
Paul Joyce

Paul Joyce

Paul Joyce is Chairman of Reading Transport Society and has been an author and photographer for the railway historical magazine "Back Track" for over 30 years. Paul is also an avid collector of anecdotal history and vintage photography, especially of anything connected to the railways of Reading.