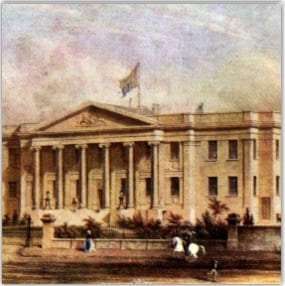 The History of Reading's Hospitals
Discover the history of Reading's Hospitals from 1837 to the present day in this fascinating talk.
The talk mainly focuses on the Royal Berkshire Hospital, which opened on London Road, Reading in 1839, but also includes some information about Battle & Prospect Park Hospitals.
Free parking.
Non-members are invited to make a £3 donation towards costs.
Speakers
Lionel Williams

Lionel Williams

Lionel trained as a medical photographer in London and opened a new Medical Photography Department at the Royal Berkshire Hospital (RBH) in 1964. He held the position of Chief Medical Photographer at the RBH between 1964 and 2004.

On retirement, Lionel joined the Berkshire Medical Heritage Centre, which is the body responsible for running the Royal Berkshire Medical Museum. He is now its Secretary. He has written and co-written a number of books and guide on the subject of medical history and the museum's collections.