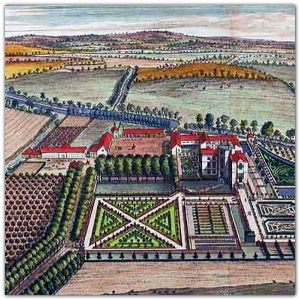 The History of Coley House & the Coley Park Estate
Coley House, Reading, in its various iterations has a rich and varied history associated with it. The Tudor manor house was built during the reign of Queen Mary I by the staunchly Catholic Vachell family. Its Georgian replacement, once set in landscaped parkland, would be taken over by The Ministry of Agriculture, Fisheries and Food after the Second World.
Find out more in this fascinating talk.
This is the first of three talks in the Houses & Estates Talks Series. The other talks take place on 10th August and 14th September. You may book tickets for individual events or for all three talks in the series for a reduced price.  
After the talk, tea/coffee and cake will be available (included in the price). Pre-booking is preferred, but you can pay on the door, if there are spaces available.  
To book, scroll down.
Speakers
Katie Amos

Local Studies Lead, Reading Central Libraries

Katie has been working at Reading Library for around 30 years, mostly in the Local Studies Department, where she is now Local Studies Lead. Through her work here, she has developed an interest in family history, and has been researching her own tree for the last 18 odd years. This led to her first book on her Timms family, and her second book came about from a customer request and is on the history of the Mansion House in Prospect Park. When not researching she loves contemporary English folk music, reading and also works for the Hexagon theatre as part of their front of house team.

Mike Cooper

Mike has had a lifelong interest in history, especially military and local history. Following a history degree at the University of Reading he worked as a librarian, with both the University and Reading Library. In addition to work on librarianship, he has had three books on the history of Reading published. Mike works for Reading Borough Council, and lives in Tilehurst with his wife and Moggy the Cat.