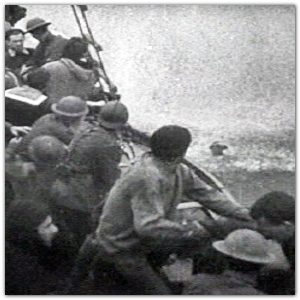 The Dunkirk Evacuation: Reading Railway's pivotal role
The Dunkirk evacuation, code-named Operation Dynamo, is one of the most well-known operations in World War Two.  During it, over 338,000 Allied soldiers were evacuated from the beaches and harbour of Dunkirk in May and June 1940. The involvement of the little ships, as they came to be known, is well known. Yet in contrast relatively little mention is made of the vast logistical effort needed to transport these men once they had landed on British soil. In this talk, Paul will explain the pivotal role which Reading Railways played in the evacuation. And also the enormous effort which went into this little known operation. 
This is the first of three talks in the Transport Social History Talks series. The other talks take place on 10th February and 10th March. You may book tickets for individual events or for all three talks in the series for a reduced price.  
After the talk, tea/coffee and either biscuits or cake will be available (included in the price). Advance booking is preferred, but you can pay on the door, if there are spaces available.  
Please note that as this is a face to face talk, prevailing Coronavirus precautions will be in place. Please see: https://berksfhs.org/face-to-face-events-covid-security/
Speaker
Paul Joyce

Paul Joyce

Paul Joyce is Chairman of Reading Transport Society and has been an author and photographer for the railway historical magazine "Back Track" for over 30 years. Paul is also an avid collector of anecdotal history and vintage photography, especially of anything connected to the railways of Reading.