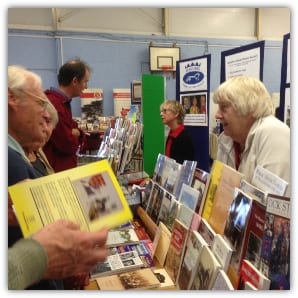 Surrey Family History Fair
West Surrey Family History Society's 2019 Family History Fair will once again be held at Woking Leisure Centre. The event is free to all visitors and parking is free for three hours. 
Genealogical, commercial, family history and local history societies will be represented, as well as talks and assistance with your research. Berkshire Family History Society will be present offering free advice on research within the historic county of Berkshire and with a full range of data CDs, books, maps and other publications available to purchase, including our two latest CDs: Berkshire Marriages Fourth Edition and Kintbury St Mary Parish Registers. Purchases may be made using cash or card.
See website for a full list of exhibitors and more information: https://www.wsfhs.org