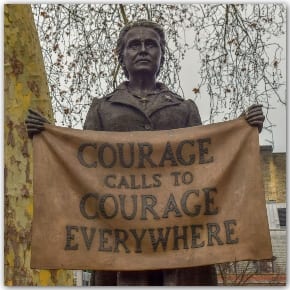 Suffragettes
Interested in the subject of votes for women or have a family connection to the suffragette movement? In this workshop, discover the wealth of information available from: The National Archives, newspapers, oral histories, diaries, personal papers, photographs and film footage. All add to our understanding of the activities of a cause that attracted supporters and detractors from both sexes.
Ticket price includes tea/coffee and biscuits. Places limited, pre-booking required.
For details of the free parking available to attendees of this event, please email: 
Speaker
Dr Margaret Simons

Dr Margaret Simons

Dr Margaret Simons is a much respected local historian whose doctoral thesis (University of Reading) examined the public health and housing of the working classes in Reading from 1837 to 1939. She is a tutor at Oxford University Department of Continuing Education, Bracknell and Wokingham College and Workers' Educational Organisation.

Margaret is also a trustee of the Mills Archive Trust, secretary of Berkshire Record Society and sits on the committee of the Berkshire Local History Association.